The Xan House, in Brazil, is a two storey home designed by MAPA Architects that is fully functional and is an inspirational design idea for the summer times.  With simplicity being the need, the spatial layout was broken down and restricted the public space to the ground floor, while the private spaces were cornered on the first floor. Here, the architect has used exposed concrete for ceilings and floors, whereas wooden panelling wraps the longitudinal internal elevation of the house. With the use of glass, much of the social space occupying the ground floor is revealed to the warmth of the sun.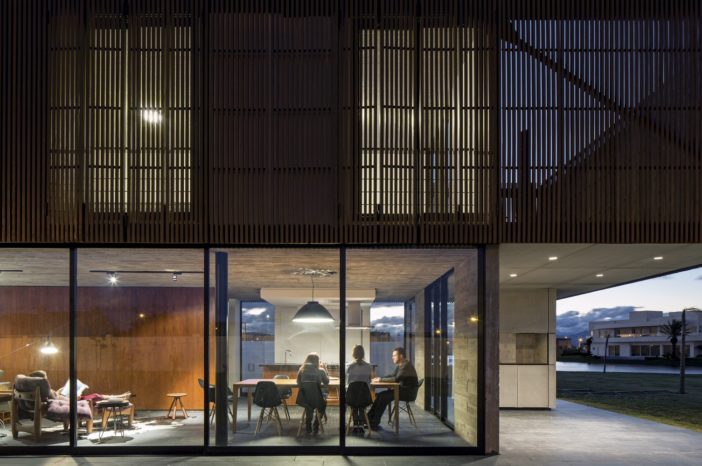 With the living lounge, dining and kitchen area on the ground floor facing the street, the stairs leading to the master bedroom suites on the first floor are enveloped with overhanging decks. These covered cantilevered decks on either sides of the house are wrapped up by slender timber structures that act as blinds and restrict visual sight from the street. These timber structures lend an elegant touch to the overall facade of the house, which completely engulfs the first floor. On the ground floor, the spaces below the cantilevered decks are left open, and partly sheltered to enjoy outdoor activities with the family.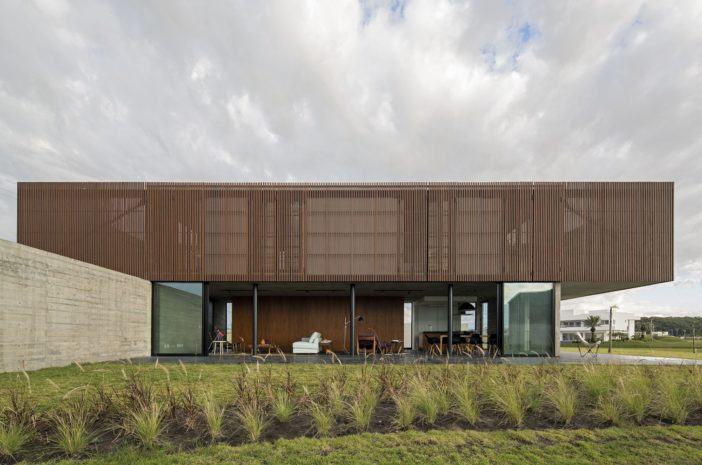 The house in itself is a cocoon that reveals itself in parts by giving away glimpses of the inside life without compromising on the privacy of the residents. Moreover, the house looks open from inside, thus, barely exposing the interiors to get natural daylight from the warm summers. The glass facades open up the house and act as an extension to reach the exteriors, right from the comfort of the cosy lounge. It is a cheerful summer house that responds to the site, climate and to the surrounding neighbourhood with its vibrant and yet contrasting facade.
Photos By : Leonardo Finotti