Backstay Hostel Ghent, designed by A154 and Nele Van Damme along with Yannick Baeyens in Belgium, is formerly a newsprint office and stands restored into a dorm hostel. Before the renovation, the facade of the office had a frosted glass exterior and stands retained by the architect as it reflects the time of the bygone 30s.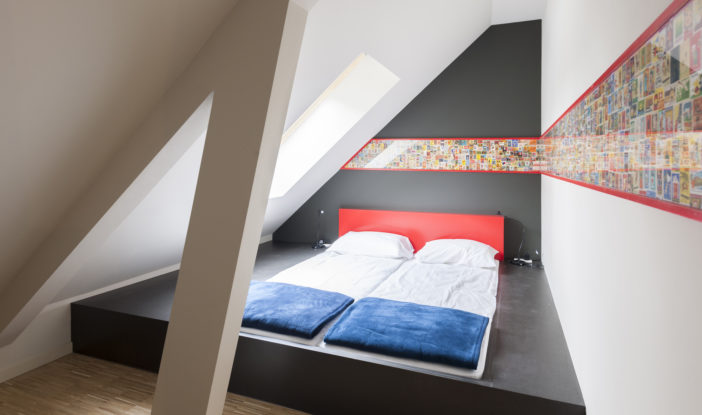 This hostel is a sustainable design based model, where the focus is on providing short stay accommodation to students and travellers on a shoestring budget. Being located in the heart of the city, the hostel is at a walkable distance from nearby commercial centres. The hostel can accommodate up to 100 people on a daily basis and has about 15 dorm rooms for students and backpackers.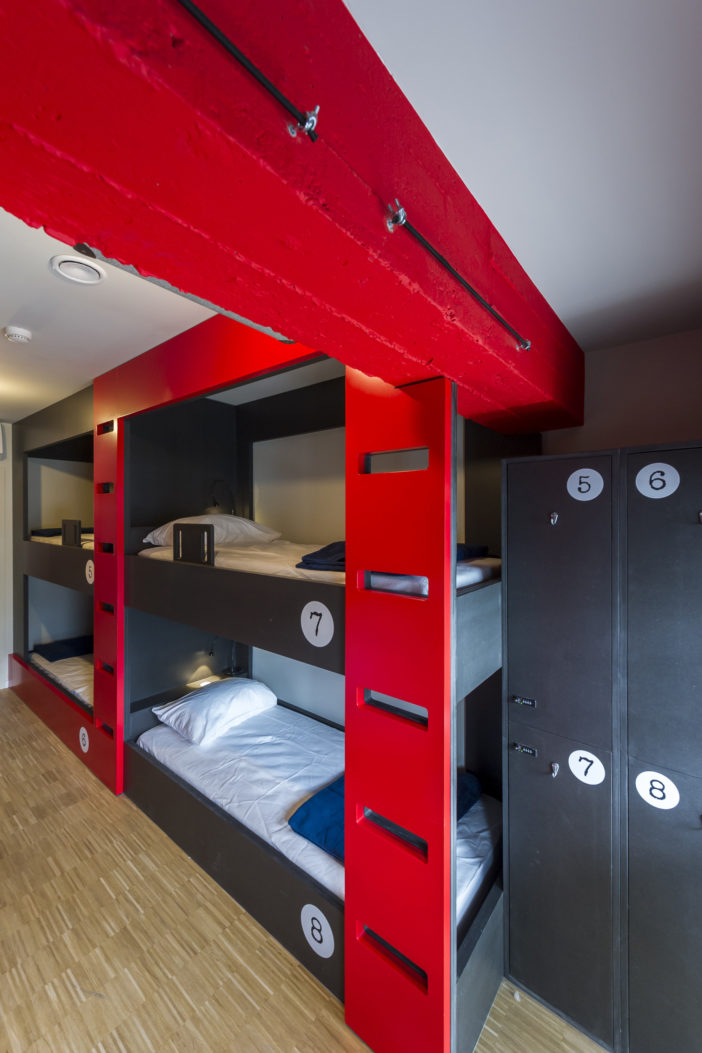 Hailed as a historic building, the renovation of the existing structure is kept minimal to retain the original look and décor of the office, nonetheless with moderate changes for the dorm rooms. Even the furniture of the hostel is custom made, to save space and have additional features, as well.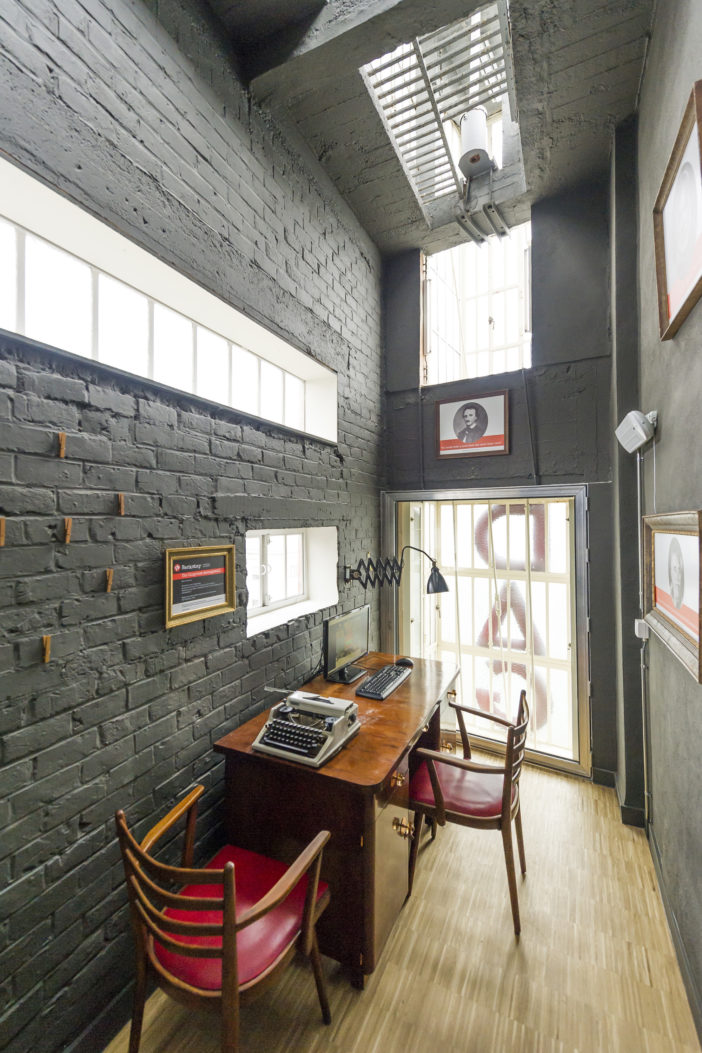 The floor plan segregates into various levels, where the ground floor acts as a bistro bar, with traditional furniture, adorning the hall and has disco light spheres suspended from the ceiling. Furthermore, a lounge, a dining hall and an open patio lies interwoven to form a continuous space and the rooms above act as the dormitory with bunk beds, storage aisles and bathrooms.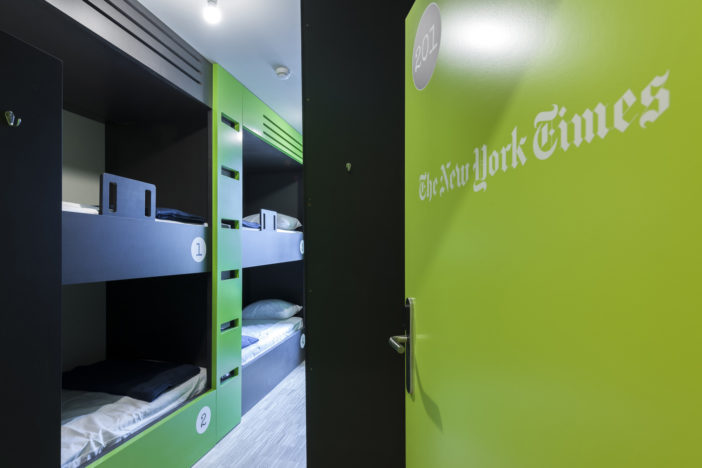 It is a very ordinary building, where the history of the structure is of the utmost importance. Besides that, the effective use of space, furniture, position of beds, and circulation areas contribute to the design of the hostel. A very simple and straightforward design idea and concept, the hostel represents the underlying factor that renovation need not be a lavish approach, but with creative resourcefulness, much remains accomplished in an existing structure.
Photos By : Luc Roymans Photography