Corters Island project is one of unique projects of the very well-known Balance Associates Architects, based out at Seattle. Located on the Cortes Island, British Columbia, the cabin features three bedrooms with two bathrooms, meant to be enjoyed at the best.
The exteriors: The house is situated on a granite cliff, where the Strait of Georgia is on the south of the cabin where the house is exposed to high speed winds. Needless to mention, the designers have ensured that the house is protected with cross braced steel columns that are embedded in the bed rock. Once one reaches the entry level, the central great room welcomes the guest to the main area where the living, dining and kitchen have been created. The project also features a guestroom, and the entire cabin is designed in such fashion that sunlight enters every corner and yet the winds cannot disturb.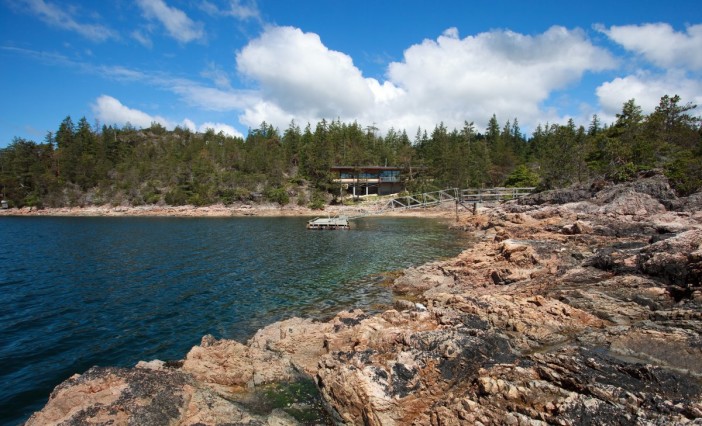 The interiors: One of the major attractions of the house is the use of wood, which includes use in the interiors as well for the balconies and extended verandahs. Most of the fixed fittings of the house have been designed with wood, which brings a unique uniformity in the house. The walls here are plastered in white, while the flooring has been done in a light finish. For giving each section a new appeal, different rugs and carpets have been used all throughout.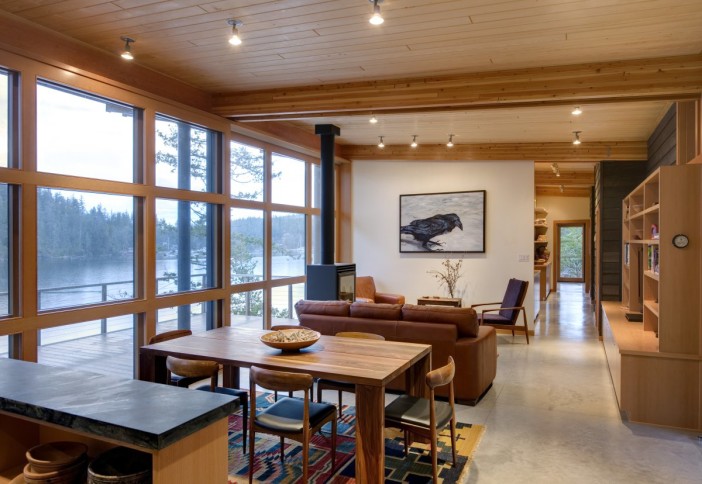 Furniture and lighting: The furniture of the house is mostly in wood with a few elements of modern designs used in a balanced proportion. Cabinets and fixed furniture of the house in a natural wooden finish make the house look much cozier. The lights used in most of the house have been mounted from the ceiling.