Shonen Junk designed by studio 201 is an underground fashion boutique in Japan, located in a small plot with a lot of detailing in the decor. This underground space is duly dealt with by targeting the attraction of the crowd by placing an ensemble of steel cubic frames that can be seen from the street. It is an interesting iconic landmark of the store, which people can relate to and is never missed even by a hurried shopper. This steel ensemble is more than an art, where it flows right into the store, to become a display unit, as well. The connectivity between the exterior and the interior is well linked and engages people to anticipate on what lies ahead of them in the store.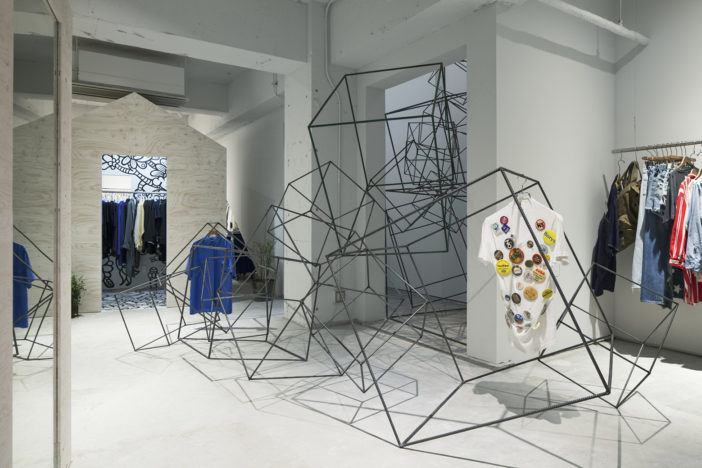 Inside the store, the display of clothing lines for various genres are clubbed into four different booths made from larch wood. These booths act as individual display units and are designed with pitched roofs having a two-way access with window openings. Each of the four booths is painted white on the outside and has bright colours on the inside, with clothes hung from the railings. The booth measures 2 sq.mtrs each and gives an element of surprise and curiousness to the shoppers.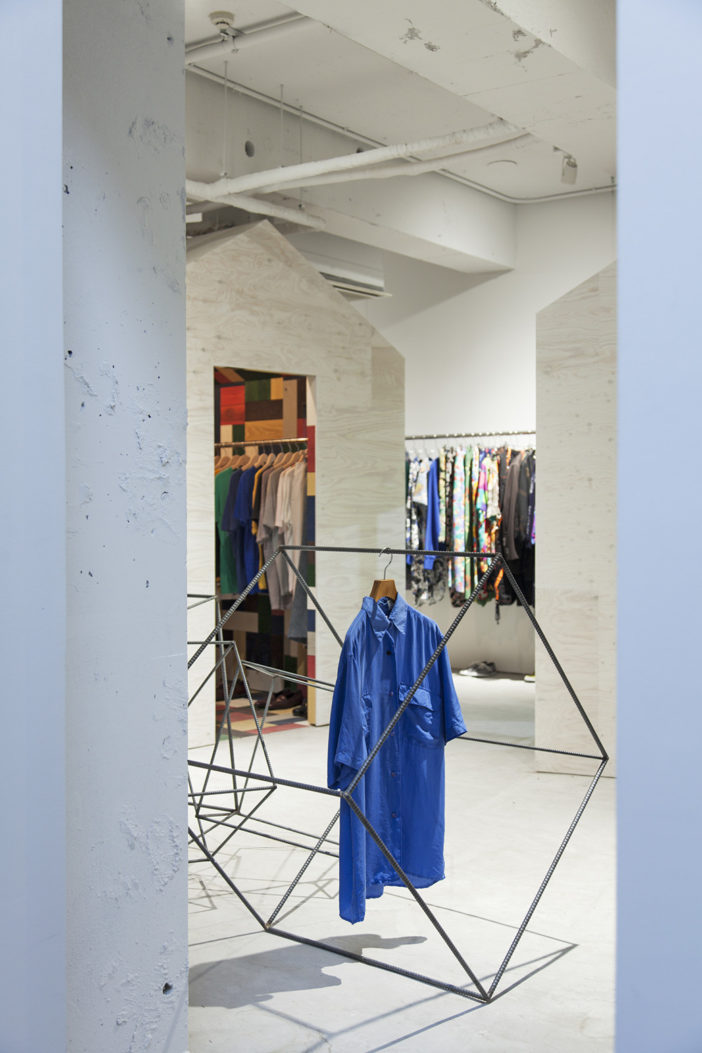 There is a cashier counter along with a backyard and WC towards the rear, which is accessed by the staff and the public. In between the booths, the other collections of clothing lines are kept for display, which create an explorative shopping experience. The ceiling and the rest of the interior design are kept simple with a white palette while the floor is given a clear coat exposing the matte concrete grouts. On the whole, the store has a brilliant display of clothing and attracts crowds in spite of being found underground and is one of a shopper's delights, with the spectacular booths and graffiti work on the walls.
Photos By : Kenta Hasegawa (OFP)