Designed by Dom Architecture, the Mountain Guest house, located in the hilly terrains of Spain, is a renovated structure built from stone. The external façade of the house, with a layer of insulation, protects the internal space from the breezy winds during the night. Primarily, the concept of the Guesthouse is to open up the interiors to the outdoor spaces where nature becomes an integral part of the home offering some awesome design ideas.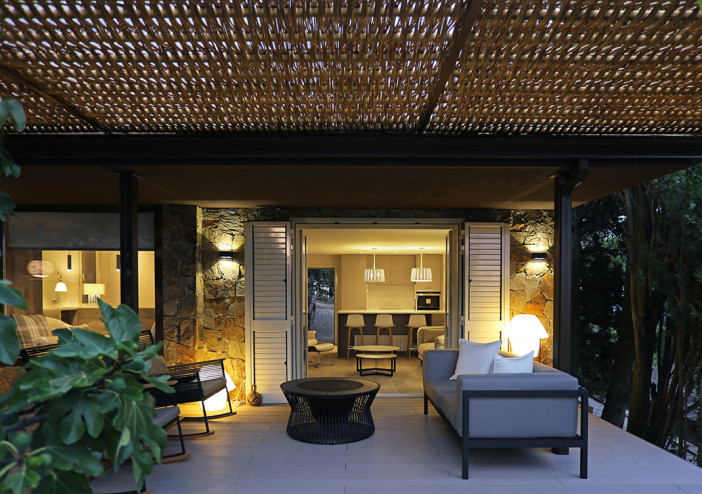 On the inside, the floor plan, segmented into four sections, brings together the spatial function of the house, in a co-related manner. The bedroom and the bath are on one side while the open kitchen lies mid-way to the living hall. On either side of the external façade, a sheltered wooden patio stands elevating the guesthouse from the ground level. These outer wooden decks act as an extension of the interior and used for reading, conversing and observing nature.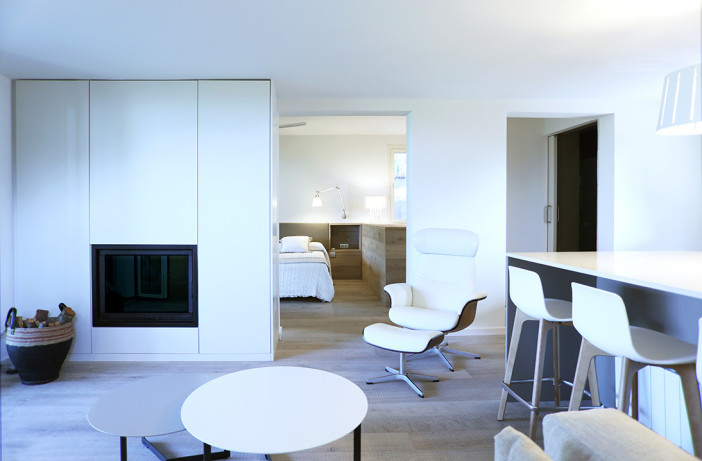 The roofing of the house remains insulated and has a cane pergola, which filters the warm rays of the sun onto the wooden deck and makes it a comfortable place, to enjoy the winter daytime. Moreover, the spatial flow of the house is linear and flexible allowing an uninterrupted circulation from the frontal entrance to the rear.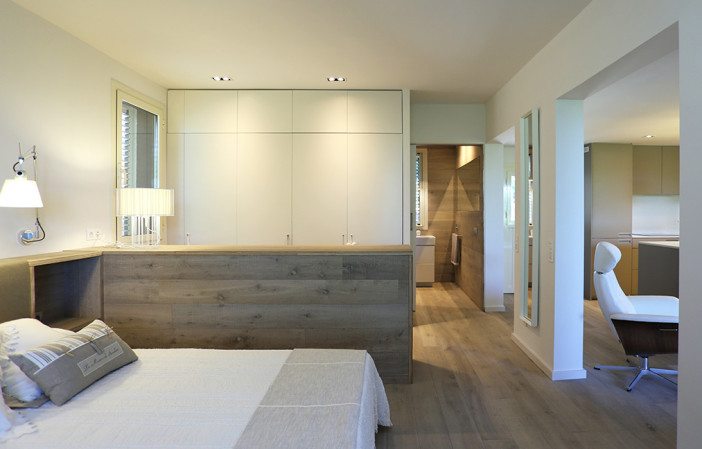 Conversely, the custom design furniture in the bedroom is more of a modular cabinet, enclosing the king-size bed over the headboard. It is a multifaceted, wooden shelf with storage, seating, open cubicle and acts as a half-height partition from the bathing zone. Likewise, a similar pattern follows with the woodwork of the open kitchen counter, the cabinetry, and the living room furniture. In essence, the guesthouse is a well-balanced spatial program defining the strong and rugged character of the façade, with a minimalist woodwork on the interior.
Photos By : Dom Architecture