Designed by Bates Mai Architects, the Far Pond House in Southampton, NY, USA overlooks a water front, with warm landscaped features. The existing house needed an addition, which was built in perfect sync to the original house, and thus, created a seamless facade that blurs the edge between the old and new presenting amazing design ideas. Taking a good look at the existing house, we find spatial features that have been designed to embrace the surroundings. Not to forget, being a moderately humid zone, the use of open spaces, and open plan layouts help in ease of air circulation.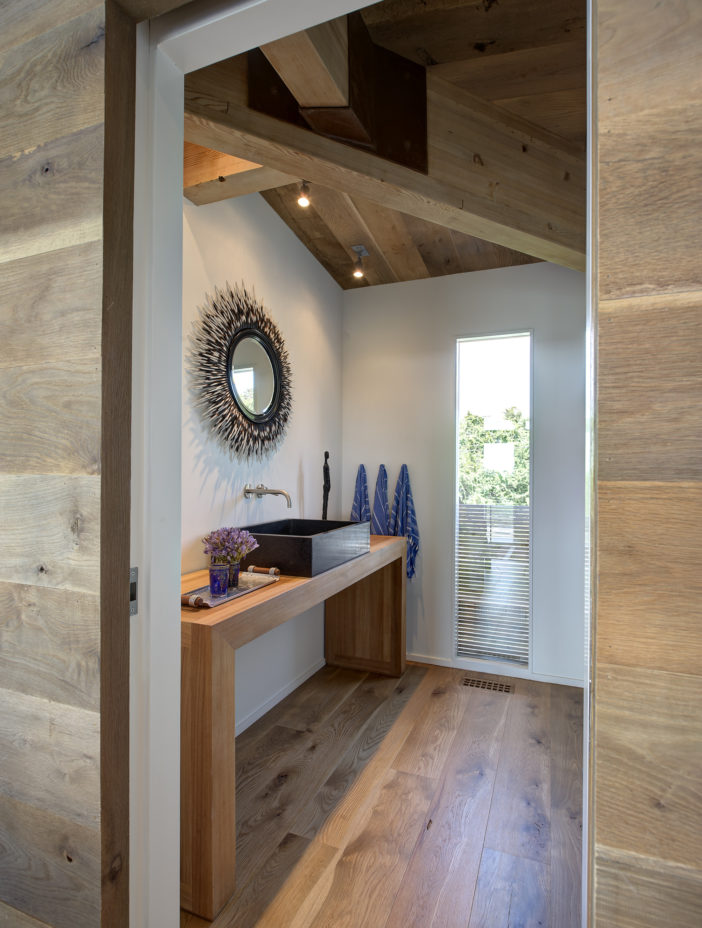 The ground floor is designed to hold the social areas, which include a living lounge, open kitchen counter with a dining platform and the service areas to the rear. Even the guest bedrooms and shower areas are neatly spaced out leaving zero wastage of space. The spatial context achieved in the ground floor is sufficient enough to entertain and house summer pool parties, whereas the addition on the upper floor was reserved for the family. A clear flight of broad steps facing the water front leads to the upper floor, which houses a spacious dining deck, followed by a living hall, kitchen and service room. Again the concept of an open floor layout has been tactfully laid out, resulting in a harmonious arrangement of spaces in relation to one another.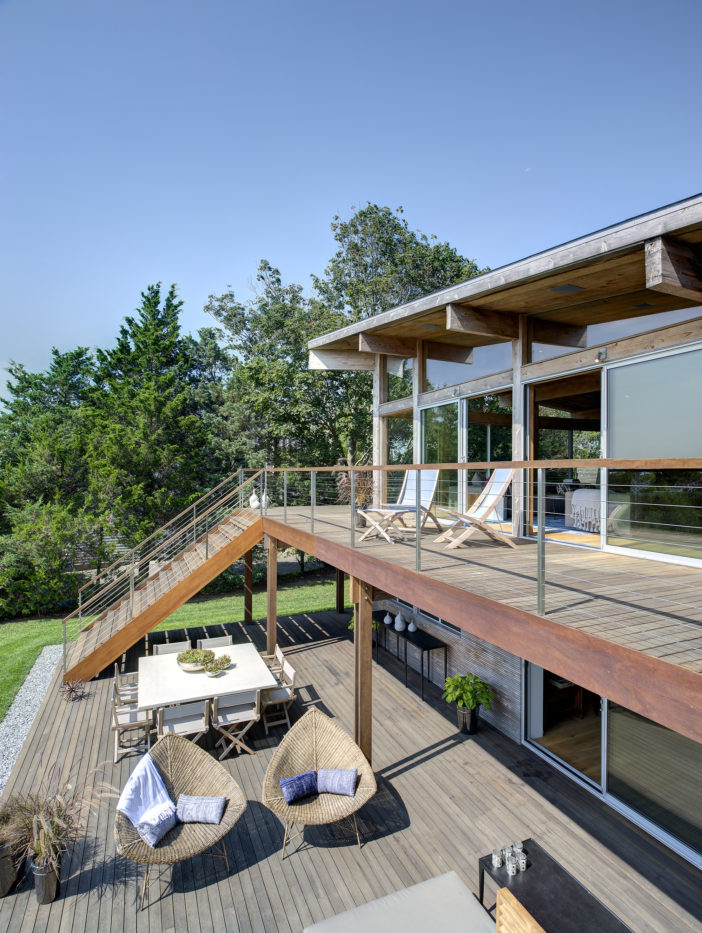 With the spatial design in place, the construction phase was more or less related to the existing post and beam construction method. The use of prefabricated cedar and pine panels, held in place by steel joists, lets the house to take on the grey hues of the wood, which seem to blend well with the external landscape. On the whole, the Far Pond House is a warm and intriguing design that sits well on the site and is a perfect way to enjoy the hot summers.
Photo by :- Courtesy of Bates Masi Architects