Villa Segui Architects have refurbished the Palma Apartment in Spain amidst tight budget constraints and yet have proposed an open studio design concept. The apartment built in the 60s has exposed concrete beams and columns that support the structure and had interior wood partitions that divided the rooms into cellular units. Based on the proposed design ideas and concept, the architect demolished the interior partitions and opened up the space to reveal a large and spacious open floor.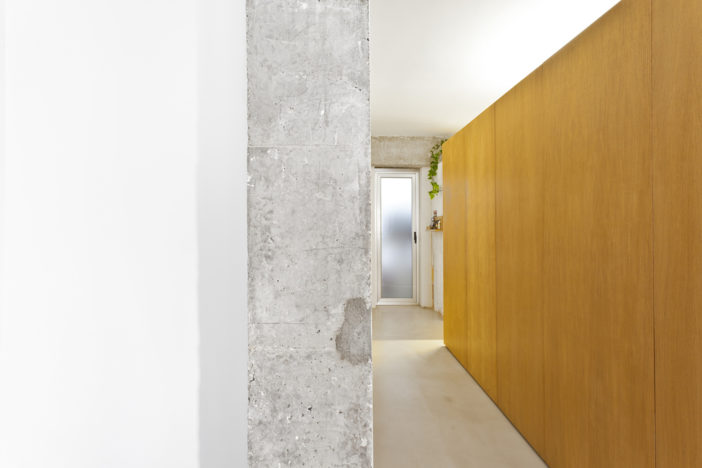 Furthermore, without much expensive construction, the architect brought in a custom built wooden box that has storage, closet and niches right in the centre of the hall. This wooden box acted as a divider on all the four sides, where each side had a storage based on the activity of the space. It not only reduced construction costs, but helped the architect to give a new look to the old apartment without altering the layout. The flooring and exposed concrete ceiling was retained to blend with the overall decor of the apartment.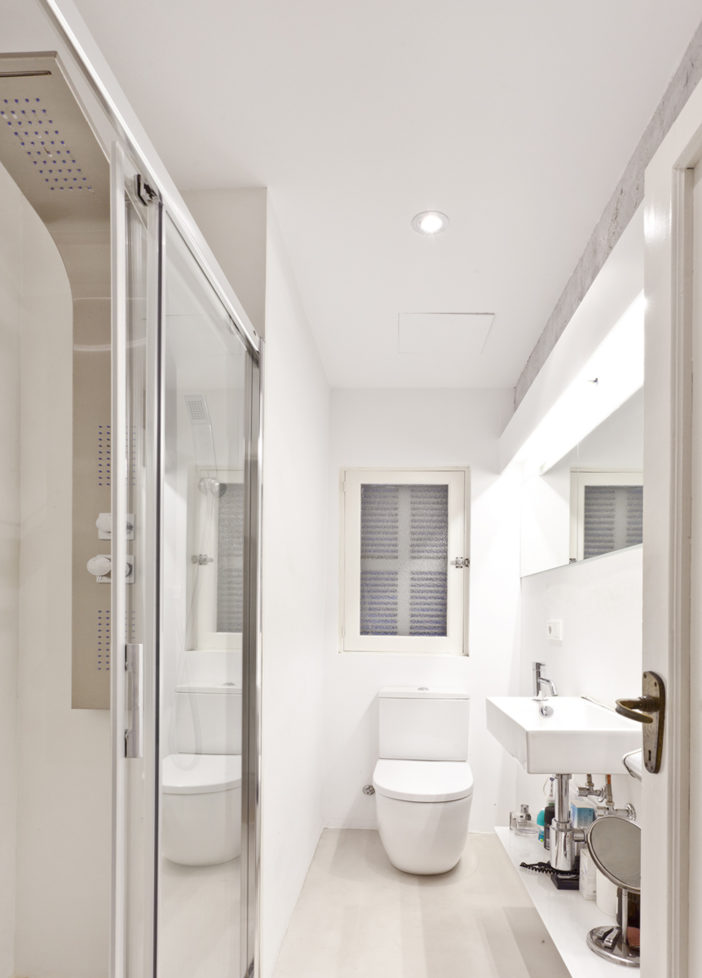 Another added advantage of this open studio apartment is that it gives the flexibility to remodel in the future or just to re-arrange the furniture arrangement in a large space. With this concept, the need to be confined to the four walls and hindered views are possibly eradicated. The house is also well ventilated and lit by the light reflected by the glass panes, giving eye-catching views of the sea and the surrounding urban environment. With colourful interior fabrics and accessories, the spacious apartment retains its vibrant look and gives away a fresh and lively ambience that reflects the celebration of sea and nature from the comfort of home.
Photos By : Laura Molina