Bar 4P's designed by 07BEACH architects in Vietnam is a reinterpretation of a neo-classic themed décor for an existing pizza and bar with additional waiting room and bar counter with a pizza oven. The extension of the restaurant is subtly designed while retaining the purple coloured flooring and ambience of the place. To start with, it is a small space and is narrow at the entrance and gets broader at the thus making room for a pizza oven and bar counter. Moreover, the old and the new outlet is conjoined by means of a new entrance thus making it possible to use the new extension as a waiting room for the bar area.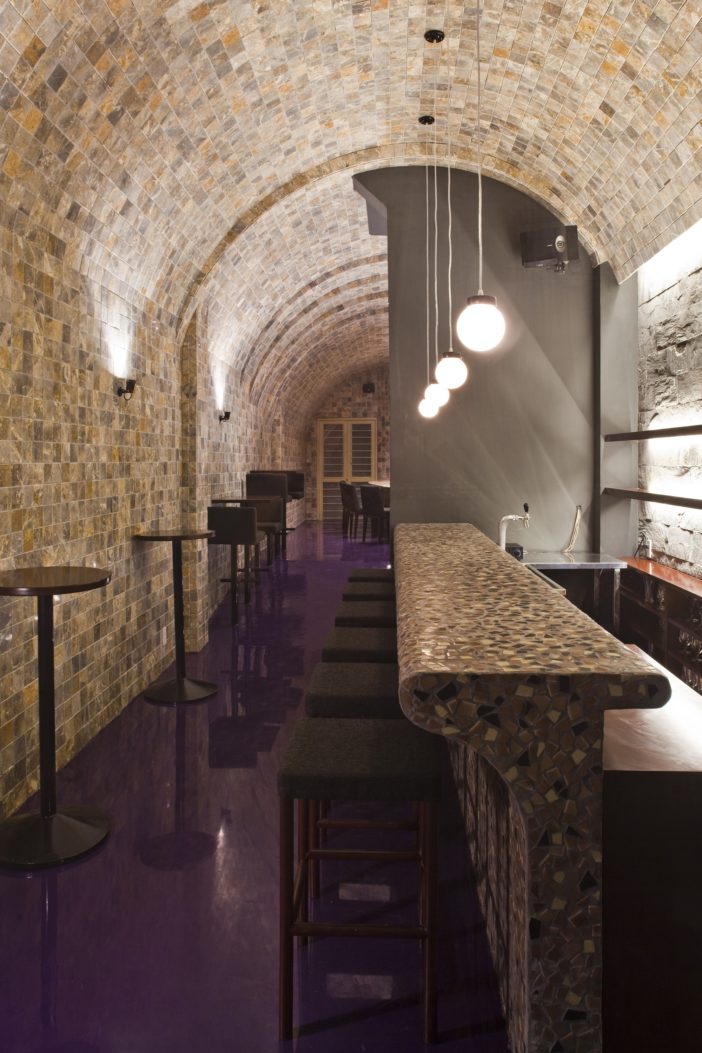 The interior décor of the extension resonates with an arched ceiling cladded with small marble tiles right from the ceiling to the wall. It is a smooth flow from the ceiling to the wall, where the space wraps the counter and stools in its embrace. Within a narrow space, the call to provide additional seating without blocking the way and also to create a comfortable ambience was a necessity. The counter is also cladded with marble finish and uplifts the bright purple floor that runs along the entire extension thus setting the tone with the rest of the restaurant.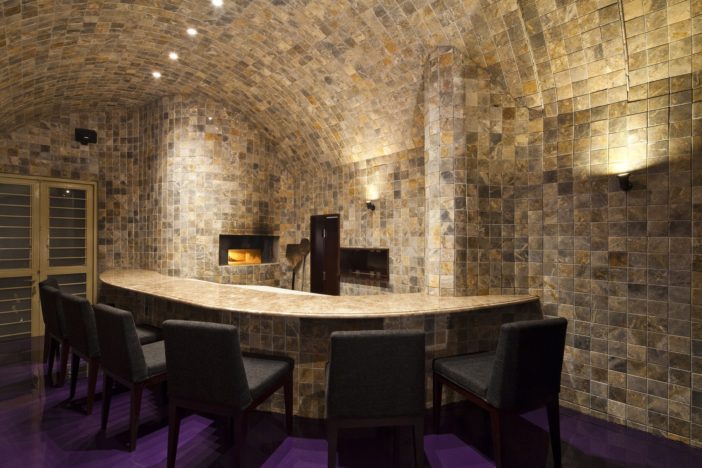 An addition of a pizza oven in the extension serves a dual purpose to accommodate more seats than the ones in the existing restaurant. The oven is cladded with flamed finish marble tiles that join with the arched ceiling across the wall. It is a flamboyant look that is quite appealing and stimulates the visual sight of the diners. On the whole, the pizza bar is a combination of old and the new with more seats on the deck in a refreshing manner.
Photos By : Hiroyuki Oki