The Newly refurbished BabySteps Interior, by AtelierBlur and Georges Hung Architecte D.P.L.G, along with Priestman Architects HK, comes across as a vibrant zest in a myriad of bright colours for a playschool in Hong Kong. Conceptualised, as a space to interact, learn, and play, the design embodies the ideals observed from child behavioural studies, to generate a collaborative playschool for children.
Primarily, the overall composition indicates fluidity of spaces, whereby each zone stands interlinked to another, and yet is distinct in character. As a result, the playschool divides into three zones, namely daring, vibrancy, and openness, whereby each zone specifically caters to various functions for enhancing the skills of children.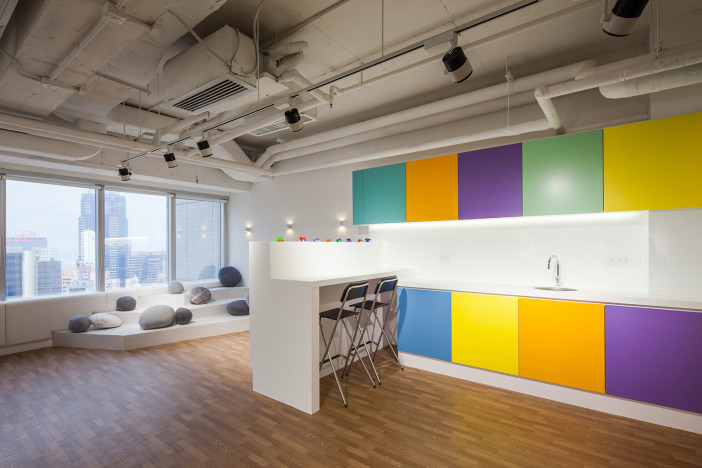 Briefed by the concept, the playschool should be warm, colourful, inviting, and engrossing to boost the child's confidence and help them to interact and learn with other children. Consequently, the décor of the space stands, designed to reflect all of these essential qualities, by creating a central zone for play with different shapes, sizes and materials, which teach them about texture, colour, and form by their sense of vision, touch and speech.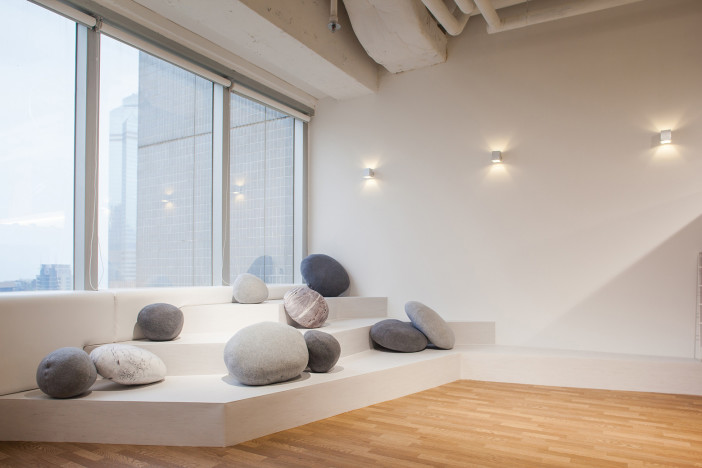 Additionally, punctuated openings in the walls aid to create see-through spaces, which allow children to slide in and play, thus stimulating their imagination to see spaces with a different vision. Besides play zones, the need to provide rooms for art, speech training, learning cubicles, change rooms with lockers, dining and washrooms are found in the overall composition of the floor plan.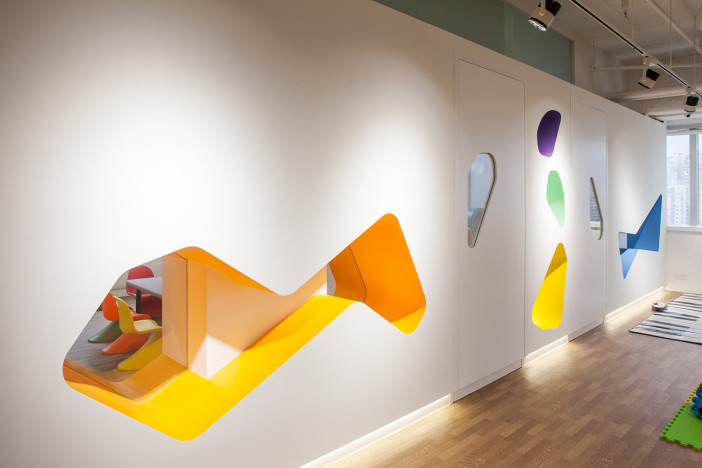 Conversely, the use of dividers helps to enlarge or compress space as needed by the playschool for their various activities, thus giving the space a flexible character in nature. Likewise, the interior décor of the playschool stands out with bright shades of primary colours dabbled on undulated curves, which give away a feel of smooth and subtle nature to the walls and ceiling. In essence, the playschool is a lively place for children to learn and spend time, away from home, and yet closer to being at home.
Photos By : Jason Findley