The Holiday Cottage, designed by Tóth Project Architect Office, stands located near a running brook in a tranquil and calm setting, far away from the urban façade of the city, in Hungary. Essentially, the environment closer to nature proved to be an asset to the design of the house. Conversely, at the onset, a warm and cosy cottage, perfect for the weekend trips, seemed to be the ideal choice for the concept of the design.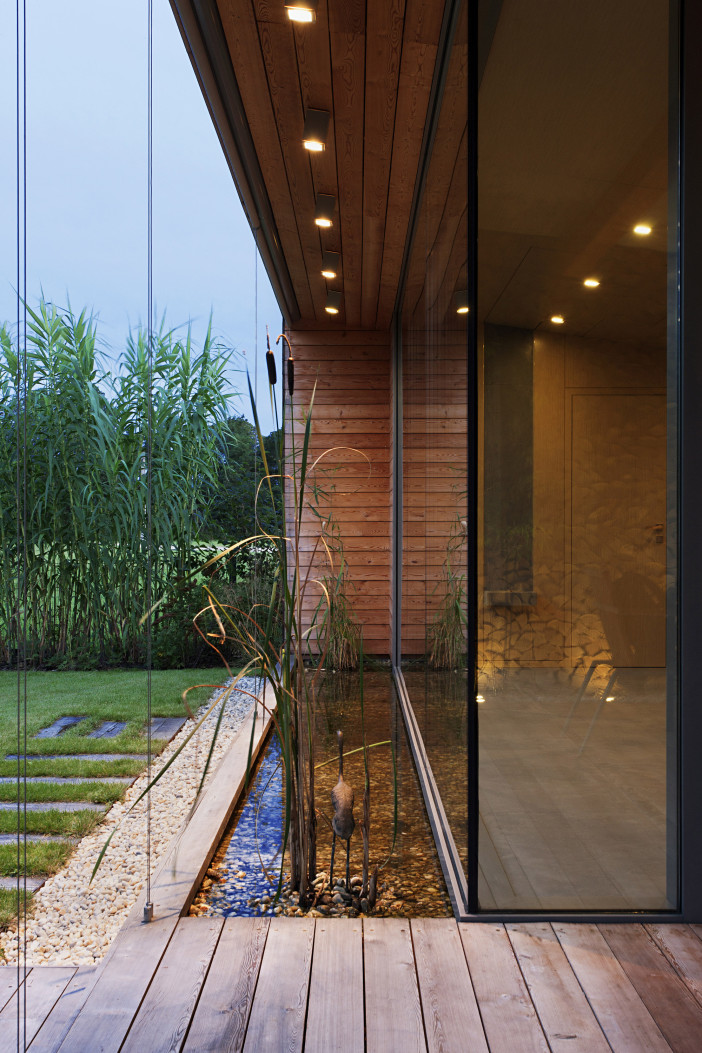 As a result, the design of the cottage blends with the surrounding nature, in an uncomplicated boxed volume, which emotes simplicity in form and spatial context along with the usage of materials. The overall cubical volume of the cottage steers clear from superfluous design and keeps the look straight and clear in visual appearance. Consequently, the use of larch as a dominant material for the façade of the cottage brings across a quaint ambience to the décor.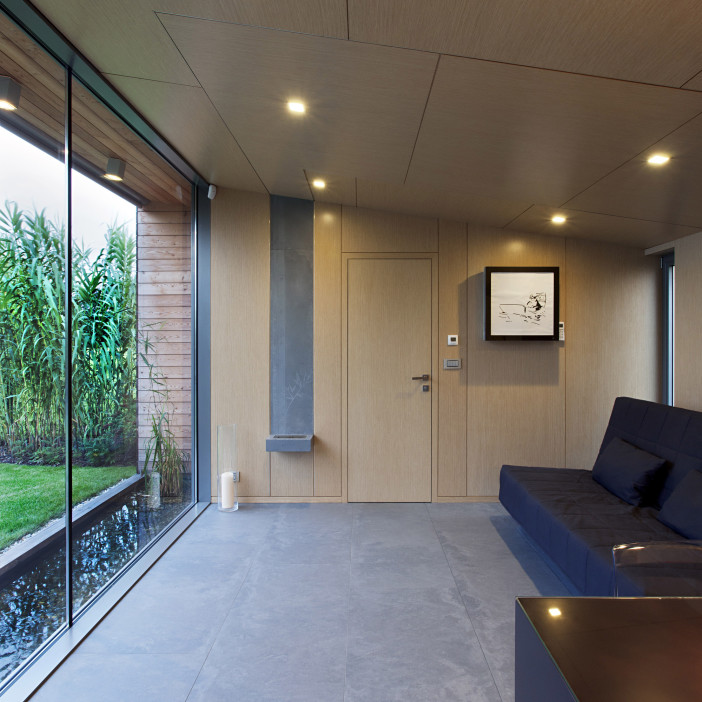 Moreover, the use of locally available materials in a significantly lesser proportion strikes a picture of perfect balance amidst the surrounding nature, which camouflages the cottage. Furthermore, the use of steel roofing structures as a lightweight element gives a more industrialised look to the cottage with its elevated podium made from a wooden plank. Again, the addition of gravel at the periphery of the cottage base gives an elevated look to the cottage and brings out a contrasting look and texture to the deck surrounding the cottage.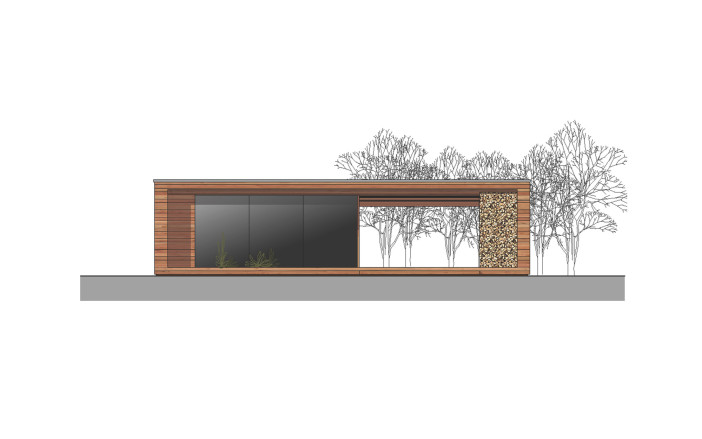 Being simplistic in form and character, the arrangement of the spaces reflects the same posterity, with two separate rooms functioning as a live and dine area, along with an attached bath and closet. On the other hand, an open pocket space serves as an extension of the interior, with a sheltered roof, along with a shack for storing gears and tools. In essence, the cottage house is perfect for a short weekend trip built with holistic design ideas and concept, a step closer to nature.
Photos By : Tamás Bujnovszky