Perth Based studio Cambuild has done many noteworthy projects, but their Chatsworth venture turns out to be one of the best. This is a two-bedroom residence located in Australia that has been designed to offer some amazing views and interior amenities. The architecture is a mix of style and substance with high levels of functionality infused at every level. The rooftop outlook remains one of the prime highlights of the house, while the energy efficient interiors are all about modern charm with a hint of traditional approach.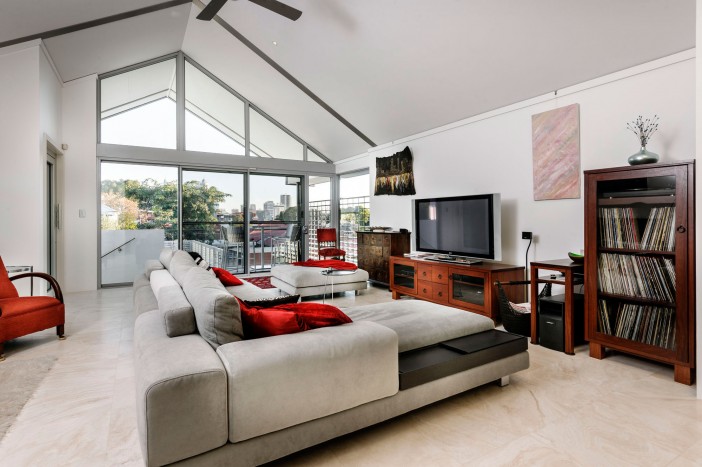 The design studio has used passive solar principles for making the house energy efficient but hasn't compromised on luxury by any means. On the exteriors, the steel architectural feature gives the home a total new feeling and also adds more value to the internal space. The front elevation is used to make out the house among others, while the design also adds more privacy and light to the interiors. The top-floor has been used for the living space featuring large balconies in front and rear for maximum lighting.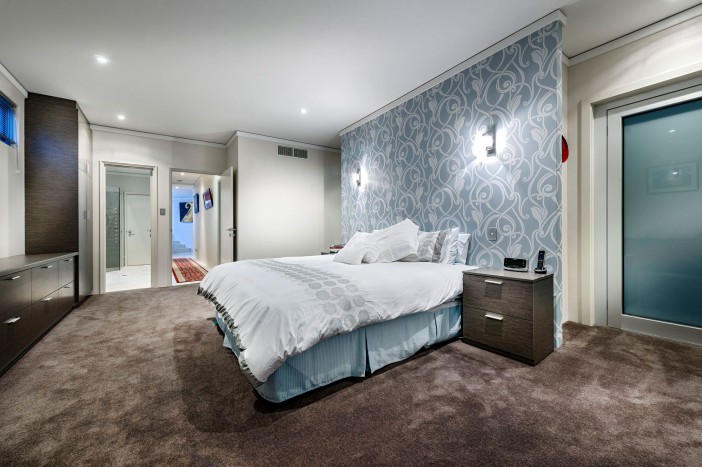 As for the interiors, the house is mostly in tones of white and gray with accenting done in red for a very upscale modern feeling. From the magnificent doors to the portions of walls and furniture, the red accents add tremendous value to the simple yet sophisticated design. The flooring is mostly in marble, while the best quality modern furniture has been chosen for each room. There is a study area featuring a large bookcase and is a wonder to look at. Most of the lighting is in the ceiling with a few large pendant lights in unique shapes used at different places.
Photos courtesy of Cambuild