The Apartment of the Future, situated in Poland stands accomplished by NArchitekTURA as an open space, which responds to advancement in technology and the behaviour and needs of its inhabitants.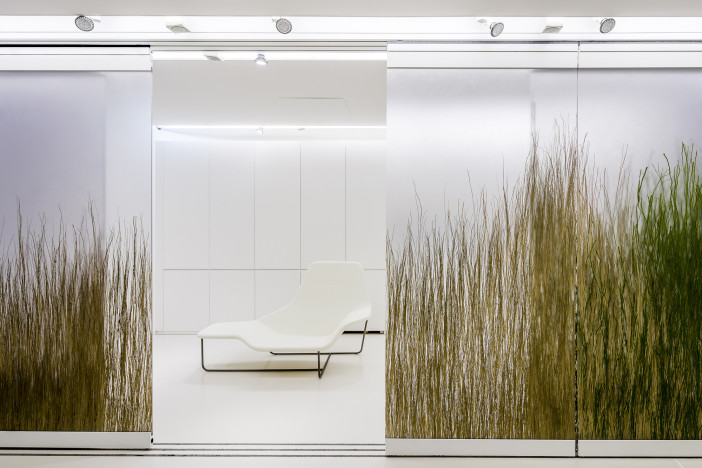 Conventional functional division's stands replaced by an open plan, which facilitates several diverse arrangements. Here, cabinets house a majority of functionalities while monochromatic white interiors remain bordered by columns formed by these cabinets. Amongst them, the varying methods for opening and closing the fronts, brilliant display of furniture assembly and the transition between spaces look incredible.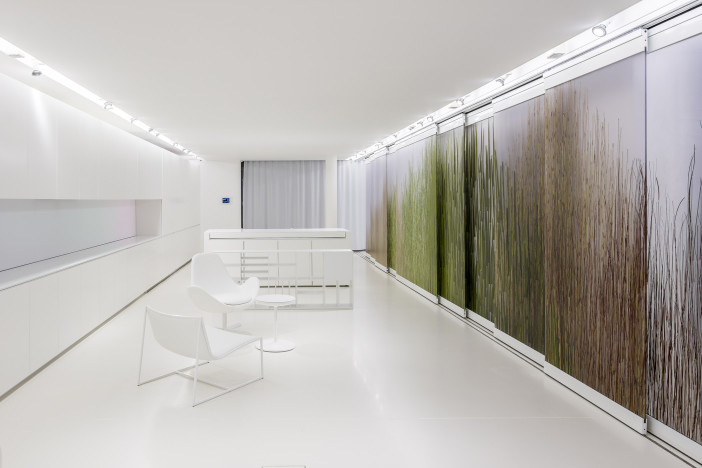 Individual spaces transit smoothly into functional spaces such as living room, kitchen, office, and bedroom. Again, the interiors offer endless possibilities in terms of redefining functions and in the form of the available space, as well. In addition, they also house every technological and auxiliary function. Consequently, changing inner equipment and electronic devices does not affect the look or ambience of the interiors.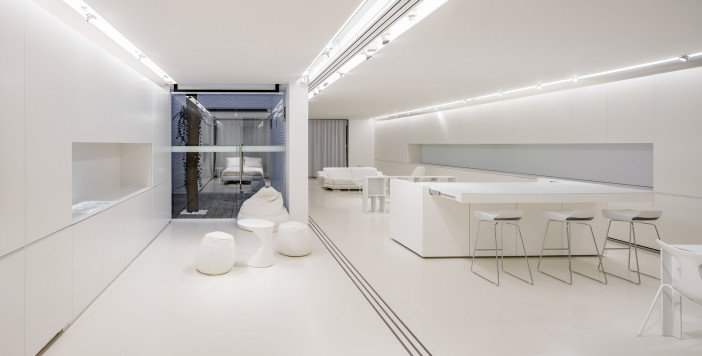 Another glimpse of a modern rendition of historical traditions of ornaments is present in the form of a unique and specially designed green wall, which offers a panoramic view while connecting this apartment to elements of nature. The richness of plant forms stands captured in a width of over 15 meters through this wall. Amazingly, the partially sheer movable wall panels of this ornamental wall overlap to form varying forms of arrangements and textures to produce vivid collages.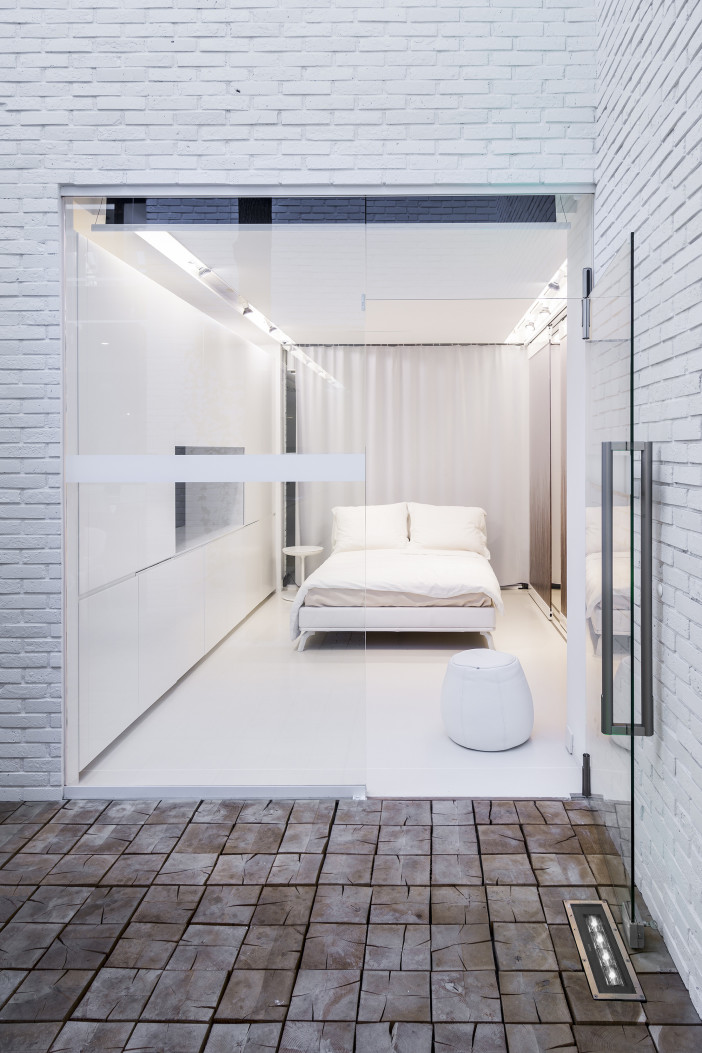 The bedroom's minimalist theme is congruent with other living spaces and the unique ornamental installation remains concealed behind the mirror offering splendid modern bedroom interior design ideas. The inclusion of sound systems and advanced lighting controlled by a mobile application enhances the functionalities within this private space.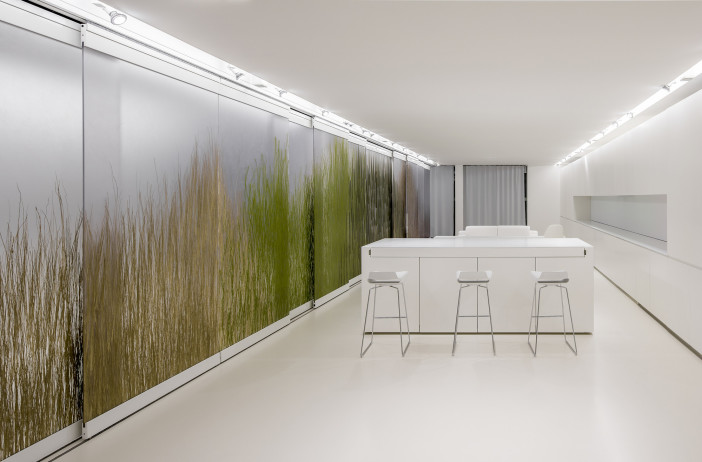 Nature and its many elements feature profoundly in the design concept. Overall, the architects designed a functional arrangement backed by the splendour of nature to enrich the interiors.
Photos By : Jakub Certowicz, Courtesy of Bartosz Haduch