Compact and lavish, the Recreation Home renders a lively character to the rural region, in Utrecht, Netherlands offering stunning design ideas. This house, surrounded by a lush green garden, brings colour and warmth to the structure, where the windows of the façade face the open lands of the rural region. Originally conceptualised with an existing plan, the design details and intricacies stand added at a later stage, towards the completion of the house.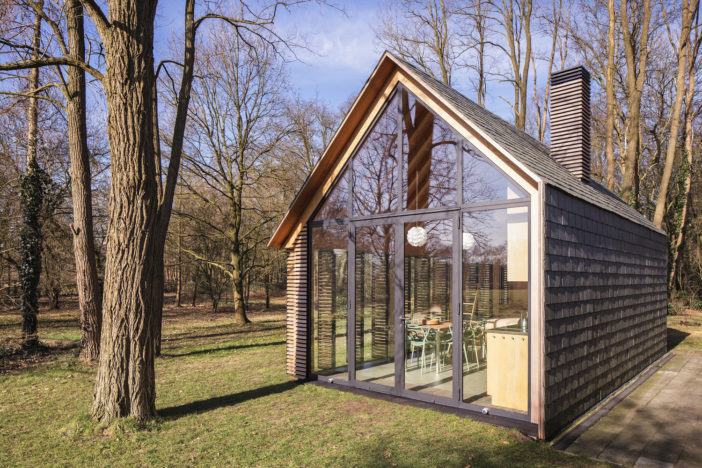 Primarily, the cottage has received its foundation from a garden house and the contours of the old structure formed the basis of this recreation home. Likewise, the simplicity of the structure is breathtaking, where Western Red Cedar stands used for the wood cladding while the chimney depicts a rural look to the house and the roof has been reinforced using stone slate.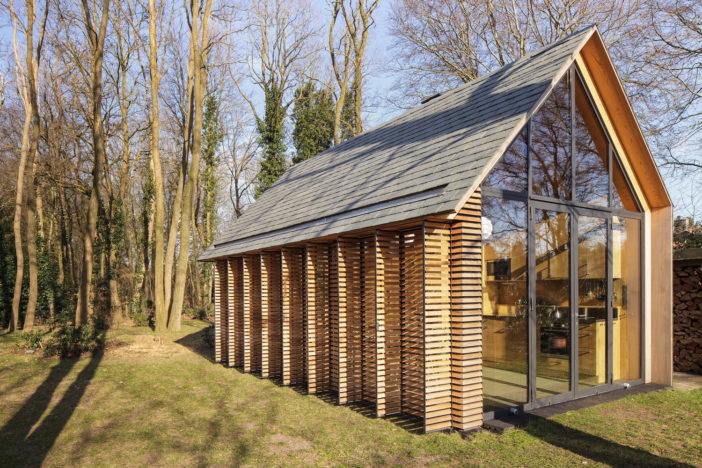 On the other hand, a seamless amalgamation between the surrounding landscape and this house stands achieved by an ingenious work of artisanship. The overall structure comprises of four girders combined with a rafter, whereby the frontal space stands allocated to the living room, dining room, and kitchen, along with a bedroom towards the rear. Likewise, the use of vertical slats on the façade close off the house entirely on one side with movable window shutters incorporated on the other side of the structure. This ensures the optimal reach of sunlight into the farthest corners of the house.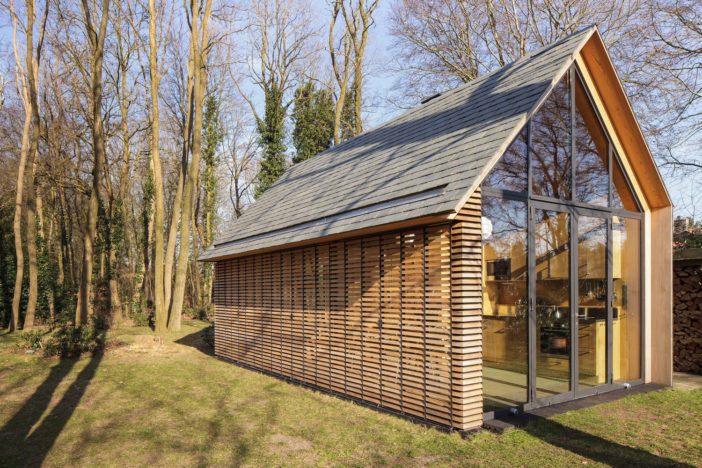 Moreover, to maintain similarity between the sides of this cottage, the wood cladding extends through the horizontal slats, which become a part of the movable shutters. Other aspects, such as the sturdy and transparent steel façade, enhance the aesthetics and enlarge the openness of the landscape. Overall, the cottage has achieved an amazing degree of refinement, owing to its asymmetrical head design, marvellous interiors, and stupendous detailing.
Photos By : Stijn Poelstra, Courtesy of Roel van Norel