Located in Brazil, the RT Residence, by Jacobsen Arquitetura, is a two-tiered floor plan, originally hidden from view, with a proposal to elevate the building structure and enable effective air circulation and lighting to the lower level. The existing floor plan encompasses restrooms and an entertainment zone on the basement whilst the upper level holds the family living quarters and the main access zone.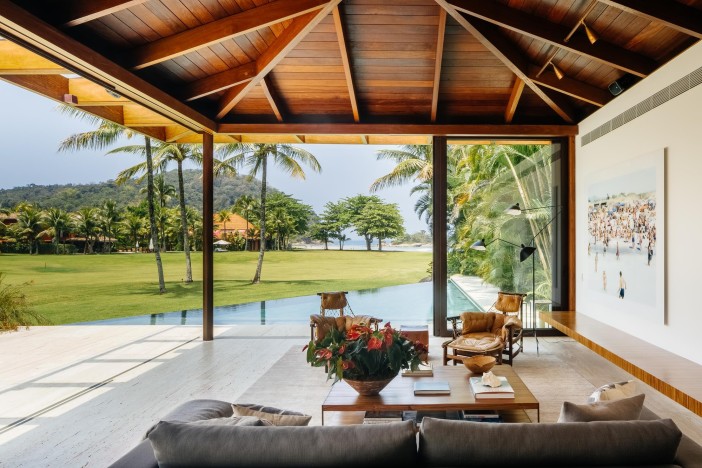 Considering the main circulation axis, the residence segregates into two zones for the public and private areas. Eventually, these two zones stand bridged by a canopy, which forms a shelter in the centre and delineates the periphery of the external courtyard. In fact, these two zones remain aligned next to one another, with a central circulation axis, which makes room for light and air to penetrate into the farthest areas of the house.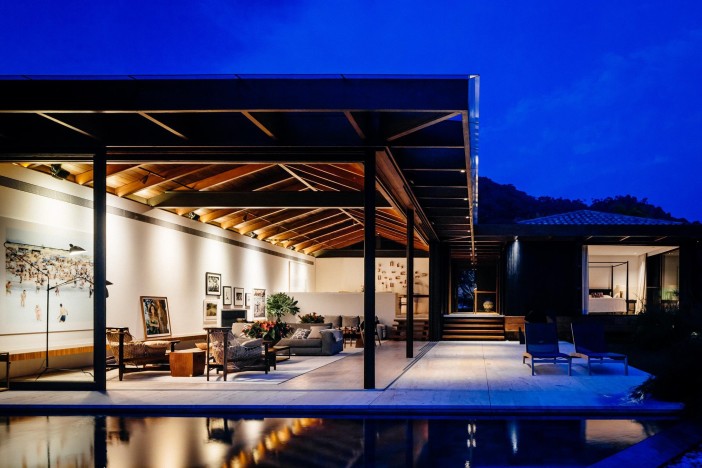 Moreover, the ground floor stands elevated from the street level such that the visual access from the house remains unblocked and lends a vertical scale to the residence, as well. Other design elements are the addition of a pitched roof and earthen clay shingles as the external cover for the roof. Interestingly, the roof visually appears levelled on the inside, while a slight inclination of the slope is visible from the exterior.
Conversely, the formwork of the house stands built from concrete and fortified steel tubular structures for the foundation and roof truss whilst the internal décor is with honey washed lumber planks, upheld by ash stricken wrought iron. Being an open plan, the family living block overlooking the sunken courtyard extends to the exterior space and creates an expanse of spaciousness.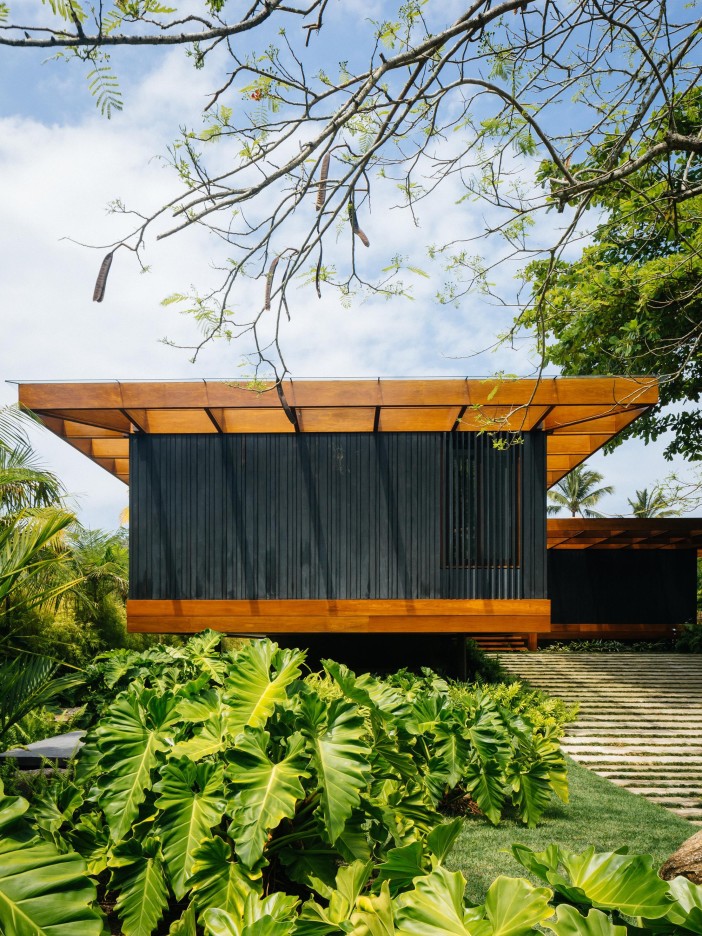 Altogether, the volume and form of the house with its simple design ideas and geometric pattern, set against the lush backdrop of the green landscape, render a feel of elegance and calmness to the environment.
Photos By : Pedro Kok