The ESCALA83 Apartments, designed by GRUPODEARQUITECTURA, in Argentina, is a medium-scaled floor plan built into a crowded high rise dwelling area. As per the building codes of high-rise apartments, the rule permitted the design of a single floor plan for each level. As a result, the apartment is composed of three different floor plans unifying into a compact dwelling for the family offering remarkable modern design ideas.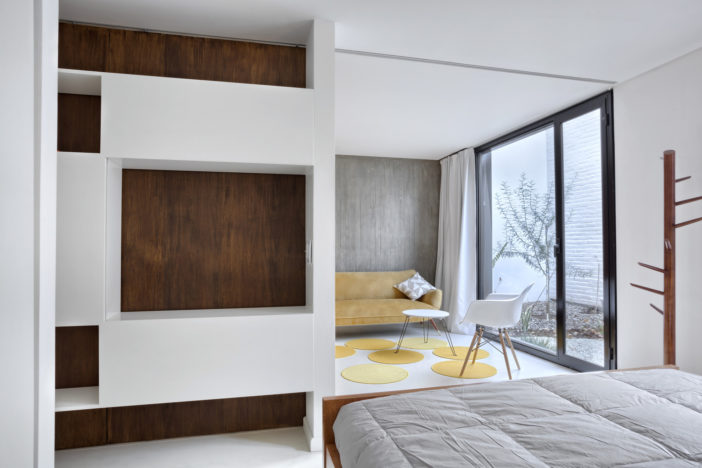 In view of the building codes, the ground floor remains open with a courtyard enclosed with walls and green creepers. It helps to form an entrance foyer leading to the first and second floor of the apartment, where the living and private spaces open up to the garden; this allows fresh circulation of air and generous amount of natural daylight to enter the house.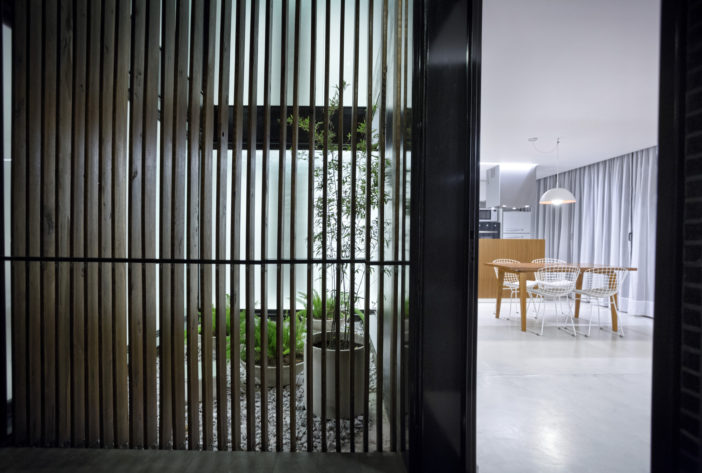 The first floor stands open to hold the living lounge and a dining hall for a family with a small kitchenette and storeroom. Likewise, the access to each floor level is by means of a staircase built with a see-through mesh. It allows light and air to pass through, without creating a block.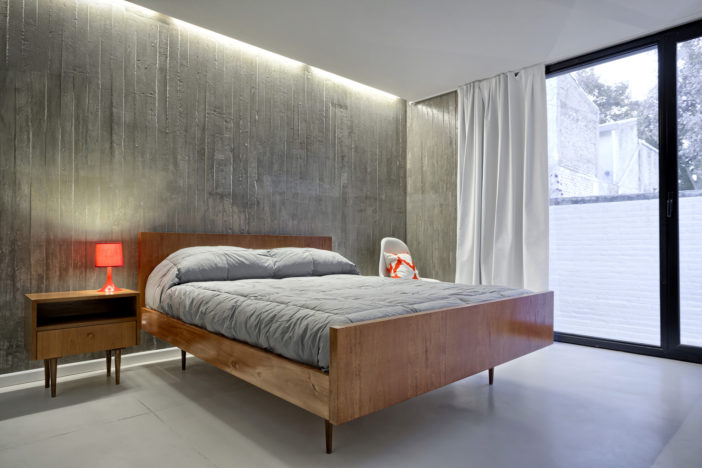 In addition, the frontal exterior of the apartment is cladded with adjustable wooden panels that allow a slanted angle to let in light and air during the day and remain closed during the night. It is also worth mentioning about the north-south orientation, which stands exploited to reap maximum benefits for the apartment, in terms of light, air and space articulation.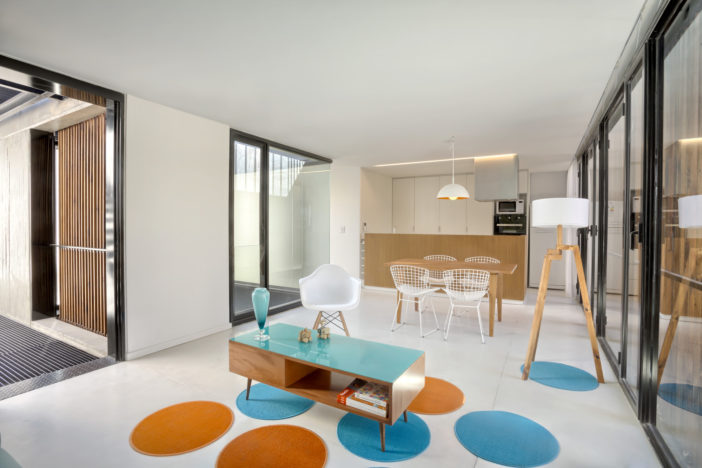 The bedrooms remain placed on the second floor of the apartment, with maximum openings towards the frontal facade. With the use of effective shading devices, privacy and comfortable ambience is the focal factor of the bedrooms. Moreover, the use of concrete for building the volume helps in generating a proportionate visual scale to the apartment. Overall, a moderately sized apartment meets the needs of the family, in a creative manner.
Photos By : GARCÍA+BETANCOURT