Fujigaoka M, an apartment in the frenzied streets of Yokohoma, is an awe-inspiring and resourceful design by Sinato in Japan. It stands transformed into an expansive and airy apartment by resourceful spatial articulation.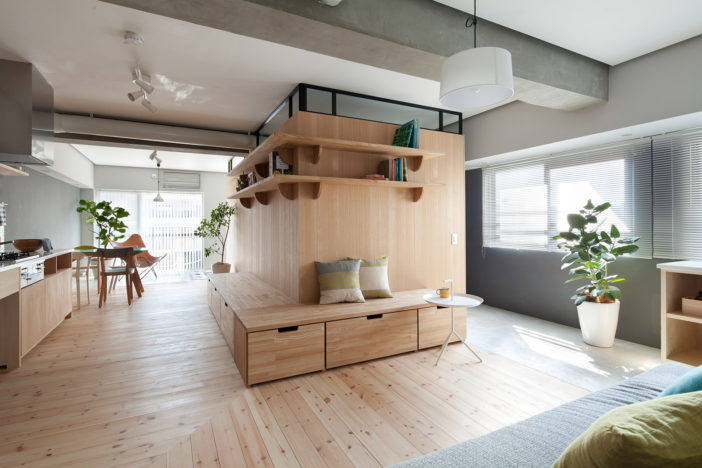 Notably, the apartment is an old building, where the structural form stays deftly considered before executing any significant changes. Alternatively, the existing quality of space remains improved to promote a barrier-free circulation around the house and to facilitate the entry of daylight and air.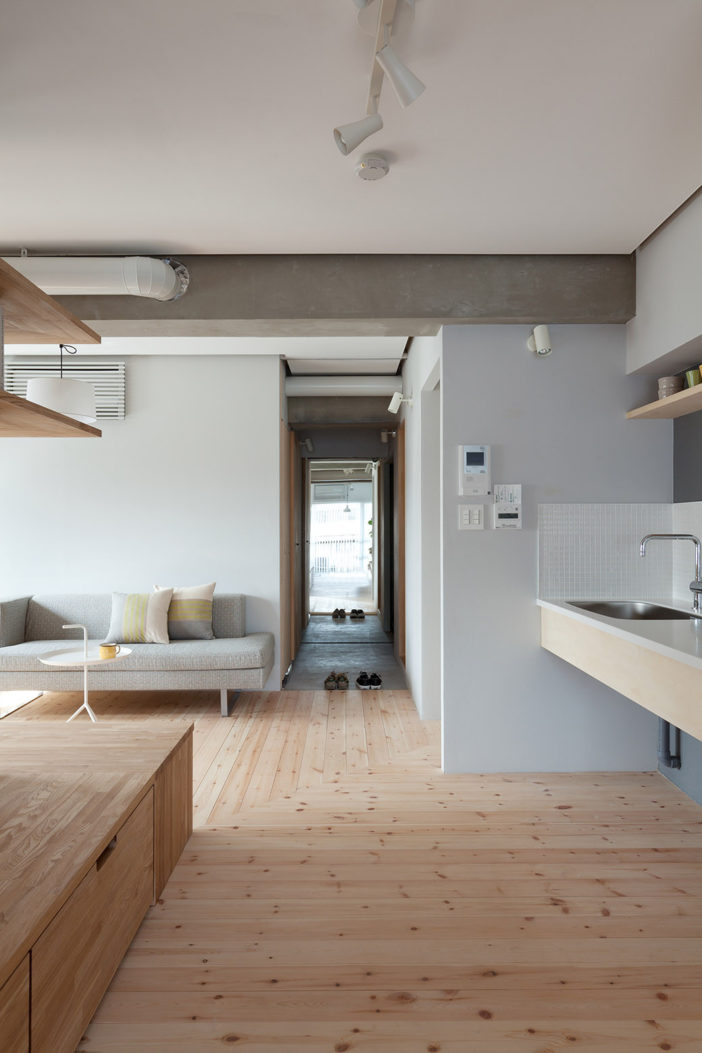 With this in mind, an L-shaped configuration, adaptive to the existing layout, forms a breathing space that segregates various functional aspects of the apartment. As a result, shared spaces eliminate the necessity of unusable areas around the rooms. Owing to this concept, the kitchens and service area conjoin with the family room to interweave the whole space as one.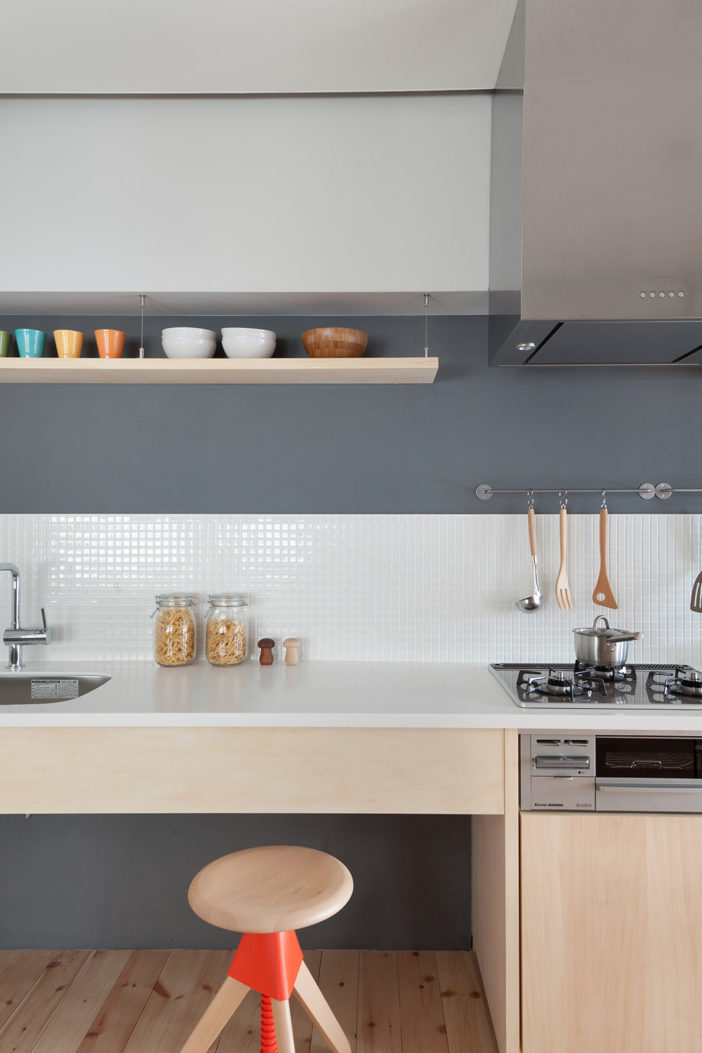 In addition, this L-shaped layout acts as a divider to isolate the private space from the family lounge by means of a cubical wooden unit, which is multifunctional in usage. In other words, everything else around the room revolves around this cubical wooden unit empowered to be a focal point in the apartment. It supports various functions such as reading, storage, display and as a seating lounge, besides acting as a buffer space.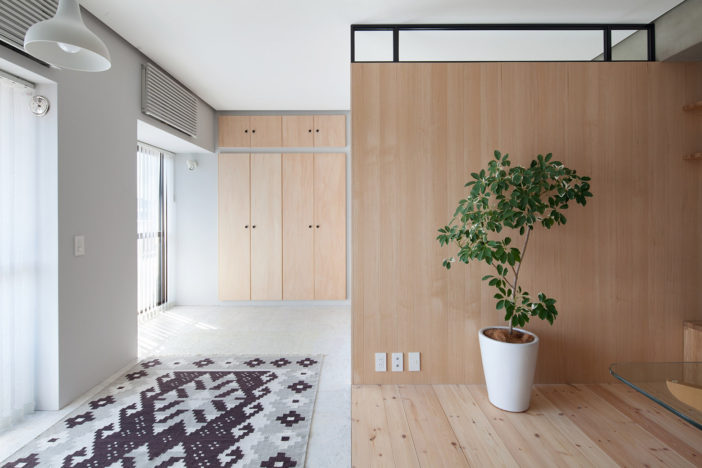 Interestingly, the apartment underwent minor alterations to generate an altogether diverse space in terms of comfort, ambience, and visual appeal. In general, the notion behind this design ideas and concept dwells on the creativeness and resourcefulness of modifying an existing space, within a limited scope of time, estimate, and available materials.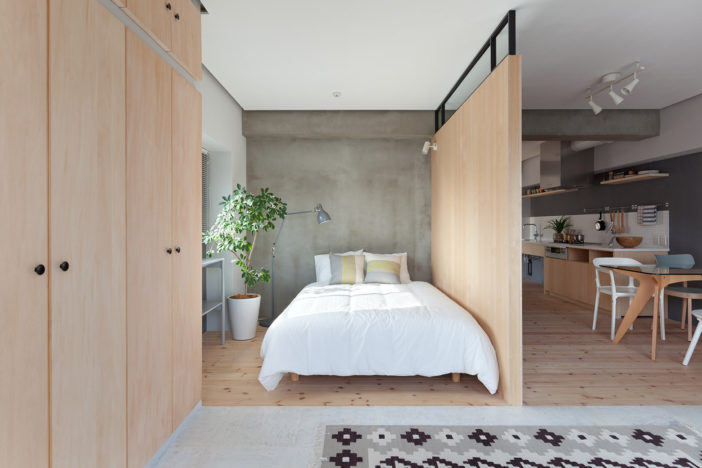 Overall, the strategy to bridge and unify with an innovative perception is commendable, whereby the residence gets a revamp in a remarkable and yet subtle manner.
Photos by : Toshiyuki Yano