The Gills by Cong Sinh Architects, situated in Ho Chi Minh in Vietnam, is a lavish home, which revolves around practicality and incorporation of various natural design elements. Essentially by making use of natural light, wind and the soothing abilities of the surrounding nature, the architects, shaped up the design of the house offering amazing design ideas.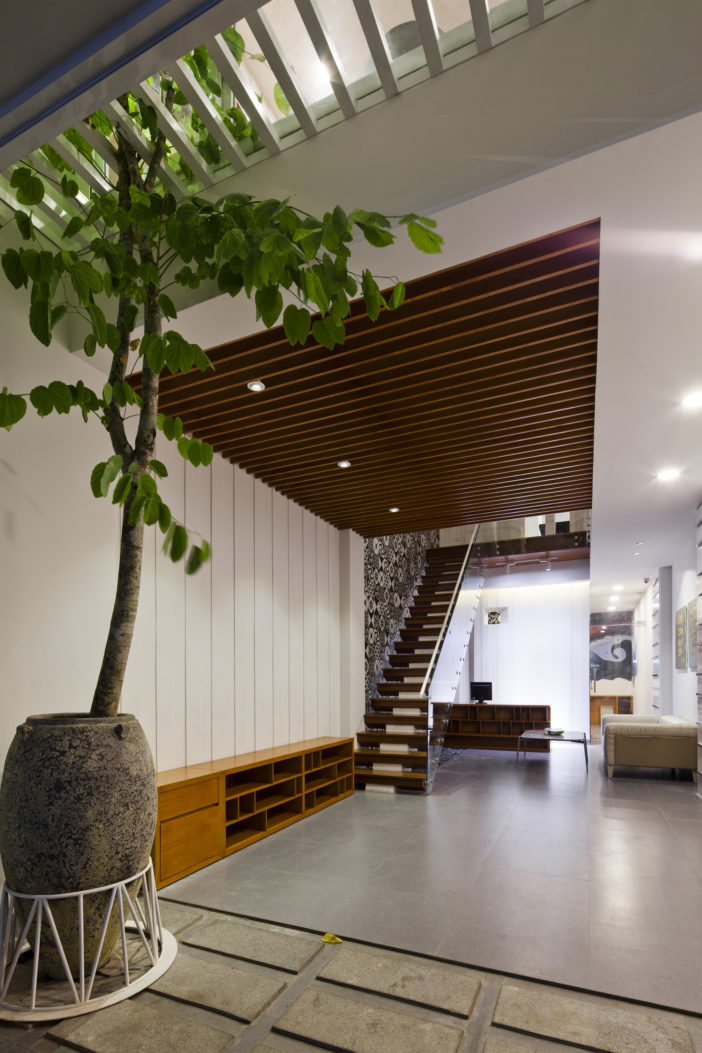 Moreover, this house situated amidst the bustling city stupendously creates a space for living, which recreates the charm of lounging in the serenity of rural regions. Likewise, the ingenious design elements bring across the breeze and natural daylight into the interiors of the home, which improvises the functional ability of the structure.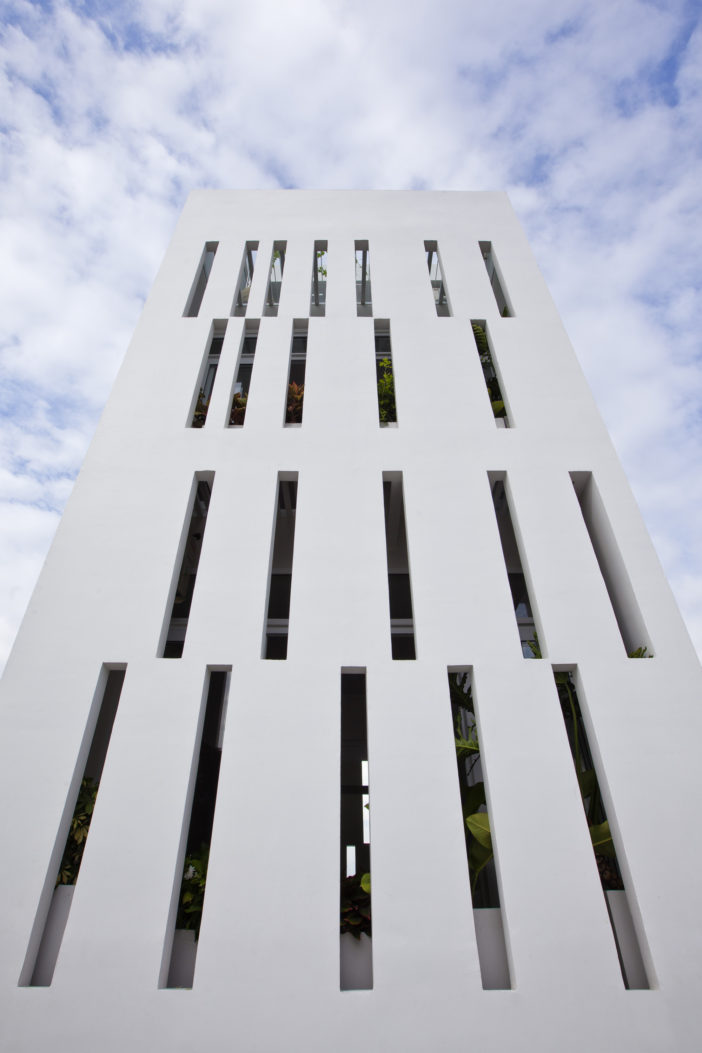 Additionally, the living spaces for the family are present above the office of the four-storey house, thus segregating the public space from the private zone. Consequently, the home addresses the prevailing tropical climatic conditions, which stand taken care by a series of vertical ventilation slots. These slots placed at the front and back aid to facilitate cross ventilation, thus decreasing the build-up of humidity in the air.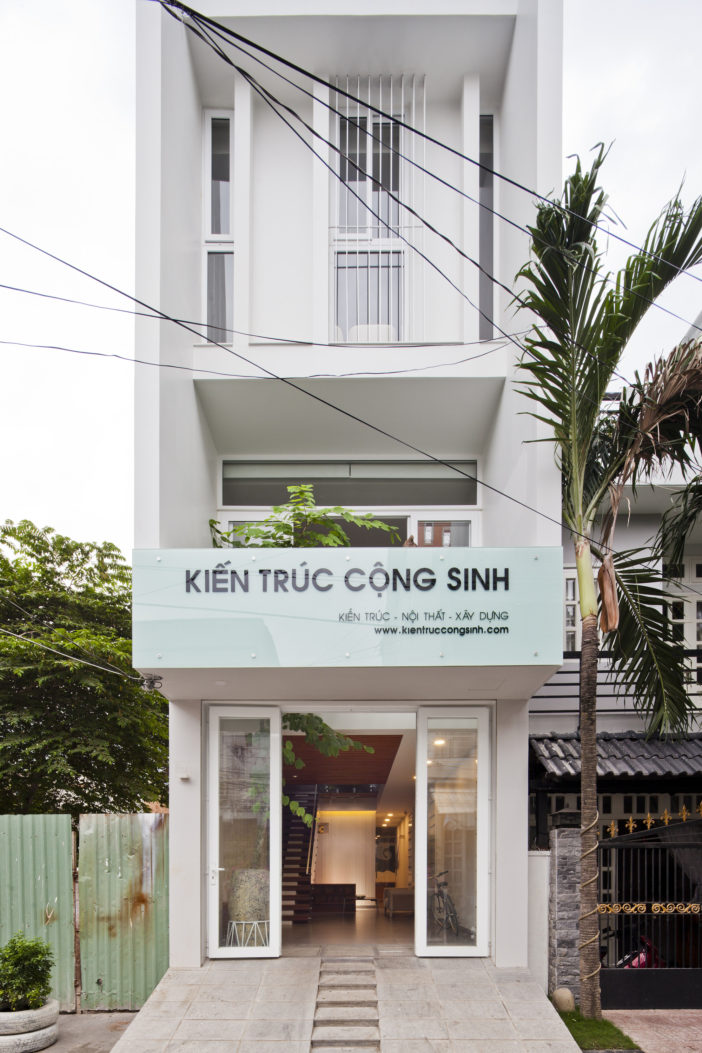 Again, the Ventilation slots present in the walls of every room promote the flow of wind, which enters the room from all directions and inversely to eliminate hot air, two ventilation panels' stands incorporated directly under the glass roof of the structure.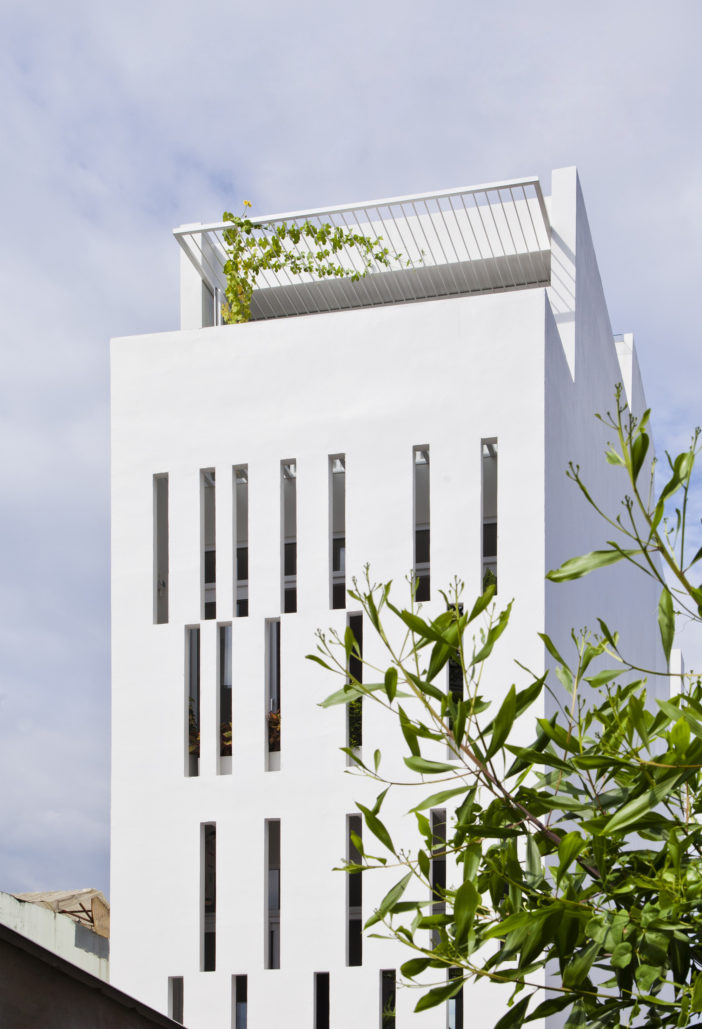 On the other hand, the use of vertical aluminium trellises enhances the functionality of the façade and creates room for nurturing greenery around the home. The foliage present in both directions helps reduce the intensity of light while simultaneously illuminating the décor during the daytime. An additional source of natural light eludes through the skylight, which illuminates the living spaces brilliantly. Furthermore, in order to filter the light, plaster plates remain attached horizontally to direct light below the dazzling glass roof.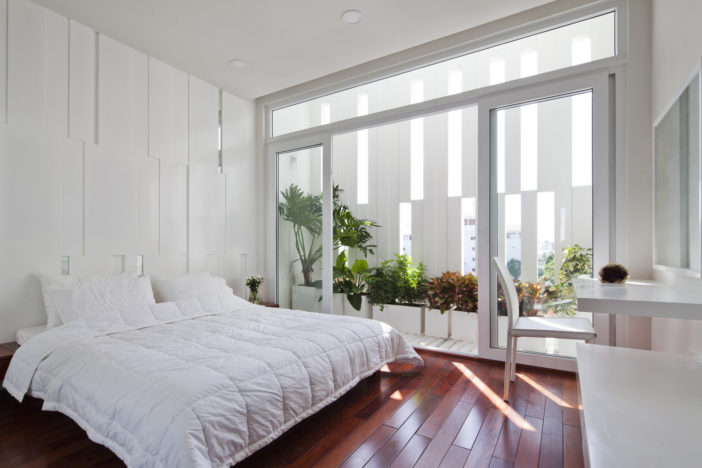 Overall, the entire structure of the home stands constructed within a resettlement area, which features homes with a cluttered and robust appearance. The Gills Home, on the other hand, stands in perfect contrast, with the architecture of the surrounding region.
Photos By : Hiroyuki Oki