The House in a Tea Garden by RMA Architects is located in Connoor, a hillside region in the southern part of the Indian sub-continent. It is a house that is surrounded by tea plantation and was designed to be more like a guest house for tea plantation fraternity members. A very unique design idea which uses an inverted steel canopy cantilevered from one end and extends to shelter the verandah facing the tea garden. It is a house that is highly known for its concrete and stone slab casts, which are, in turn, enhanced by the use of rich wood textures for the individual cabins facing the frontal tea garden.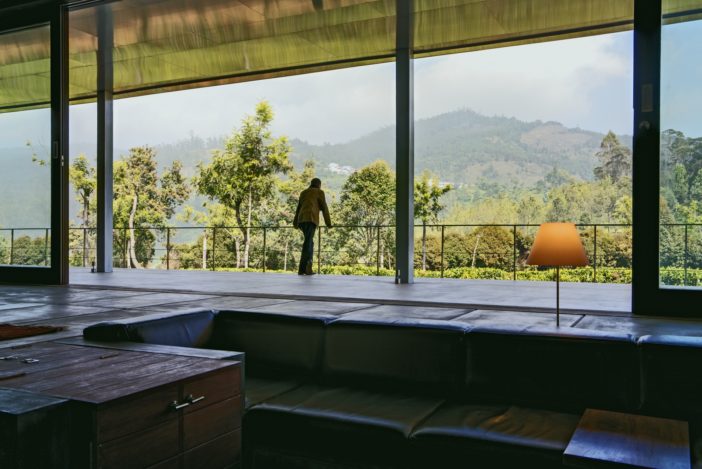 A one level and open layout floor plan, the house consists of a wide entrance lounge, through which one enters into a vestibule, which opens onto a living lounge. The living area is designed with a sunken seat built from concrete situ and is padded with leather for better comfort and elegance. From the living area, the entire space extends out as a verandah and expands towards the sides to hold 3 individual wooden cabins. These wooden cabins are used as guest bedrooms, which face the tea gardens and have a better viewing point through the verandah.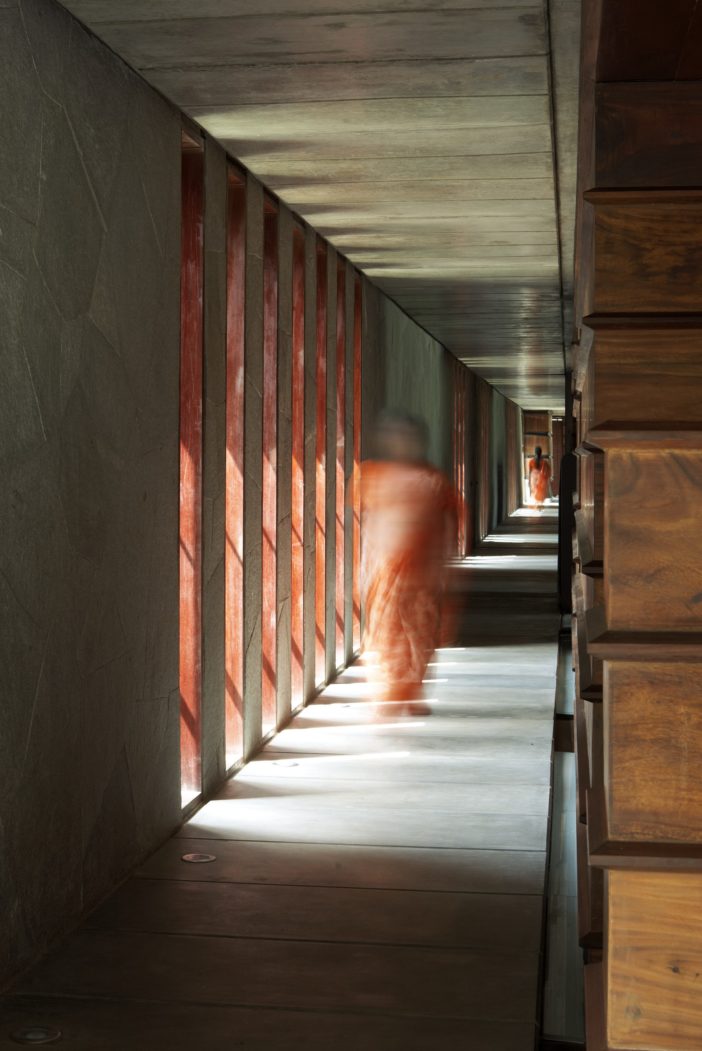 The verandah is the main focal point, which has the steel canopy that is inverted to reflect the tea garden and shelter the inner living area. It stretches wide as a corridor and captures the expanse and warmth of the tea garden right into the interiors of the home. At the rear end, the pantry and the main kitchen are designed, which separate from the vestibule and facilitate easy service entry for the guest house. It is a spacious house with well-defined proportions that have put to good use the flexibility concrete and steel to the next level.
Photos By : Rahul Mehrotra, Rajesh Vora, Courtesy of RMA Architects