Designed by TANK Architects, the Little House also known as the lengthy house is planned on a fairly large site in France. With a clear input by the clients, wanting to enjoy open spaces, the architect designed a rather narrow house, rectilinear in form and layout with multi-faceted design ideas and features arranged in a sequential manner. The house is placed diagonally on the site and has been designed to maximise the volume of openness around the site.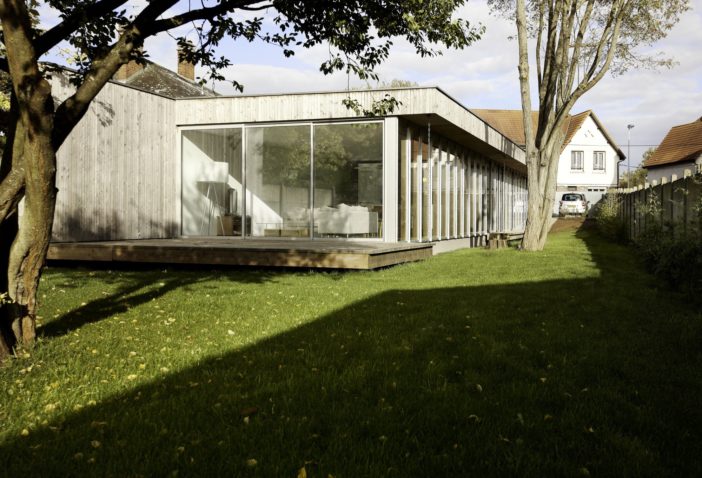 The southern wall of the house is completed with a clear glass from floor to ceiling, thus allowing the clients to experience the sunny side of the region. With unobstructed views, the floor of the house is raised on a concrete bed and is overlaid with larch wood. The sides of the house are supported with alternating glass facades held in place by white timber planks. It helps in creating a rhythmic flow of movement along the sides and captures the warmth light of the outdoors that cast its shadow on the wooden floors.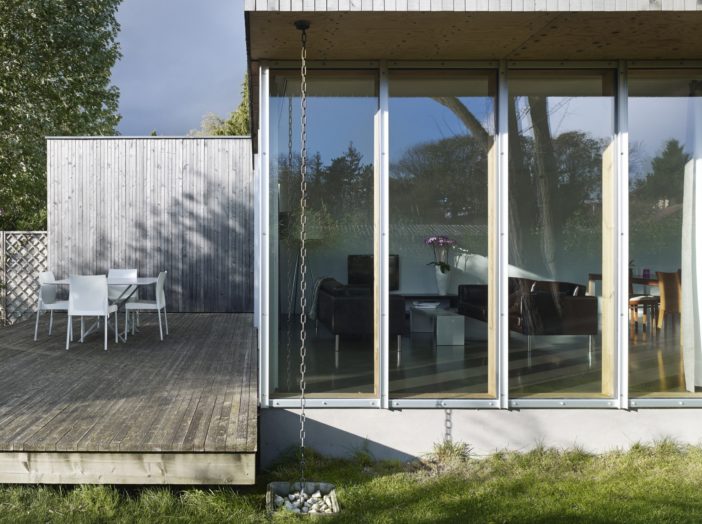 Being linear in layout, the spaces are arranged along a corridor, with a flat roof and operable sky lit entrances. These let in sufficient natural daylight that helps in conserving the energy and reduces the need of external lighting sources. Besides that, the architect has also designed a garden deck on stilts that are raised from the ground to give a good panoramic view of the surrounding site. The house faces the mild breeze from the northern winds, which regulate the micro climate of the house and keep the harsh heat at bay. The Little House is a single solid structure that though being lengthy has a uniformed and well planned layout that supports the house for further expansions, without devouring space.
Photos By : Courtesy of TANK