Monoform Living, the residence of an art amasser in Singapore, designed by Produce workshop, is a contemporary structure of inspiring spaces and forms. These spatial forms come alive with various expressions of art illustrations, which enhance the countenance of the residence.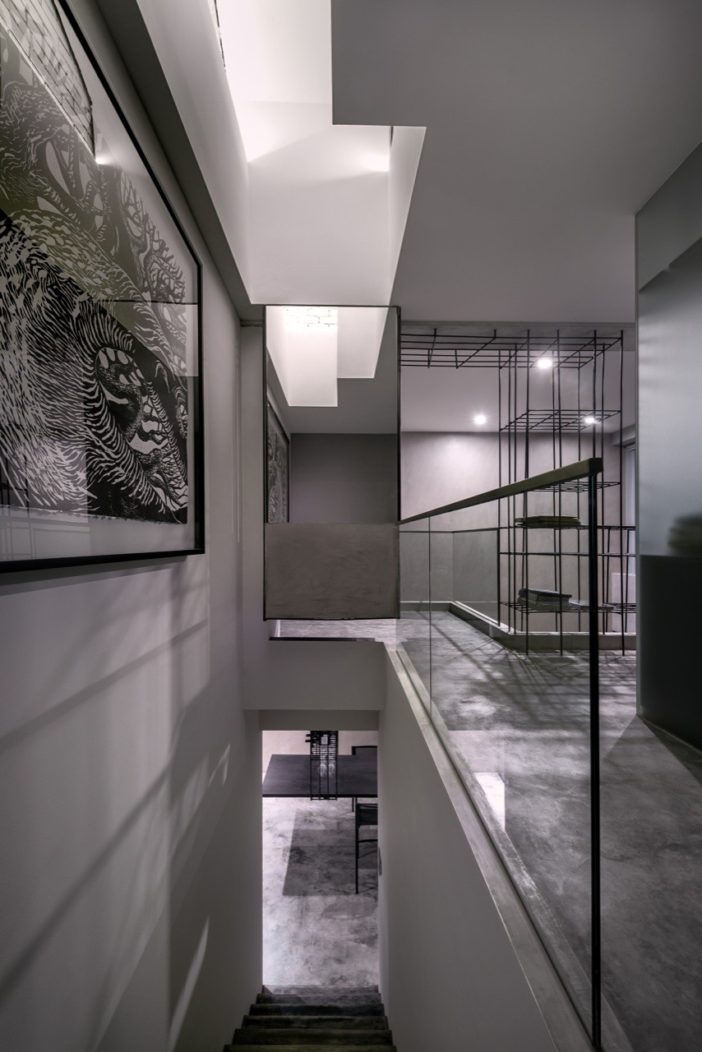 To manifest such an intrepid design idea, the comprehensive concept of the residence stands inspired from the vast assorted art collectibles possessed by the client. In particular, the display of paintings on various mediums occupies a significant place in the residence. Notably, every displayed artwork, such as a figurine, woodcarving and painting with metal bas-reliefs contemplate the look and feel of the décor.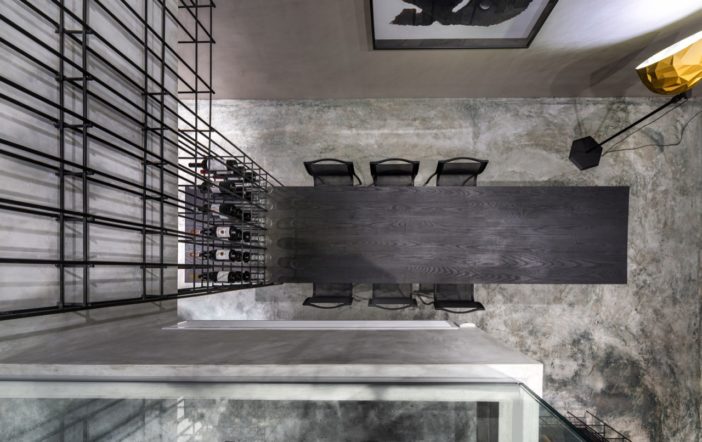 In light the of this, these paintings evoke the need of a valiant design statement for the display gallery using geometric and defined outlines of forms. Based on this perception, the spatial context of the residence responds to namely the artworks and the encompassing space in a dual mode. Consequently, the residence stands out as a single block of unit, which stands multi-faceted in function and form.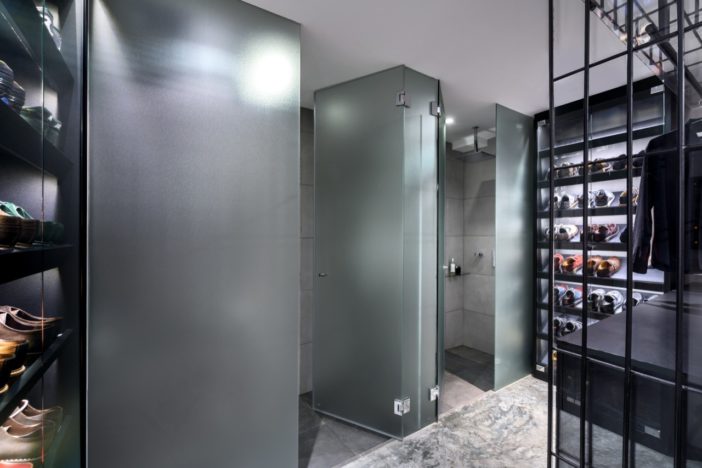 On a detailed note, the fabricated unit strikes an analogous character, with the displayed artworks, by means of contours and asymmetrical stripes. This intention of staging the bespoke unit merges with the well-planned spatial composition of the residence. Precisely, the amalgamation of these two distinct features largely brings a sense of perfection to the decor.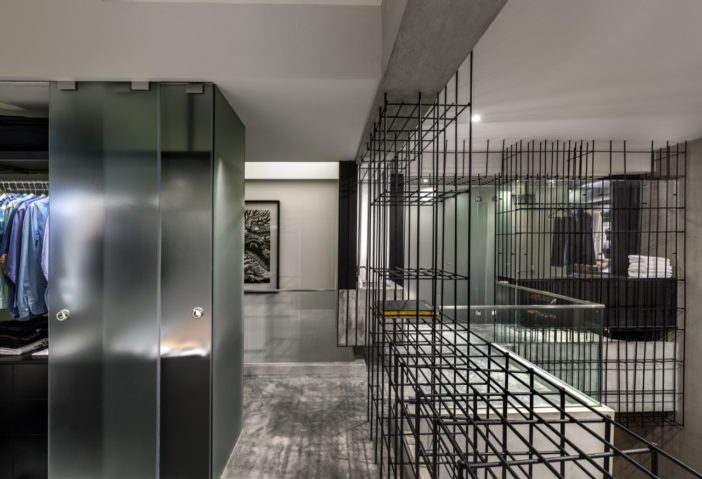 Equally, the design of the residence with the apt use of materials in its natural state brings a refreshing visual to the eyes. It also paints an austere texture to the residence, which is calming to the mind and promotes creative notions. In other words, the residence is an extension of the artwork, whereby the spaces become the expressions of the artist and thus evokes creativity from the surrounding environment.
Photos By : Edward Hendricks, CI&A Photography