Designed by Doyle collection, the Tsukiage-An, is a fresh meat shop, in a modernist style in Japan. The design reflects clarity in style and décor by the use of wood as a dominant material for the shop. Being oddly rectilinear in plan, the entrance door of the shop stands fashioned, with a metal framed roller shutter.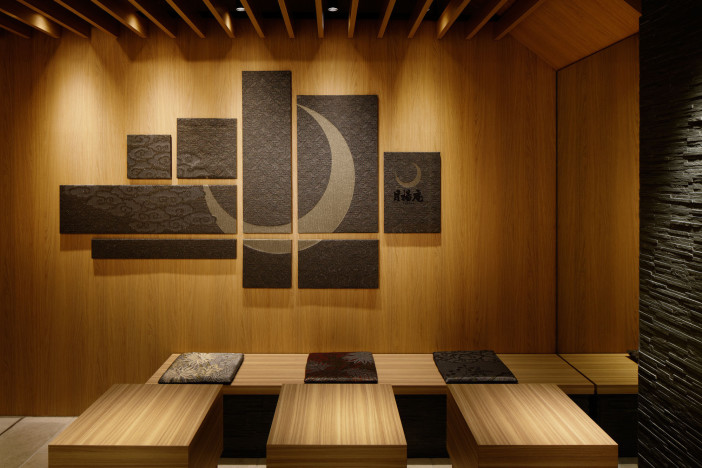 On the façade, a full height glass pane reveals the latte brown louvered wood ceiling, which extends all the way to the rear end of the shop. Consequently, a space stands allotted near the entrance, with a display pedestal to exhibit the different seasons of the year. On the other hand, a black motif pattern remains etched on the frontal glass façade, inspired by the Japanese letterings. Interestingly, the décor of the store is in line with the woody texture, and colour of traditional Japanese sushi rooms.
Likewise, the interior, decked with large glass display cases, exhibit the freshly cut meat and fish, prepared in the kitchen near the entrance. Besides that, there is a low wooden seat with a cushioned mattress for the customers to wait while the staffs are doing the packaging.
Conversely, towards the rear end, a storeroom, and office space with an attached toilet stand designed for the staff. Again, in particular, the louvers found in the ceiling appear inclined towards the rear end, thus depicting an ancient Japanese writing. It also breaks the monotonous look of the brown tan décor and creates a rippled effect to the ceiling.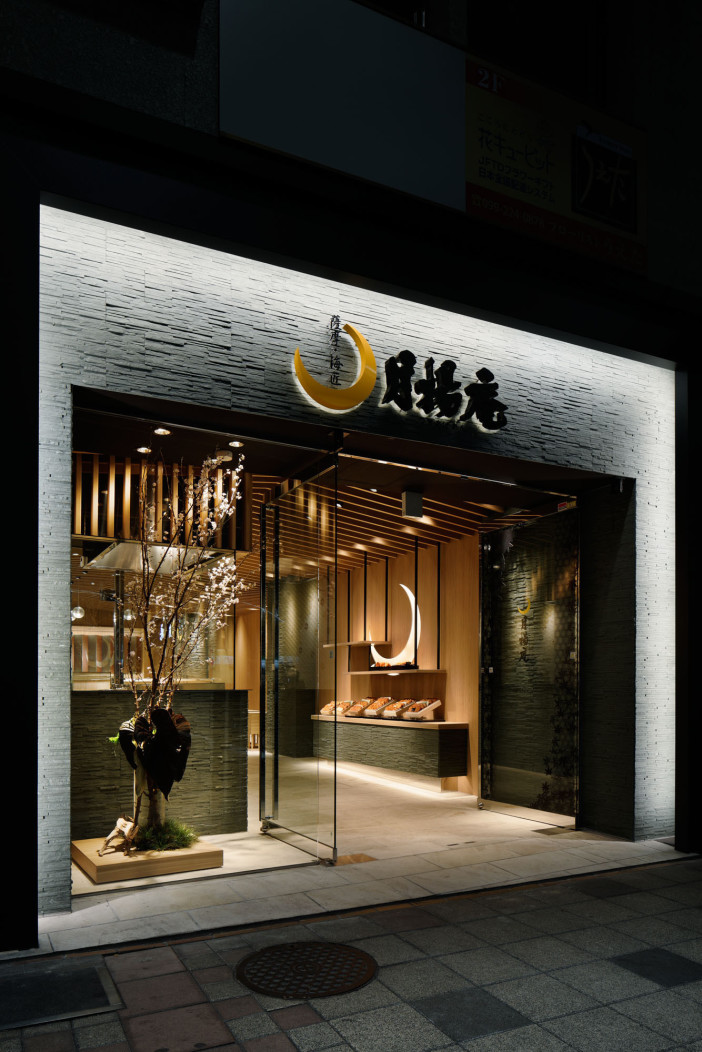 The flooring, laid with simple timber planks, matches the wooden cladding of the wall and the display cases. Additionally, specially tempered glass and refrigerators for storing frozen products remain custom designed along with the woodwork for the décor. In essence, the interior décor echoes a natural and organic theme, which embodies the products on display and brings across a unique style to the shop.
Photos By : Satoru Umetsu © Nacasa & Partners, Courtesy of Doyle Collection