Nestled in a quaint landscape, close to the sea, the Modern "kibbutz" House, designed by Henkin Shavit Architecture, in Israel, is an innovation in residential design offering stunning interior design ideas. Built using locally available materials, such as traditional Goshen for carpentry and porcelain tiles for floors, the roof remains true to its original form, with the existing terracotta tiles.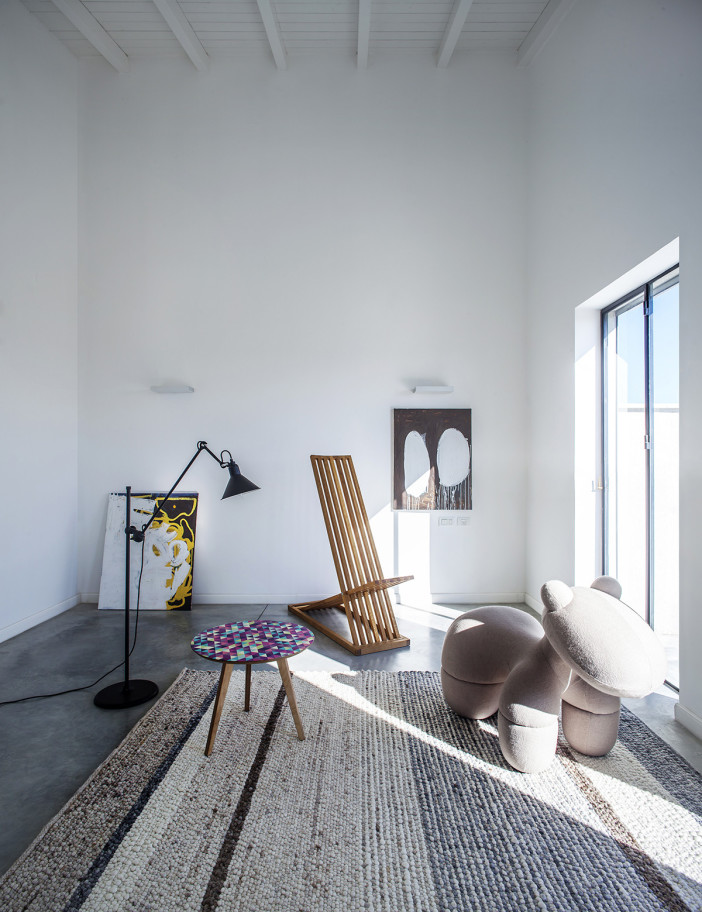 Moreover, the proposed design endorses open spaces, amidst a semi-detached volume, which initiates the need for interaction for family and social events. As a result, airy rooms with expansive volumes in the Kibbutz house, stays decked with sky washed walls, adorned with artefacts and sculptures.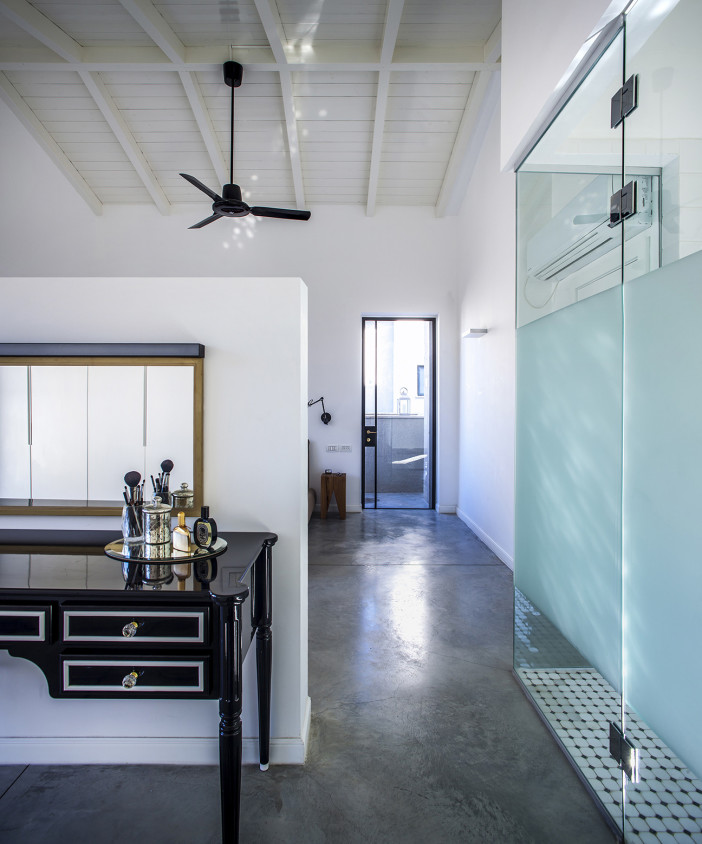 Segmented into two levels, the residence with family living quarters on the lower level and the private rooms on the upper floor regulate the spatial function with clarity and adaptability for futuristic expansions. The upper half accessed by a vertical staircase bridges the space in between for reading and working, much like a recessed alcove.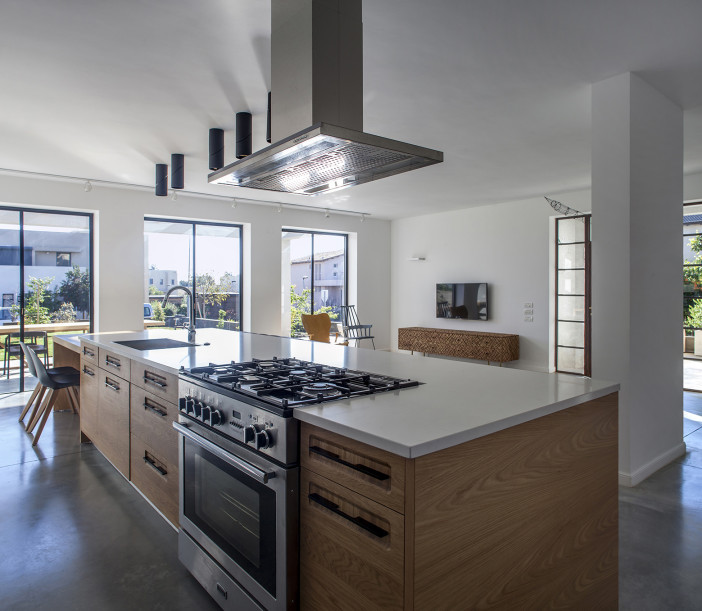 On the ground floor, the entrance vestibule to the family room is generous on spatial volume, making room for family and social events, to take place without compromising the privacy of the inmates. Moreover, the incorporation of an open island kitchen facilitates the need for a common interaction ground in the living zone, removing barriers from the kitchen counter, thus making a free access zone for family and friends.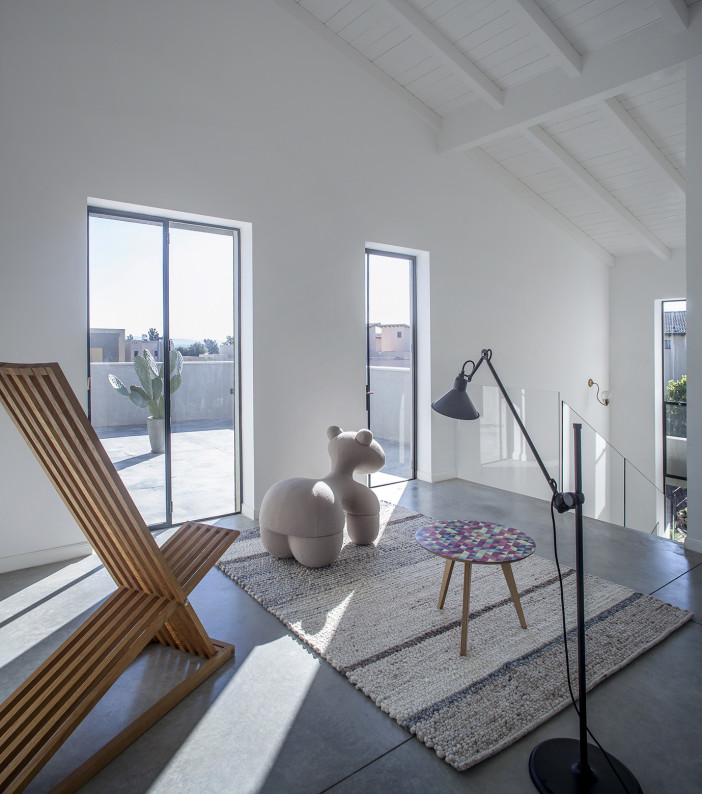 Considering the use of materials, the use of oak wood and porcelain tiles, render an elegant and composed look to the décor, with a subtle flow of visual transcendence between spaces. Likewise, the use of wrought iron with cast concrete slabs for structural elements evokes a strong impression of solidarity and frames the edges of the house. Overall, a brilliant composition of space united with materials, colours, textures and artefacts, it renders the residence a picturesque radiance, for years to come.
Photos by: Yoav Gurin