Home Architecture
This stunning modern home is located 1,600 feet from the sea level on the top of Långedragsberg Hill in the Archipelago of Gothenburg in Sweden. Designed with three bedroom and equal number of bathrooms, the house offers eccentric sea views that are hard to ignore.
The exteriors: The main construction has been completed with the location in mind by using lightweight concrete along with large windows that are maintained in three floors. The main attraction of this 5,080 square feet home is the terraces on the western and southern side. Portions of the extended house are designed in complete glass floor to ceiling walls that extends the space to a large extent. There is some amazing use of wood along the surfaces of the exteriors that gives the house a very unique feel.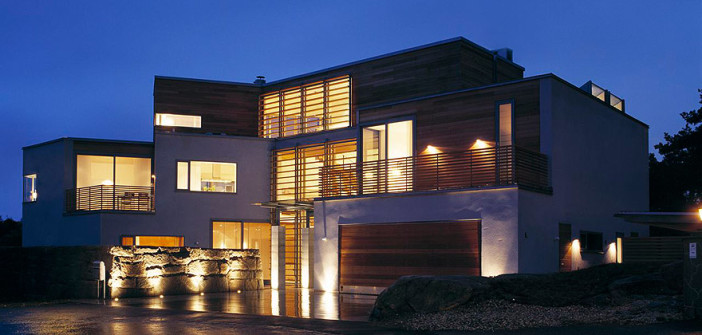 The interiors: The beauty of the interiors comes from the wooden and concrete flooring that has been done in completion with the wooden panels on the ceilings. A wooden staircase with glass railings connect each level of the house and have an amazing feel to the cozy textures. Each of the bedrooms have sliding glass doors, while the other rooms have large windows for ensuring ample light and air enters the interiors. The kitchen area and elements in the bathroom with the white plastered walls complement the wooden work of the stairs, windows and ceilings with ease. A special mention to the extended deck meant for some quality family time.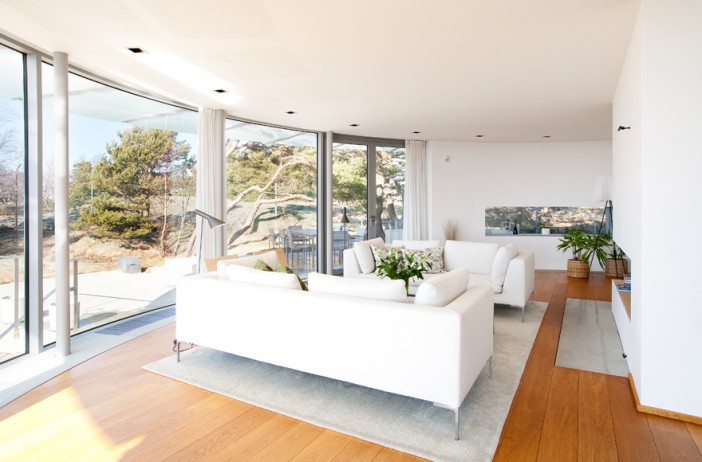 Furniture and lighting: Apart from using wooden style furniture, the house also features contemporary style furniture that are designed in multiple colors like red, green and many more. The accenting for the furniture is just perfect, while for the lighting, LED lights have been used with high end chandeliers, free standing lights and lamps.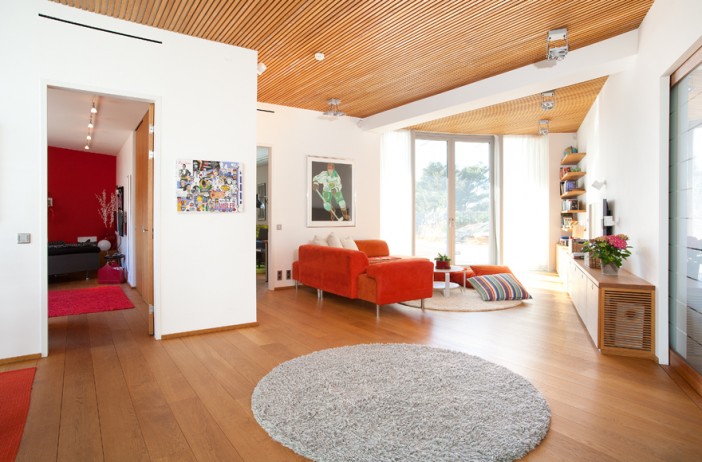 Photos courtesy of Skeppsholmen