Designed with the concept of bringing together the housing community in Toronto, architect Cecconi Simone has tactfully captured the "spirit of oneness" to create vibes in the Urban Townhome Model. The space is designed to open up and invite the crowd to have a sense of belonging at home. With a single palette shade of starking white and walnut laminates, the whole place is lit up to be spacious and yet give a sense of 'dejavu.'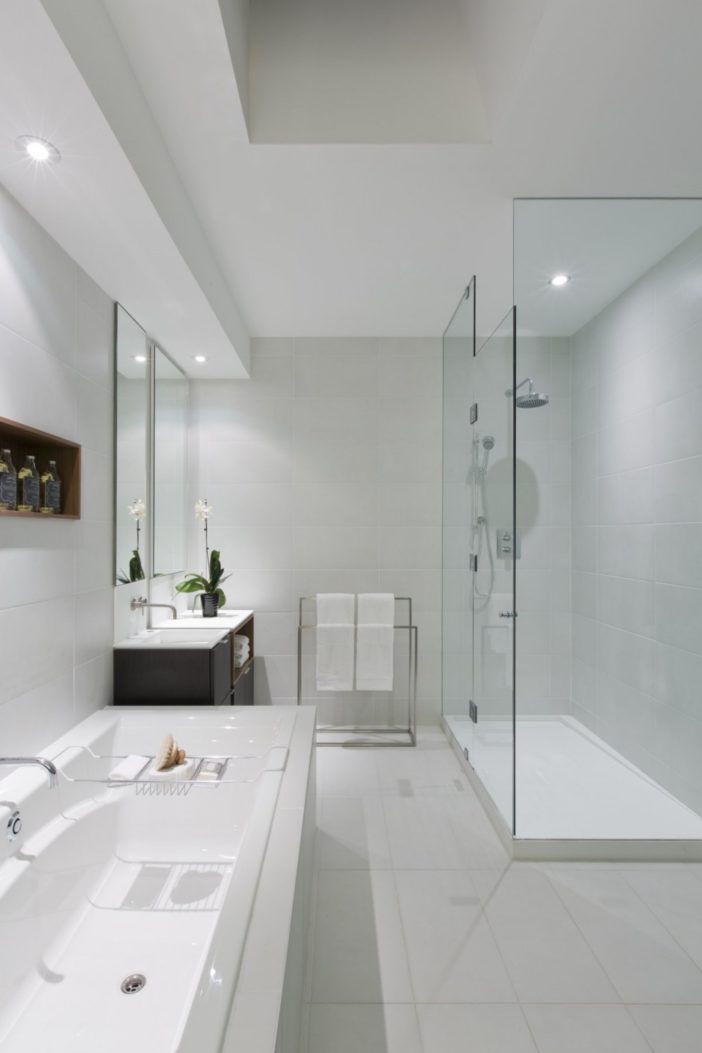 Interesting play of elements can be found throughout the space by the use of materials and textures that add life to the community home. At the first glance, you find a sense of depth to the space, owing to the horizontal and vertical recess that creates a peek-a-boo kind of look to the interior. Dressed in matte and reflective surfaces, the walnut laminates lend a touch of an earthy feel to the white aura that paints the interior walls. Not to miss, the sleek Corian top backsplash that complements the look of the open plan kitchen and is totally inviting with the walnut dining table that runs aside from wall to wall. The open plan kitchen designed like a breakfast bar is illuminated by a skylight above that plays shadows with the recessed walls around the suite.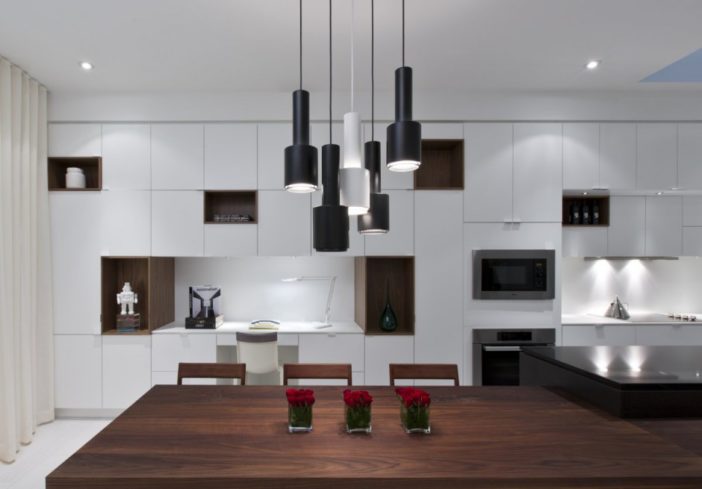 The living room is delectably designed with comfortable seating in white, overlooking a recessed in-built fireplace. Right from the rug to the accessories, careful thought is given to compliment the walnut laminate finish, and thus, a harmony of space is achieved in the community home. The shower cubicle void of opacity is left translucent to have a smooth transition in the flow of space.  With clarity and expressive design ideas and statement, the town home is perfectly made for the urban age.
Photo By :- Joy von Tiedemann