This modern house is one of the fine examples of modern house interior and exterior design of city-living in a budget. Located in Newstead, which is in Brisbane in Australia, the house spreads on an area of 3,929 square foot. Certainly among the most stylish homes that one can come across.
The exteriors: The house has been designed in a limited space, but the construction is so smart that one doesn't actually feel anything missing here. There are large windows at all the three levels, including four bedrooms. The house is large enough with five bathrooms and has some amazing views of the city. The small plot doesn't restrict the beauty of the house by any means because the rooms and interiors are large enough for smart modern living.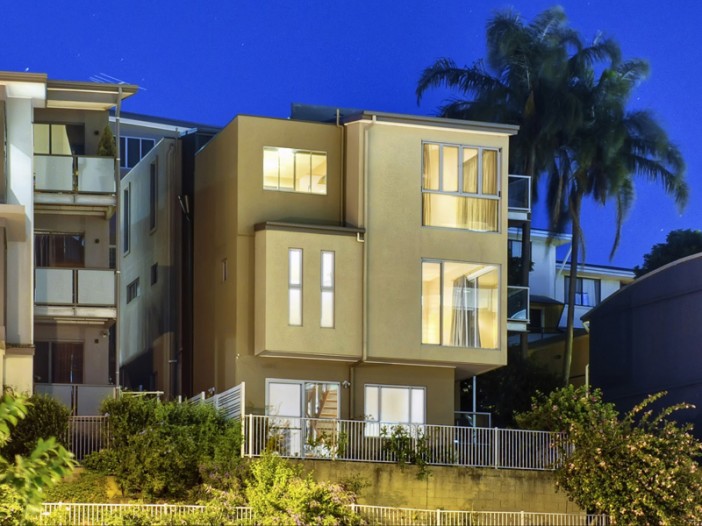 The interiors: Inside the house, the entire design is what one would expect of a contemporary. The home has been completed with high end wooden flooring in a natural finish, while a wooden staircase in the open style leads to the upper level of the house. Apart from the regular living room, the house also has a lot of open areas where the owners can enjoy leisure under open sky. Beautiful and sprawling curtains on the windows add more beauty to the glass panels. The kitchen counters are completed in polished marble!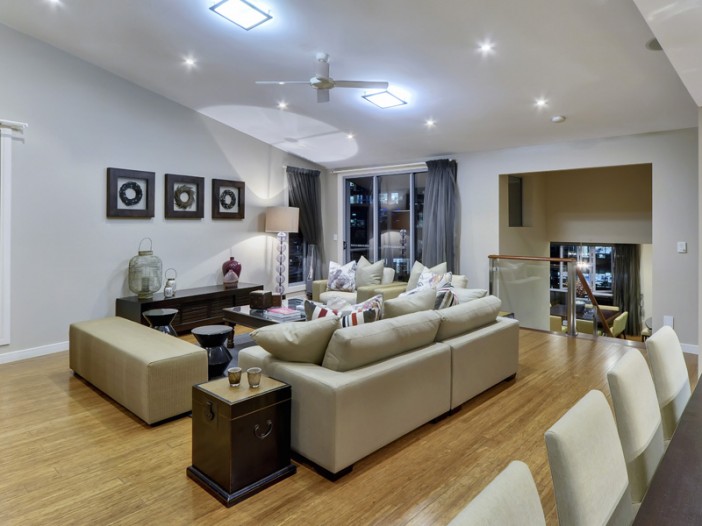 Furniture and lighting: For most parts of the house, including the living areas, there has been use of straight style modern couches, sofas, seats that are in beautiful shades of white, black and gray. The bathroom tub and fittings are also in white, and adding rugs and carpets in most rooms gives an additional attention to the furniture around. The lighting features wall and ceiling mounted lights with use of stylish lamps and pendant lights.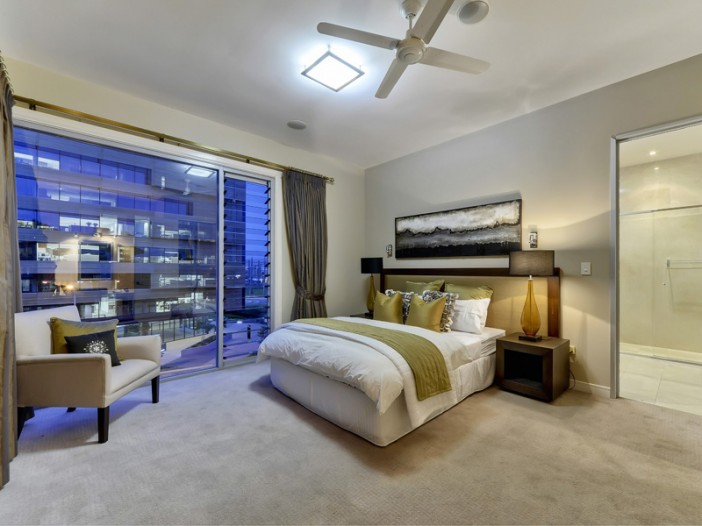 Photos courtesy of Judy Goodger Prestige