A restoration project taken over by the Schappacher White Architects for Frazen's House, in Connecticut, USA, resonates the fine detailing provided by studying the original plan of the house. Built on a rock abutting the shoreline, the original plan of the house has an internal courtyard enclosed on 3 sides. The restored house has a new look rendered by the architects after thorough study and analysis of the existing plan. Alterations were done, which vibe out the essence of the old traditional look of the home in the vaulted ceilings, flooring, and internal walls.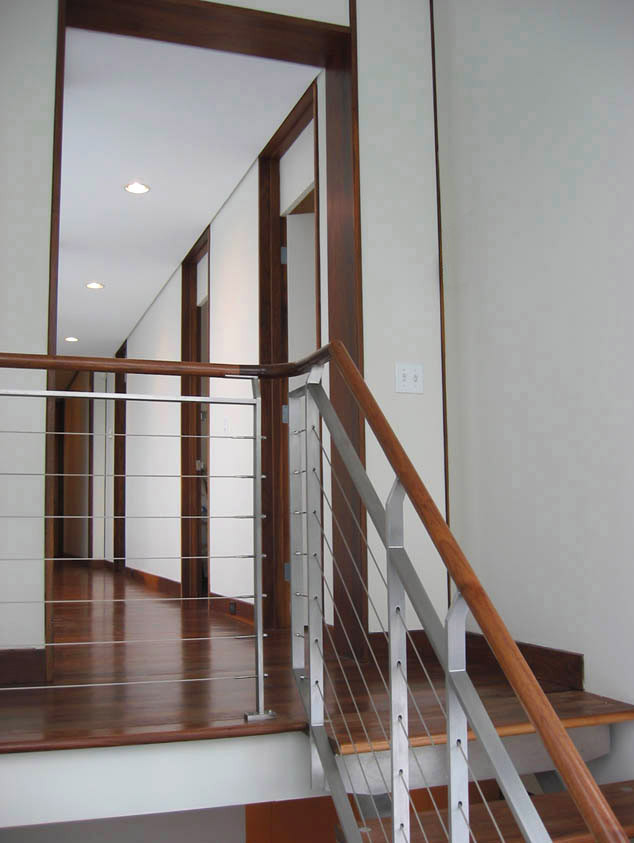 Fine tune designing was carried out in the kitchen and living zones that were opened up by installing full height glass doors, which slide in and out to capture the spectacular views of the sea shore. A dining table is placed right near to the extended building so as to create a sheltered outdoor space, which embraces the stoned surface look of the sea facing side. With additional rooms added to the external side facing the street, the spaces are articulated to act as an extension of the original plan.
The house is raised a feet high from the street level, and previously had a rough and hard landscape, which created an unevenness in the site. This has been toned down by rendering a subtle landscape feature that surrounds the house and contours the levels facing the sea. Besides the landscape feature, various seating options are designed like the circular step down carved from the rock, the boulders left in place, to create a sculptural effect and the paved pathway encircling the house details the impressions left behind by the existing plan. The restored Frazen's house now balances the modernist design ideas with traditional architecture in a surrealistic form.
Photo by :- Schappacher White Ltd.