This is perfect modern home located in Pacific Palisades, Los Angeles, California that offers stunning views of the Santa Monica Bay and the vast Pacific Ocean. This is more of an old house that was built in 1950's and has been recently renovated. Under the new project, an area of 3,000 sq ft has been added to the main house with use of extremely eco-friendly materials with prime attention to energy efficiency. From the exteriors, the house looks more of a complicated structure with staircases, gardens and plenty of trees around, while the interiors are more about passionate living.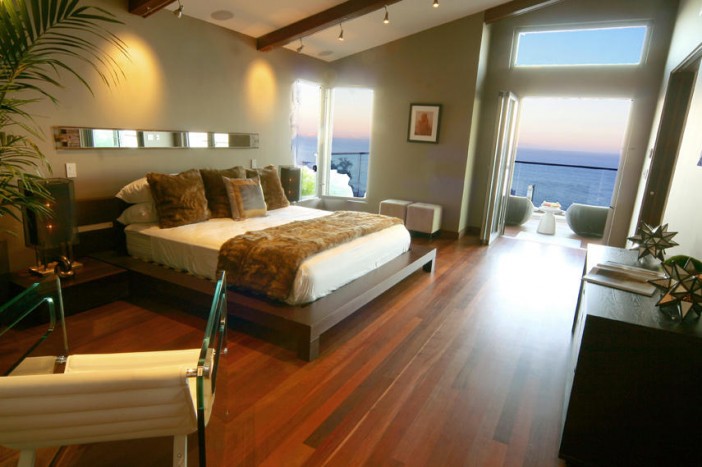 The interiors of the new house have wood as one of the main materials for construction and design. The flooring from the interiors to extended outdoor areas and patios have the same kind of timber floor covering, which gives the entire area a very unique and uniform look. The garden is created along the steps of the staircase, with an open fireplace for essential setting. For the furniture inside and outside the home, the style and practical needs have been given the most attention. As the outdoor furniture is chosen with the weather conditions in consideration, the interiors have amazing choices in wood. Additional unique tiles are used in some portions of the house for a creative look.
Find out more about Vicino House here.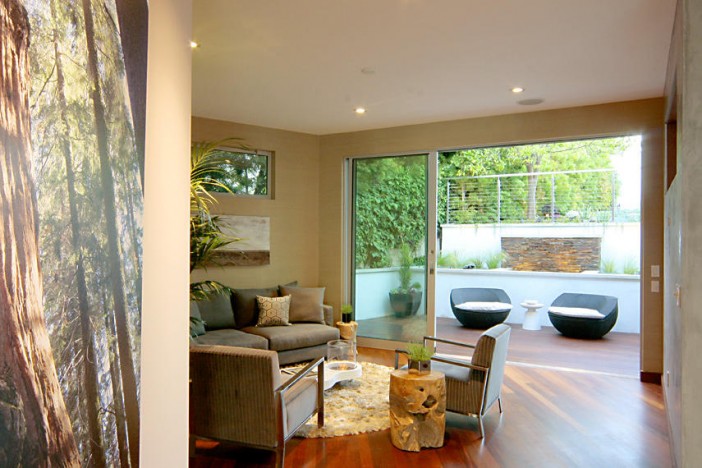 The kitchen area has large dining space along with it and features stainless steel appliances, while the bedrooms are minimal in style with use of wood for cabinets and closets. The lighting of the entire house remains one of the smartest design elements with expensive pendant lights and LED lights used as per requirements. A number of house plants and decorative items and artifacts complete the soft and cozy interiors.
Photos by: David Kramer