This is contemporary villa style home that has been designed by Lajos Kuknyó of Architema, studio. This is a very stylish house on a limited area of 1,948 square foot and is located in the stunning location in Szentendre, Hungary.
The exteriors: The designing of the exteriors simply shows the need for contemporary looks all although the entire building. The large elongated pillars of the exteriors are one of the main attractions, while the walls are all about large glass panels from the ceiling to the floor for fabulous views. A few steps lead to the large glass style living room of the house, and there are large windows in all other rooms, as well. All parts of the construction have been completed in concrete with smooth white finish.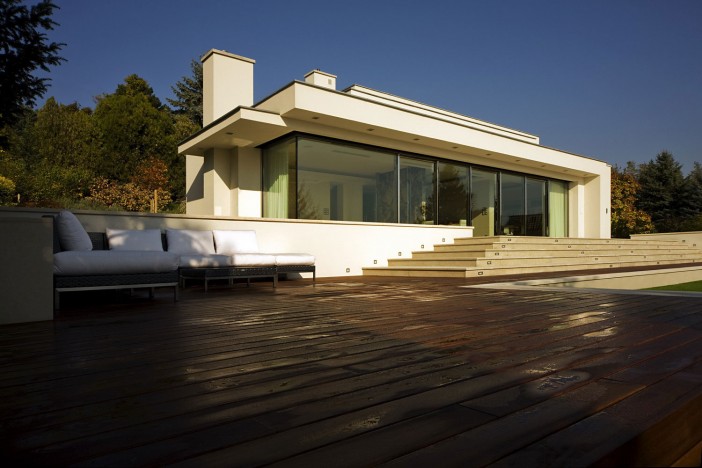 The interiors: If the exteriors are about white finish, the interiors are no different with very subtle use of wood and white themes all around. While the walls are all about partition and have been completed in white and stone as required, the flooring of the house has been done extensively in wood in a very light finish. Parts of the kitchen cabinets and some of the fixed wall shelves are in a dark finish of wood, which jells quite well with the beautiful use white walls around. A wooden staircase with glass railings and wooden lining leads to the upper level of the house.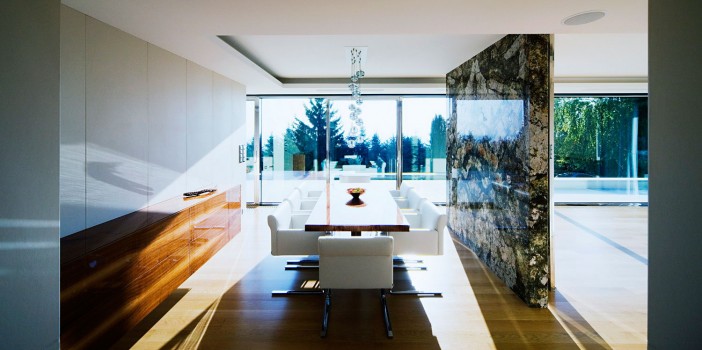 Furniture and Lighting: The white theme rules even in the furniture elements where there is an extensive use of white recliners and stunning chairs all around. The white chairs are accompanied with high end polished tables, mainly in the home office and around the dining area. The lighting is mostly about LED on the ceiling with occasional use of lamps.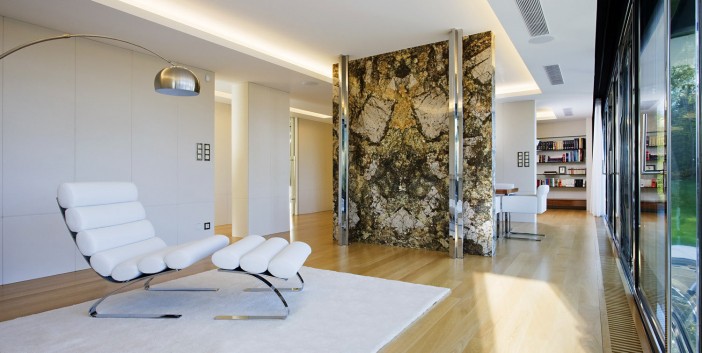 Photos by: Tamas Bujnovszky