Architecture Design for Home
Monk's Shadow Residence is located in Paradise Valley, Arizona and has been conceived by Kendle Design Collaborative, which is well known Scottsdale-based architectural studio. The entire house is designed on a huge area of 1.25 acres and has two phases with living area of 7,400 square feet.
The exteriors: Thanks to the mountainous location, the house seems to be engraved in the earth around. With the rocky terrain and greenery around, the house also has a swimming pool. Most parts of the exteriors and main site have been designed in concrete with large floor to ceiling glass panels that ensure the best views from the interiors. There are open areas on the back of the residence with plenty of furniture to make the perfect living area.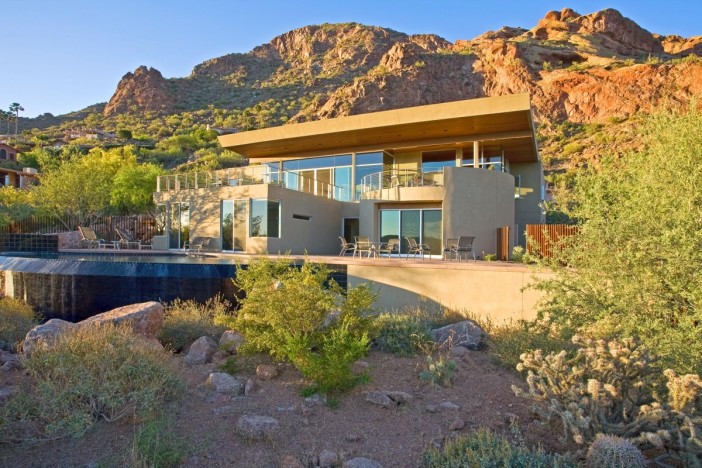 The interiors: With such a huge location, the house boasts of some great views from the interiors, and the designing welcomes every guest with comfort and style. The flooring for most of the house has been completed in tiles bringing in the best of balance with the wooden style ceilings. From the Kitchen Island and cabinets to the more stable cabinets and shelves, everything is in match with the beautiful wooden ceiling. Each of the rooms has very large glass windows and amazing sliding glass doors, requiring no additional ventilation.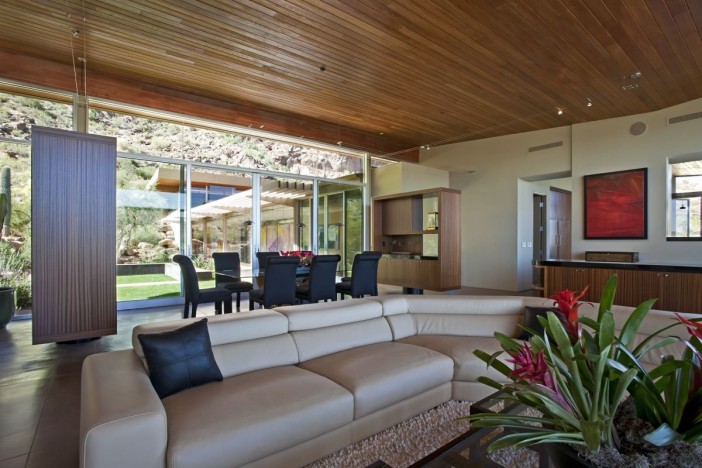 Furniture and lighting: The complete lighting of the house is kind of innovative in every sense as the designers have worked on hanging bulbs with LEDs on ceilings. The rooms have very upscale style furniture with couches, seats, high end sofa collection and wooden beds in the contemporary style in use. Check the lighting for the paintings along the corridor that seems to be done for functional and style use.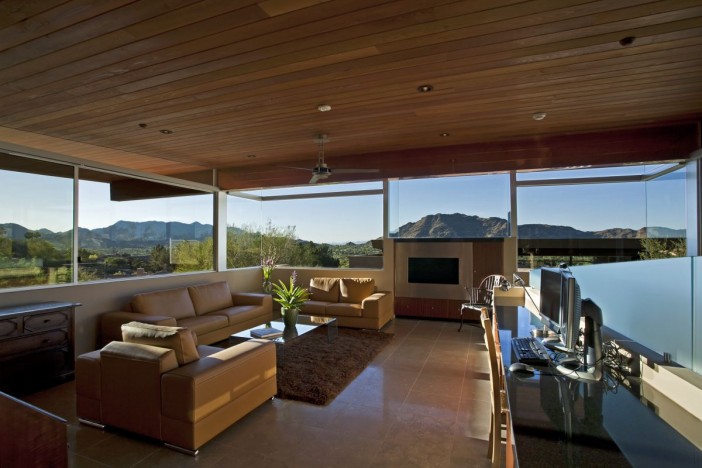 Photos Courtesy of Kendle Design Collaborative