In one of our previous posts, we have talked about using the zebra print for the interior. In this part, we will talk of some unpredictable ideas, most of which come from thing we hardly think about. Zebra print demands attention for the contrasting use of white and black that comes in a conventional but different pattern. Here are some quick ideas on using zebra print for the interiors without going in the humdrum route. We will be focusing outside the living room, which often takes the front seat in our ideas, for other important rooms that needed.
For the Dining room: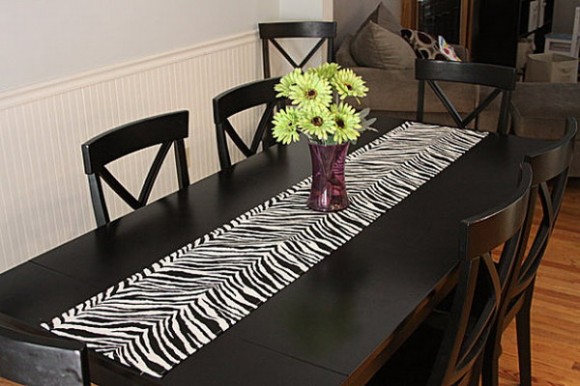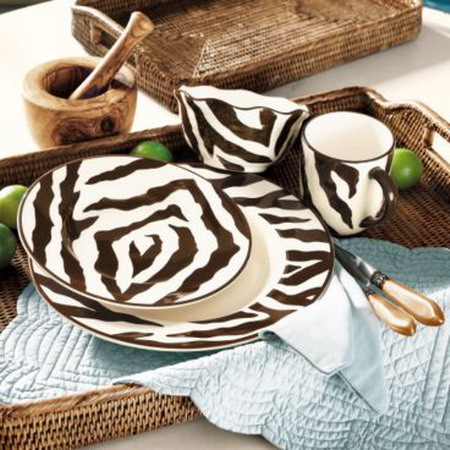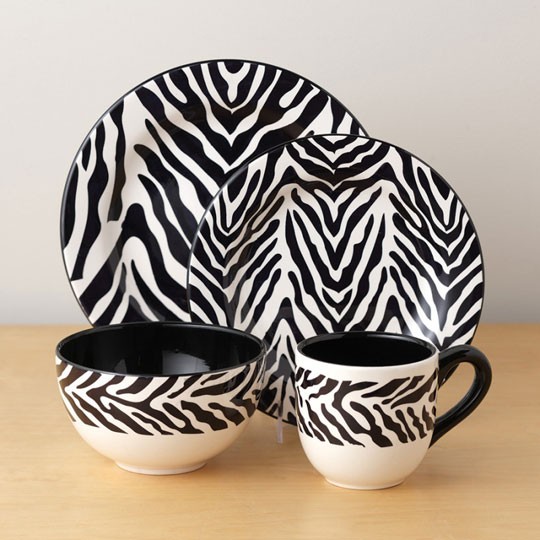 Thinking of the zebra print in the dining room, we mainly think of the large things, but this time, we beg to differ. One of the unique ways of adding the print to the design is choose cookware and serve-ware in the style. For the print to make its mark, the need for black is obvious, but is not always essential to use white for the indispensable contrast, but colors like brown and beige can do wonders. The rectangular dining tables too can give some idea for the designs where you can place a track of fabric on the table in such print. If you want to add more large fabrics, a complete table linen can be a good idea, but make sure that the cookware and crockery is in a simple block color Check for black or white items that don't outshine the zebra print.
For the bedroom: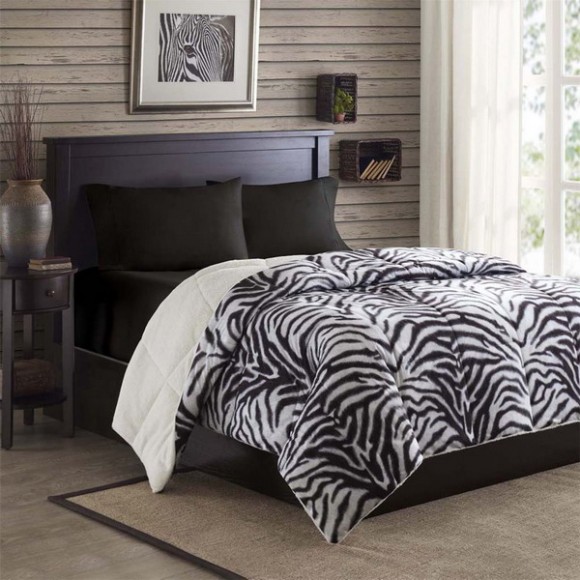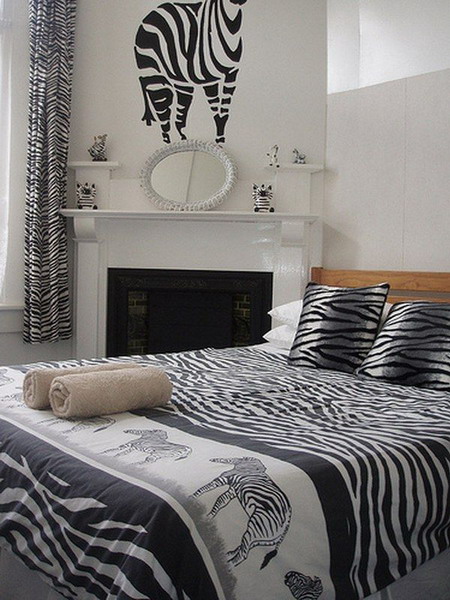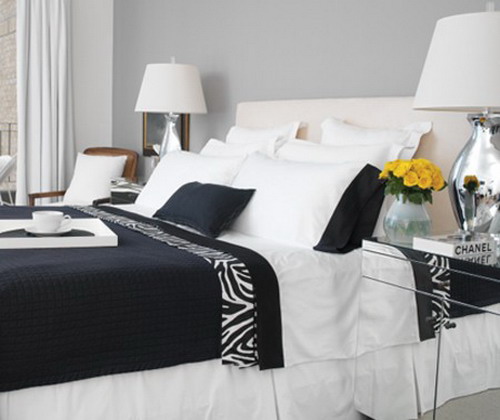 The use of zebra prints for the bedroom is dependent on the size of the room, so there is a lot to think here. The basic idea can be using such prints for the bed linen and bedspreads but make sure there are no other contrasting colors in the room. Apart from the natural black and white combination, you can use the print in black combined with red, purple, beige, brown or any color that strikes your imagination. You can also choose to design the headboard in the print, but only when the bed linen is essentially in a single color.
For the bathroom: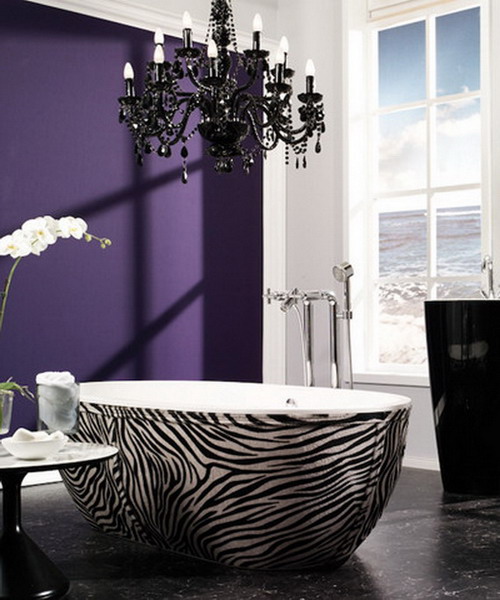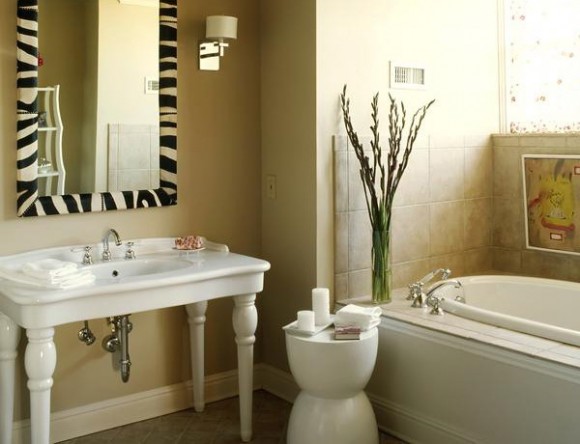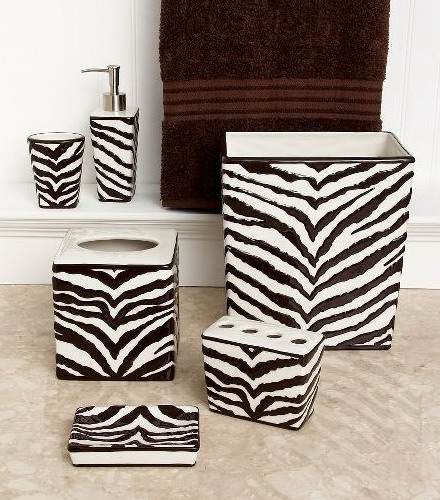 Well, going by nature, zebras don't exist in humid climate, but for the sake of design, we will look for some unique ideas. Here, you can add dustbins, mirror frames, carpets or even a rug in the print and make a mark. However, we don't suggest you to add more colors here and stick to a more block shade theme for the rest of the interior. There can also be a list of unconventional ideas that can come from curtains, fabrics, and shower separator. Steer clear of the colors and stick to the basic print for a harmonious design.
After all, you don't always need to follow the trends but can create trends with a little uniqueness.