Wright Feldhusen Architects, a very popular Australian architect firm, has designed this unique house named Mount Pleasant Residence. Located in Yallingup of Western Australia, the house works for its sheer exquisiteness and design.
The exteriors: The house has some amazing views of area and the Canning River on the east. Design studio wanted to complete the design with the needs of a subterranean entertainment area with views of river, as instructed by the client. The ground floor living spaces were designed with the best levels of transparency to ensure that the views aren't restricted. Bedroom areas are designed in more box-like ways over the living zone of glass to safeguard privacy even with an open design.
The interiors: The design is much in line with the modern needs of the house. There are directly exposed windows that have been designed with operable louver blinds to reduce sun damage. The main ESD feature of the house is passive climate control, while the external walls of the bedrooms facing west have been clad in copper for shielding in afternoon. The walls of the house have been plastered in white, but it is the light finish of the flooring in marble that works wonders. Wall designed shelves have been designed with the most high end artifacts and decorative collection.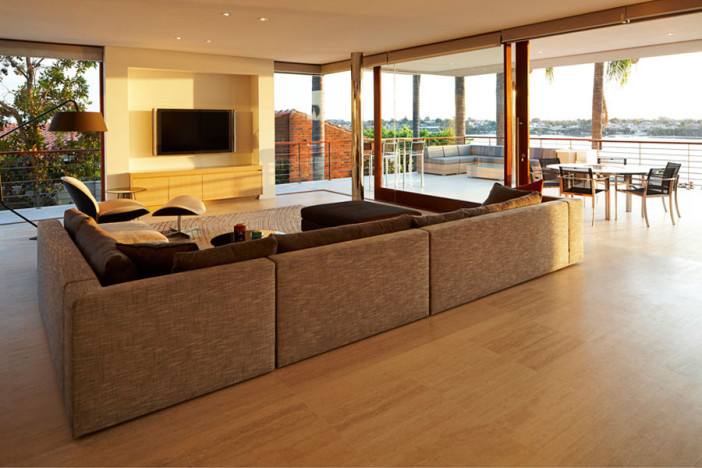 Furniture and Lighting: For the lighting and furniture of the house, the work is more on the bringing a mixed palette. The furniture range from the low lying floor hugging style to eco style furniture, while for the lights, the design uses LED lights all around.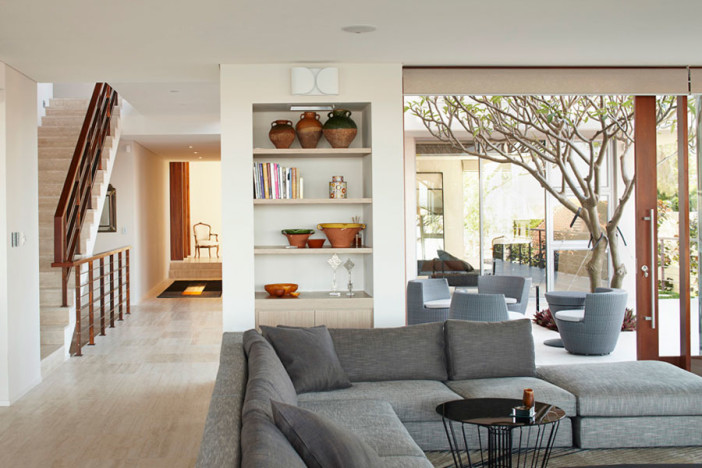 If you are looking for a home that works on design, style and mixed elements, this residence will offer many notes.
Photos Courtesy: Wright Feldhusen Architects