In Barcelona, Dear Design has accomplished the designing of Mynt's Flagship Store, a popular fashion brand that specializes in accessories. The Flagship Store, situated within one of Barcelona's shopping centres, occupies a compact-sized carpet area.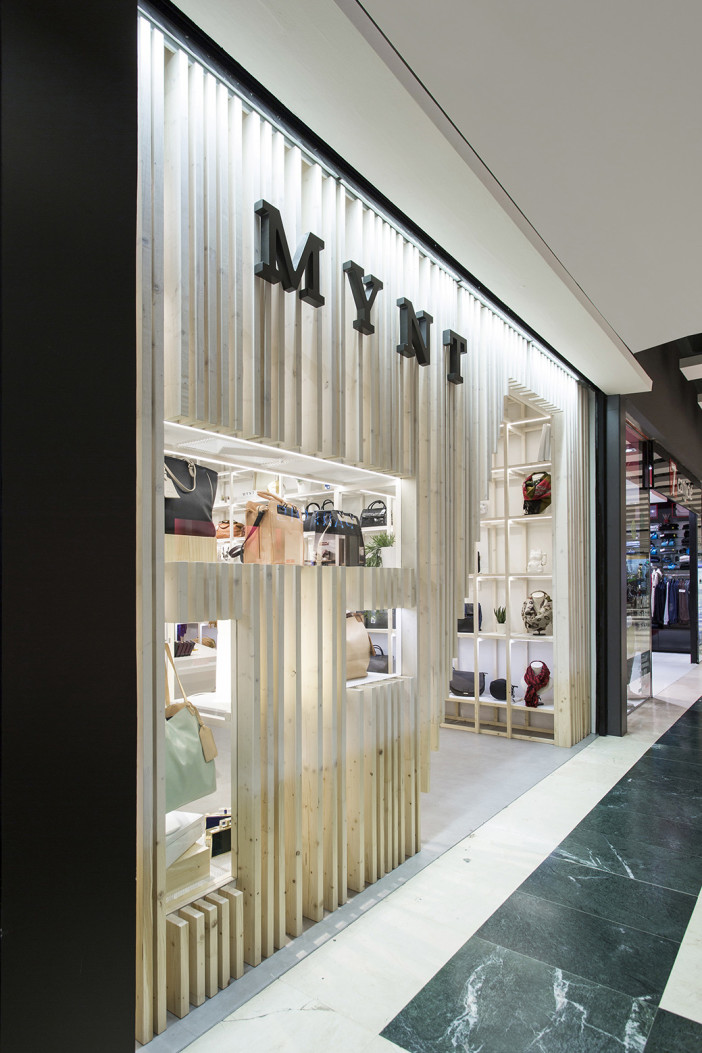 Essentially, in terms of design, this store depicts a visually permeable volume, whereby the architects skilfully use a three-dimensional grid. Interestingly enough, the architects have transformed this three-dimensional grid by enhancing its versatility and using its slats for product display.
Even more, the design is a take on Fibonacci's recurrence relation, which inspires the décor, with its vertical niches designed in front of the store with a progressive display. Eventually, the progressive display creates an expanse in visual style, whereby the space appears rather lengthened within the store. In addition, the ceiling with a sunken mirror reflects the floor, which lays further emphasis on the spacious ambience.
Another factor occupying prime concern of thought was the ever-changing requirements of a fashion and accessory store. To solve this concern, the architects employed display sections that modulate in various configurations, as the need arises. It stands completed by the direct lighting, which enhances the rhythm in the grid to bring out the various textures of the décor.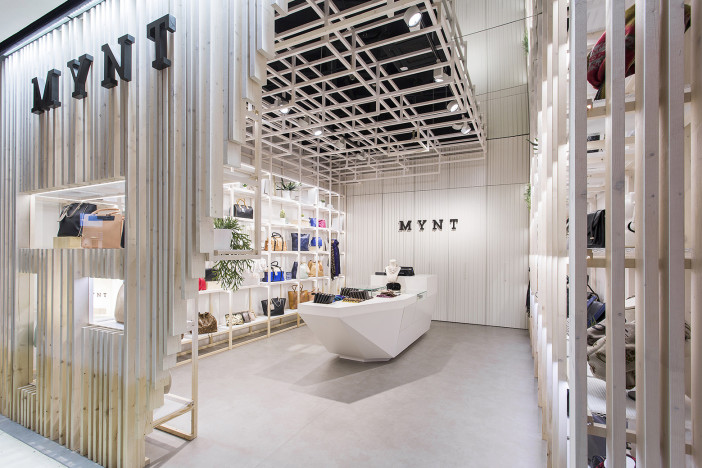 Conversely, the varied visual and ambient versatility of the décor stand attributed to the composition of different elements. In fact, the façade directs the eye to the interiors, but in an intriguing and gradual motion, where the double glazed pane allows customers to view the displayed products, from the exteriors as well as the interiors. At the rear end, an office room and store stand reserved for the staff and storage purposes.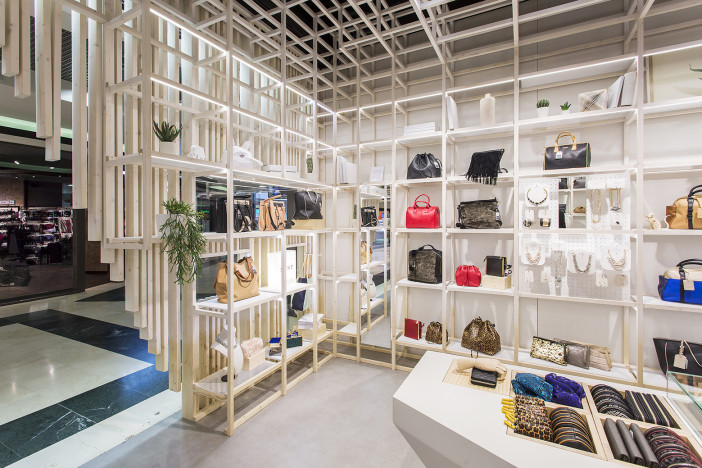 In essence, the materials employed in the store remain predominantly left in its natural state, to give a raw and rustic look to the décor. Reinforced slabs, wood, and concrete floor, remain ingeniously layered to create a mélange of contrasting natural textures. Overall, the interior design ideas and concept focus on weaving together different materials, textures and techniques in order to maximize the store's visibility and appeal.
Photos By: Xavi Torrent