A "Minimalistic design" based on daylight and landscape as the key design ideas and elements, the Findlay Residence in North Vancouver by Splyce design is a paradise retreat. Built for a family, that enjoys nature talks, the residence speaks volumes about clarity in functional and spatial design. The architect has intrinsically brought about the play of light and nature around a residence in the most harmonious way.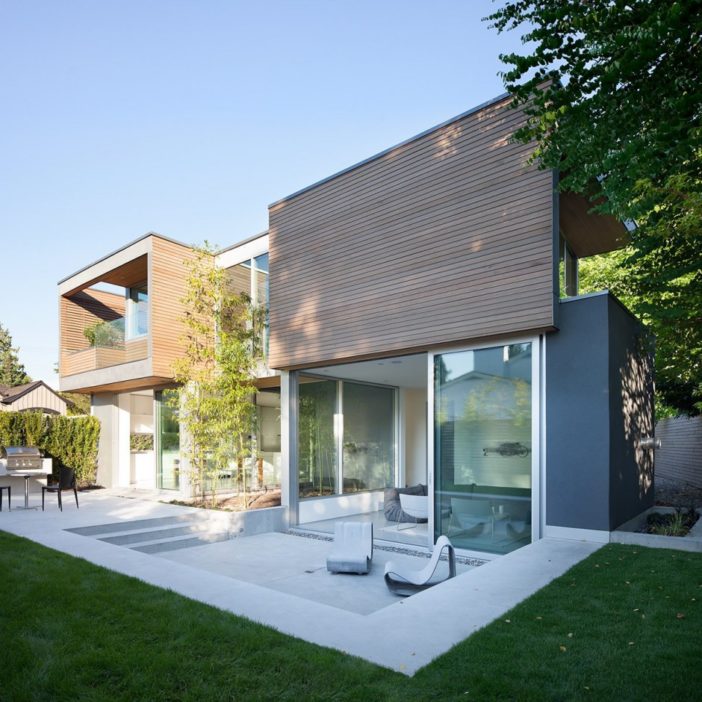 The design criterion was to combine living spaces around a central void that acts as the core of the residence. With bamboo screens and insulated glazing that separates the void; the two-storey residence has been designed with effective space optimization. Considering the flow of movement, the formal living spaces, where the family dines and spends time together is designed around a well landscaped bamboo garden. It is essential to the design that the landscape merges with the living spaces so as to disintegrate the barrier between the exterior and interior. The site being, irregular in shape offered design constraints that had to be clearly addressed in terms of the elevation façade that overlooks the street and the vegetation cover. With concrete walls and bamboo shutters, privacy of residence is maintained from the hustling street while the east facade overlooking the vegetation is treated with glazed windows.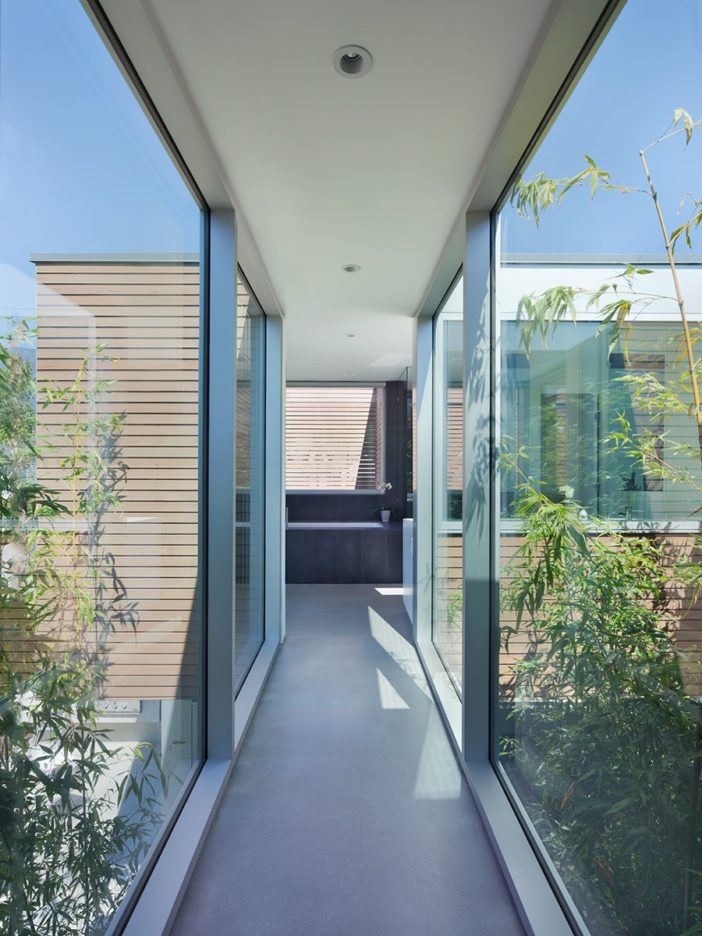 A well-approached design process is seen in the overall spatial context of the residence and is visually depicted by the use of concrete, bamboo, wood and glass. The residence is all about being close to nature within a concrete shell that expands the dynamics of building science and human settlements. A touch of nature portrayed by a designer's mind is what, makes the Findlay residence a home that out bounds boundaries.
Photos By :- Ivan Hunter Photography