Projects in the forests have something unique to look for, and this project is one of the many fashionable designs around the globe. Designed by renowned PAD studio, which is a well-known architectural firm in Britain, the New Forest House is located in the scenic New Forest National Park in England. The entire design of the house relies on very nature friendly and sustainable technologies and materials, ensuring the surroundings are maintained well.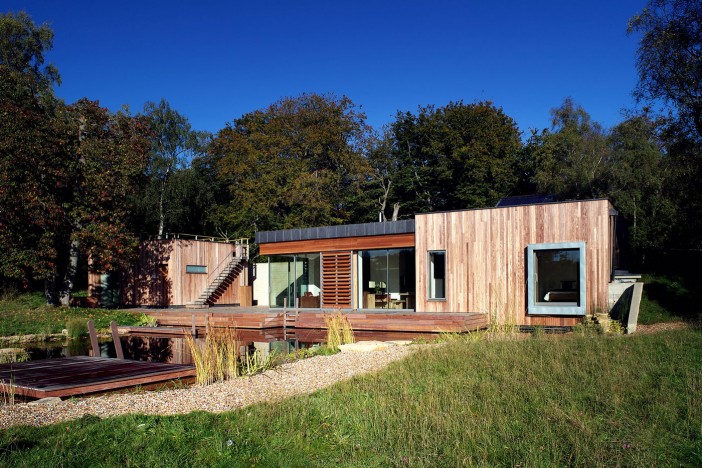 The design studio has completed the house on an 18.5 acre plot and the main architecture of the house has been designed with an aim of increasing the sunlight in the interiors. All possible technologies of the renewable sector have been used for bringing the best heating facilities. The materials in the construction are sourced locally and are sustainable to the best possible extent.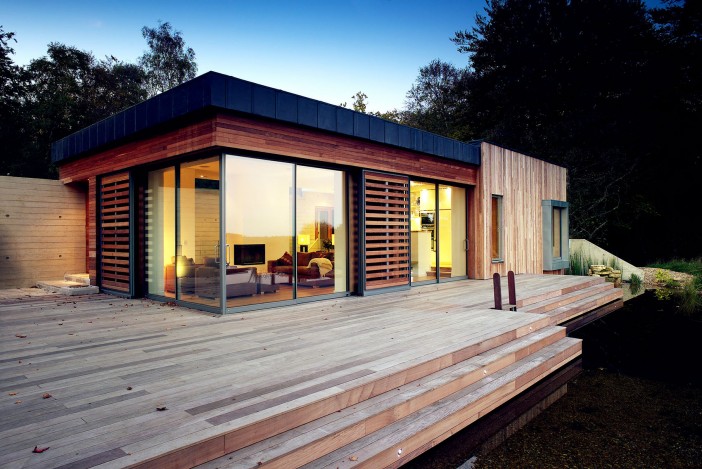 Most of the exteriors have been completed in wood and timber, while the large extended windows of glass are perfect choices for natural lighting. The façade has a little water area, which is quite perfect for the environment around. The vegetation around has not been damaged by any means during the construction. The interiors, though not much information available, also relies on ecological material and designs, ensuring this is a home for inspiration. The lighting and setting of furniture is perfect and each rooms gets ample natural lighting through the glass doors.

Taking of the best sustainable designs, this is a home that stands out for location and technologies. The design studio has worked hard on creating a podium for the outer portion, ensuring there is ample space to relax around.
Photos courtesy of PAD studio