Designed by David Vandervort Architects, the NEXTHouse is a beautiful home located in Seattle, Washington. With an area of 2,700 square foot living space, the house features three bedrooms with two and half bathrooms and garage and some great kitchen interior design ideas.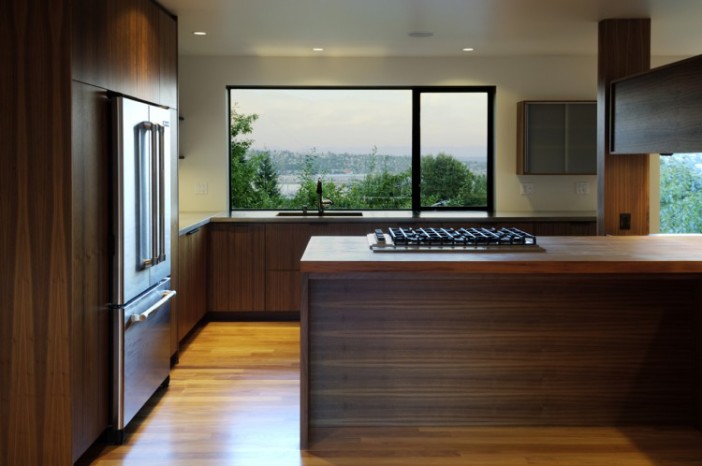 The exteriors: The entire NEXTHouse project has been completed with sustainable building techniques that are environment friendly by all ways. The plot area of the house is 5,500 square feet and has been used to the best possible extent to ensure the best of views. The house was designed by deconstructing the old construction, and for that, most of the framing materials have been reused.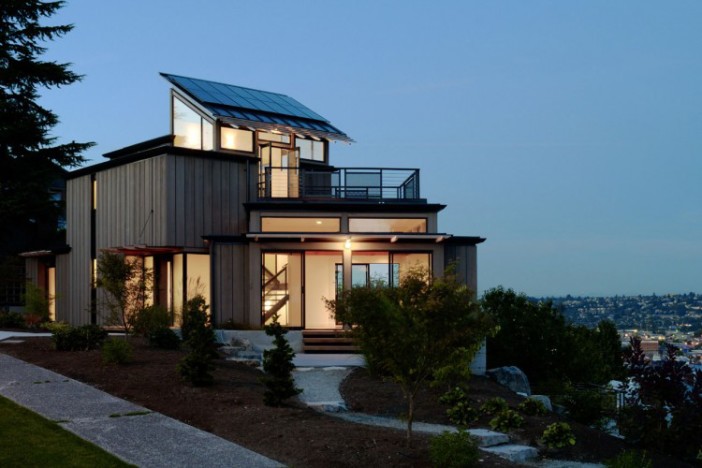 There is also an onsite waste recycling program within the project, and the eco-roofs of the house ensure water is used by all levels.  Other energy conservation systems include natural stack ventilation, polyurethane foam insulation and clerestory windows for enhancing daylight. Among the materials that have been used feature fly-ash concrete, FSC certified framing with resused wood, and post-consumer waste products for countertops.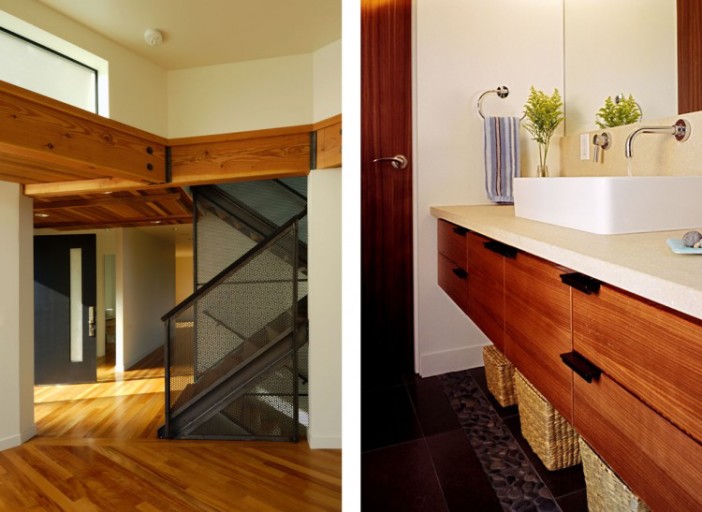 The interiors: Inside the house, most of the work is in reused and recycled wood, bringing the green and sustainable effect to every corner. An open style wooden staircase with metal railings and wooden steps connect the entire house. While the walls are plastered in white, the flooring for all the rooms has been completed in recycled wood. The rest of the house has been designed with wood, and the large windows, including at the kitchen, enhance the lighting and ventilation. Wicker baskets have been used in the decoration-ideas for some areas like bathroom for having green storage options.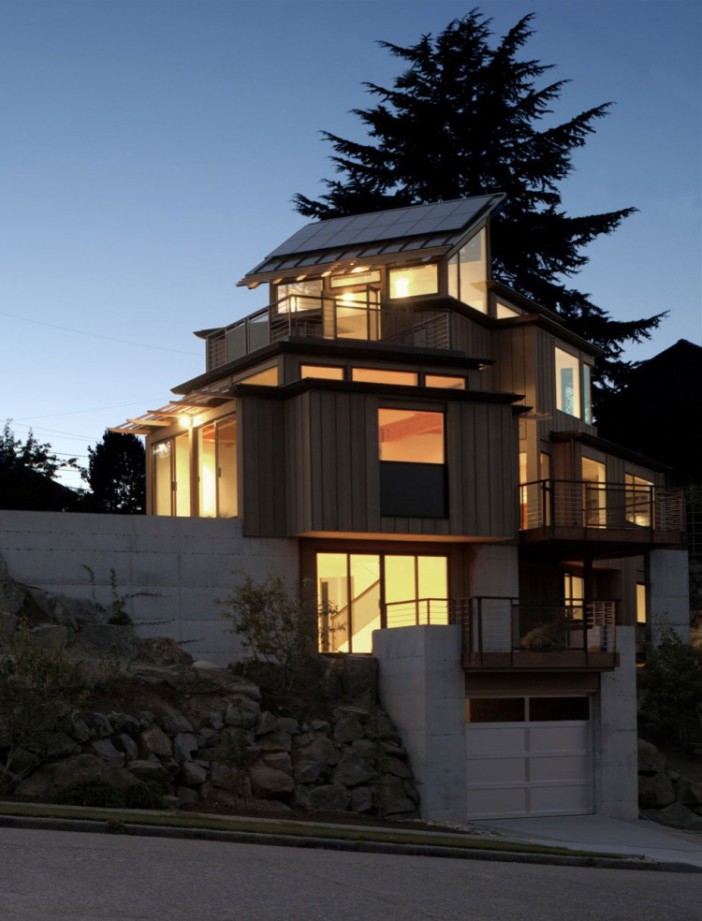 Furniture and lighting: Apart from using LED lights for the house, several other designs of lights have been used as mounted from the walls and ceilings. Information on furniture is not available in detail.
Photos by : David Vandervort Architects