Thailand based Ngamwongwan House, conceived and constructed by Junsekino Architect and Design, epitomizes the incorporation of brick, which is a basic construction material. The comprehension of this building material, led to the initiation of this project. Minimalist adornment and a humble yet, unforgettable impression stands achieved by the design ideas and concept.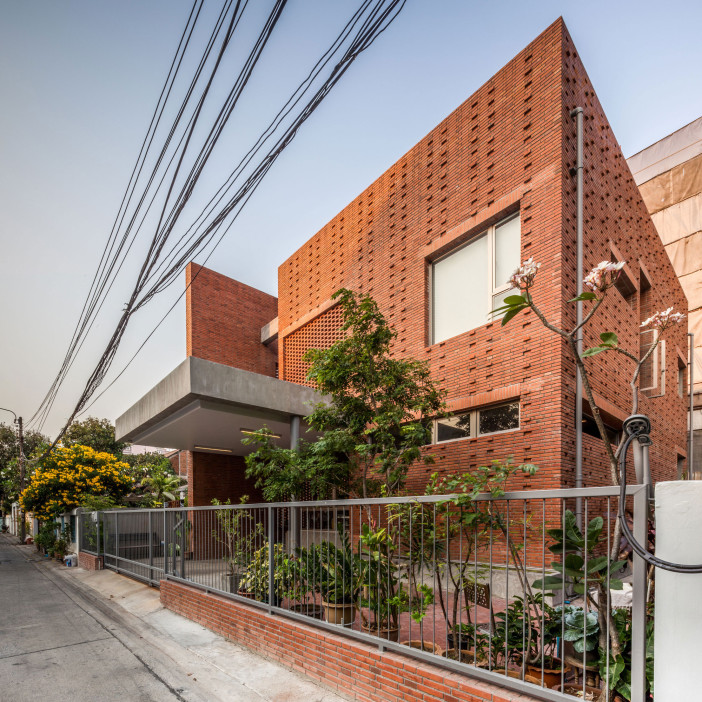 Interestingly, the architects strived to attain an opulent antique look upon completion of construction. This abode stupendously responds to the needs and demands of the inhabitants, who spend a majority of their time with one another.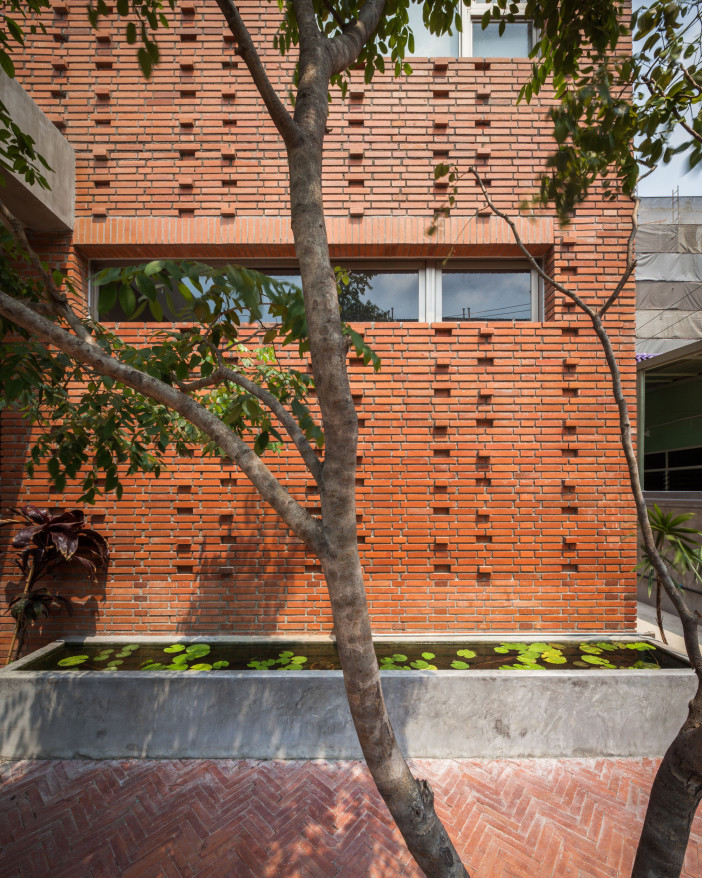 Subsequently, two layer brick walls of 30 cm each stands constructed with adequate space for insulation in between. Again, insulation remains facilitated efficiently, as the heat does not penetrate through the second bricklayer of the walls. In addition, the soil layered into the structure possesses the remarkable quality of heating up and cooling down in an incredibly swift and straightforward manner.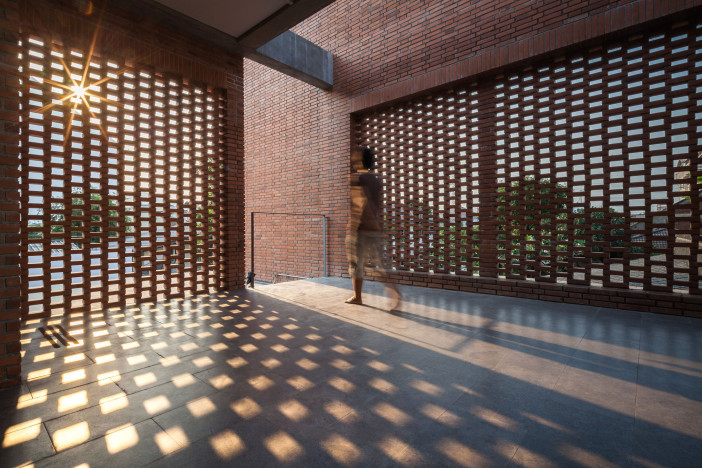 In addition to the thickness and spacing between the two walls, the two storey Thai abode also features three bedrooms with a multipurpose space on the first level. Consequently, this multipurpose space stands as the venue for quality time with the entire family.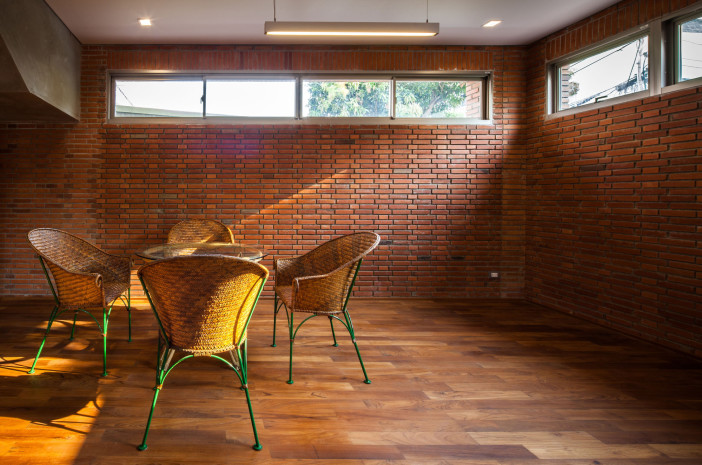 A prominent design feature stands incorporated in the form of the central courtyard, which receives shade from the primary structure. Additionally, the inner glass walls, which feature in the central courtyard, facilitate enhanced flow of air. Visual connection points, which illuminate the interiors with natural light stands provided in the form of windows of varying types and sizes. In addition to brick and glass, wood flooring is a dominant feature of the design aspect.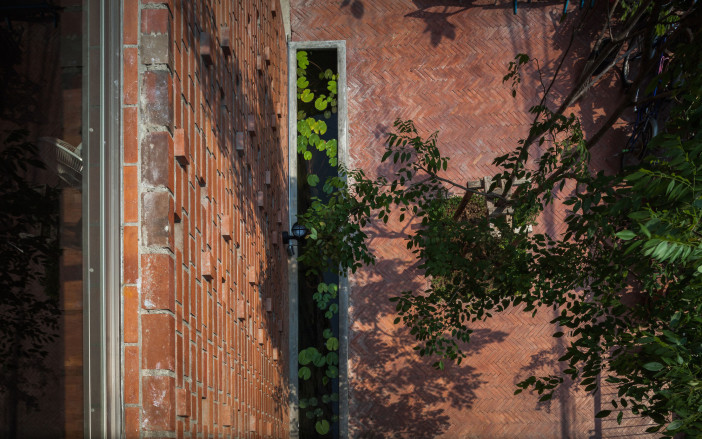 Overall, the architectural design and procedure follow a single process architectural approach, which eliminates the need of embellishment. The architectural style is humble yet lavish and adapts to an antiquated community, which possesses its own disparity yet remains free from incongruity.
Photos By : Spaceshift Studio