Contemporary and vernacular with Sri Lankan and Western influences, the Nisala Villa, which is a Kandy based project, stands accomplished by Nath Rankothge & Associates and offers stunning interior design ideas. This villa certainly epitomizes the rich cultural and architectural heritage of this UNESCO world heritage city.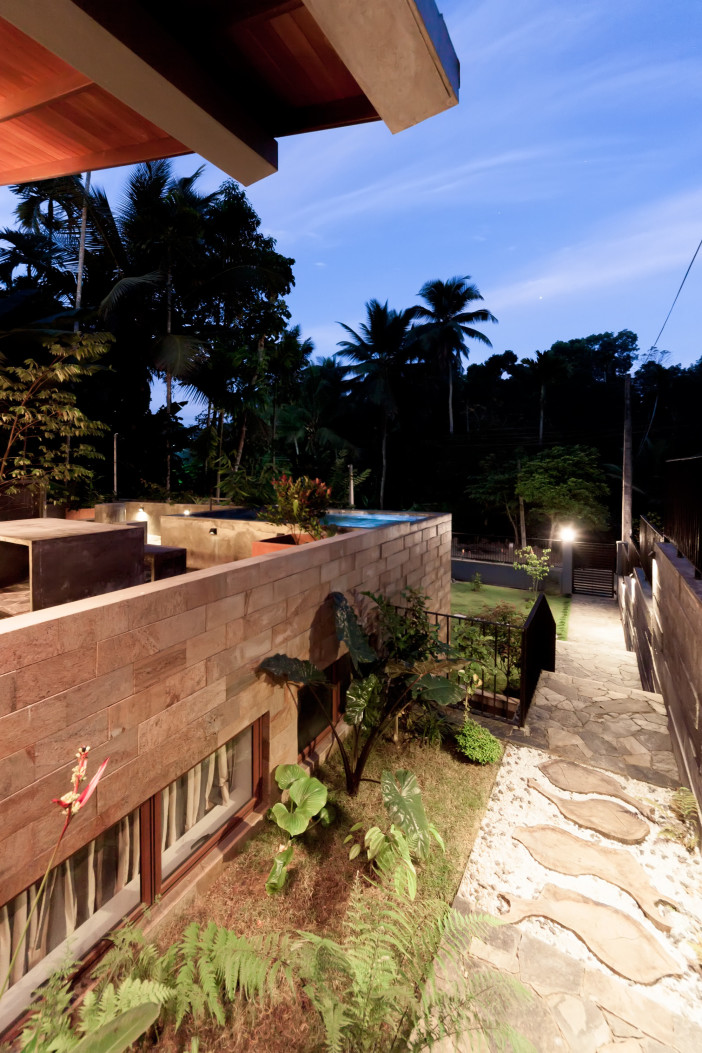 Interestingly enough, this villa draws inspiration from the up-country living and glorious ancient Sri Lankan kingdoms and stands as the embodiment of abstraction and simplicity. Even more, the Vernacular building materials procured locally and combined with traditional architectural style encompass the overall design of the villa, which stands majestically nestled amidst greenery.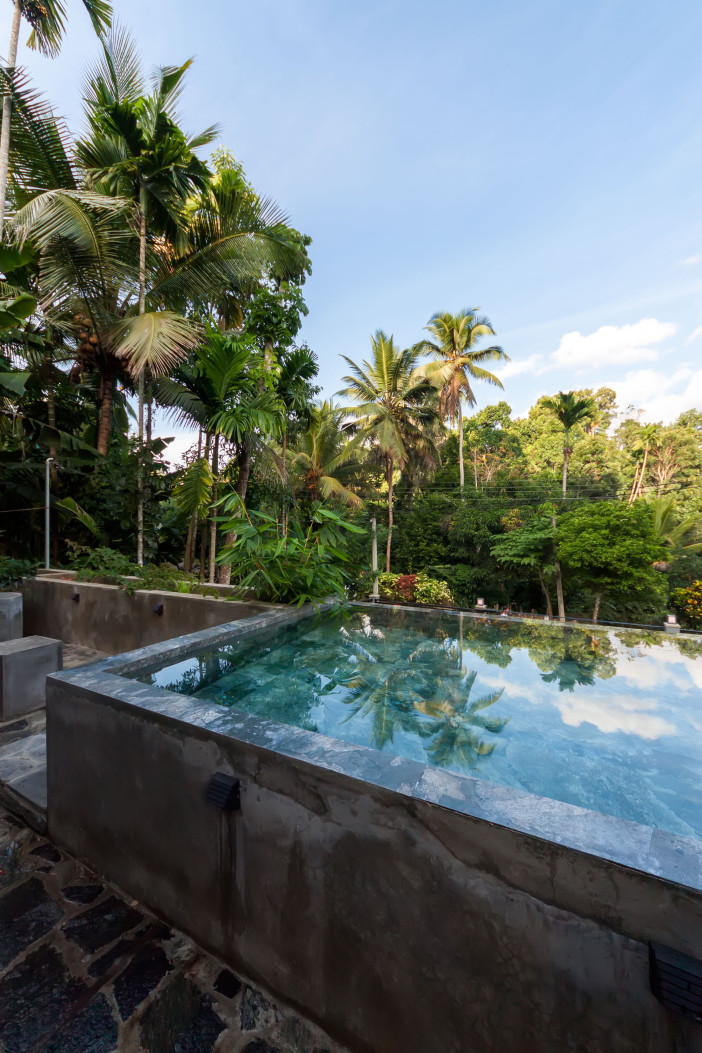 The large platforms remain unified by exquisite timber roofs, which mould according to the living spaces. Alternatively, the environmental lighting effects, drastic spatial variations and a balance between indoor and outdoor conditions stand balanced by gardens, platforms, and skylights installed in the soaring roofs. Quite amazingly, the villa stands as a single entity whilst being fragmented and tectonic.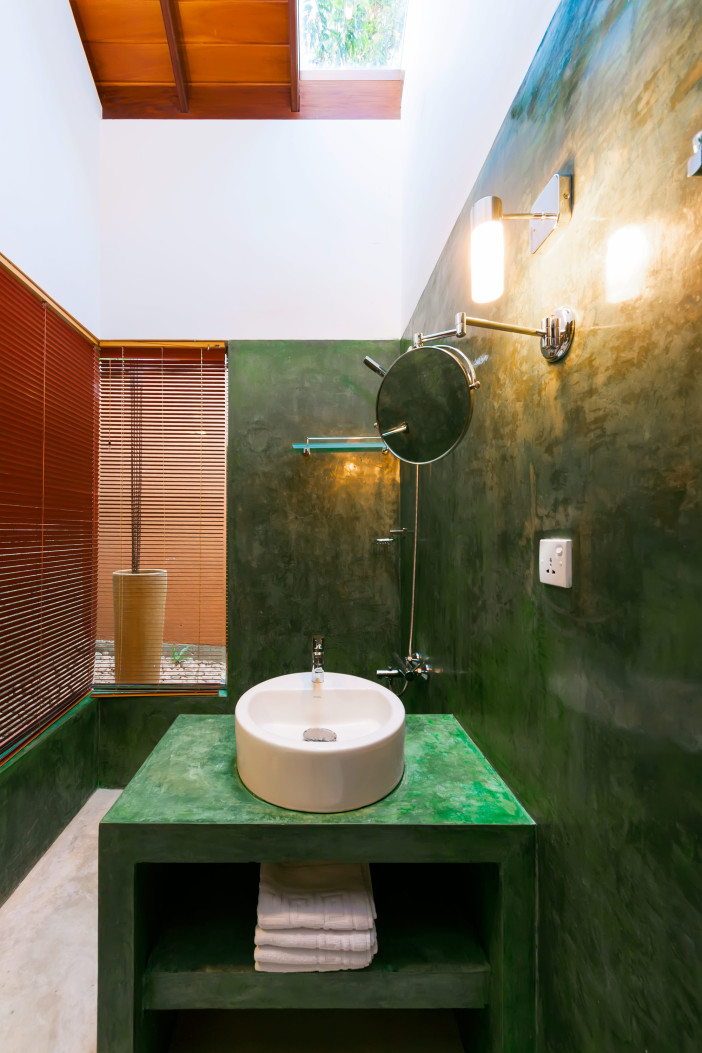 Contemporary pieces of furniture, custom made by Nath Rankothge, stand complemented with colonial handcrafted and antique pieces, which lend brilliant comfort and aesthetic appeal to the interiors. Additionally, the architects employed only economically, environmentally and socially sustainable approaches for designing, construction, and other operations.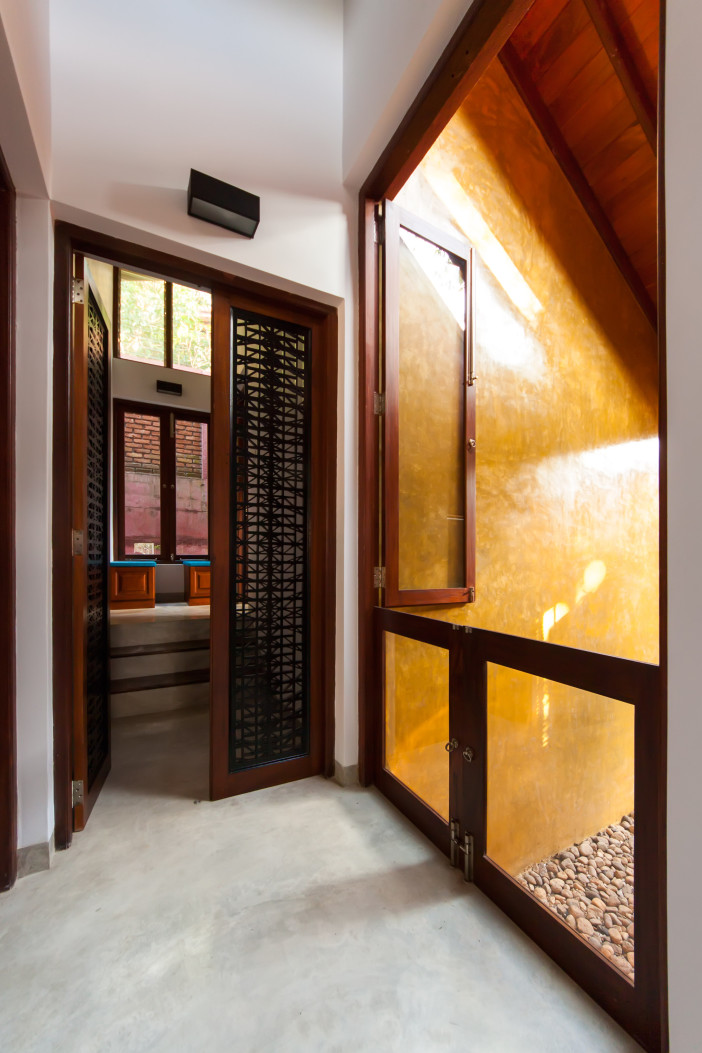 As a result, energy efficiency remains enhanced by employing solar electricity, and hot water. Natural lights making their way in through clear glass elevations, skylights and high windows illuminate the interiors. Direct penetration of sunlight remains prevented through the low eaves. Cross ventilation functionalities, high ceilings, intimate gardens and ground level living eliminate the need for air conditioning, further reducing the need for energy consumption.
The architects also prioritized up-country living, sustainability, and versatility within a single entity. Design elements incorporated into the structure enhance functionalities while adding to the luxury and comfort quotient. At this site, a relationship with natural landscapes remains sustained owing to the intimate gardens and surrounding greenery.
Photos By: Ajantha Ranaweera