The North Beach Residence is a beautiful coastal project that seems more like a retreat. Spreading on an area of 2,070 square feet, the house is located in Orcas Island, Washington and has been completed by renowned design studio of Seattle- Heliotrope Architects. The project was such a success that the studio has received an award for the same.
The exteriors: The main aspect of the design was to create a summer home that is easy to maintain and doesn't cause any damage to the views, land and environment around. Keeping the house between the meadow and the beach, the design studio has ensured that both areas are opened to the residents using walls of glass. With commendable use of steel tube columns with wood shear-wall, the house has a bold form that is likeable. To avoid excavation, a special matt-slab has been used. The house has been more sustainable with a vegetated roof that filters the rainwater to be used for the toilets and the garden irrigation.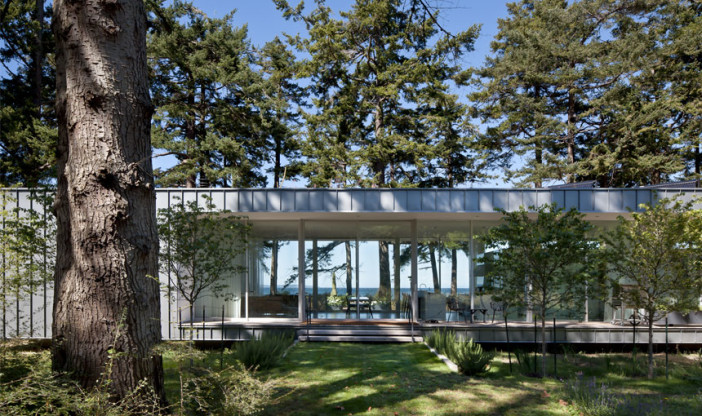 The interiors: The beautiful house has some open decks in wood in the open for dining, while the rooms are designed in wooden feel flooring. Large floor to ceiling glass walls with metal beams open the views from all sides, and the walls inside are plastered in white. Large and light white curtains, paintings, a special created book area in the living room, and high end polished marble make the house feel like a true retreat for the summer.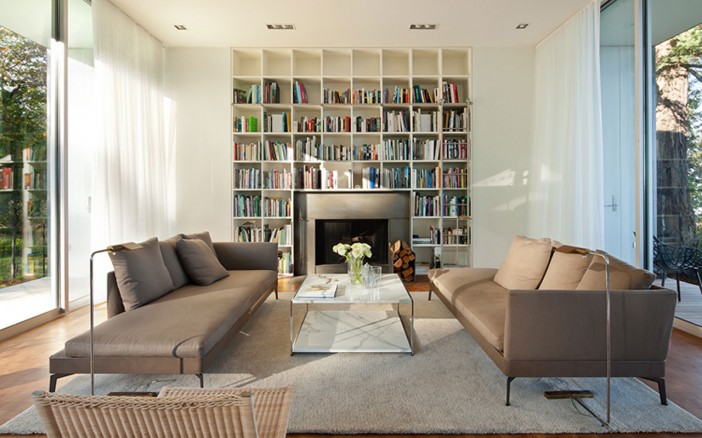 Furniture and lighting: Contemporary furniture designs in the straight lines have been used all around the house, and the lighting is all about ceiling lights of bulbs and LEDS. Lamps and pendant lights are used more for practical reasons.