The O House project is located in the stunning location of Vierwaldstättersee, Switzerland and is one of the most beautiful houses one can come across. Designed by Philippe Stuebi Architekten, based out of Zurich, in collaboration with Eberhard Tröger, the house spreads on two levels.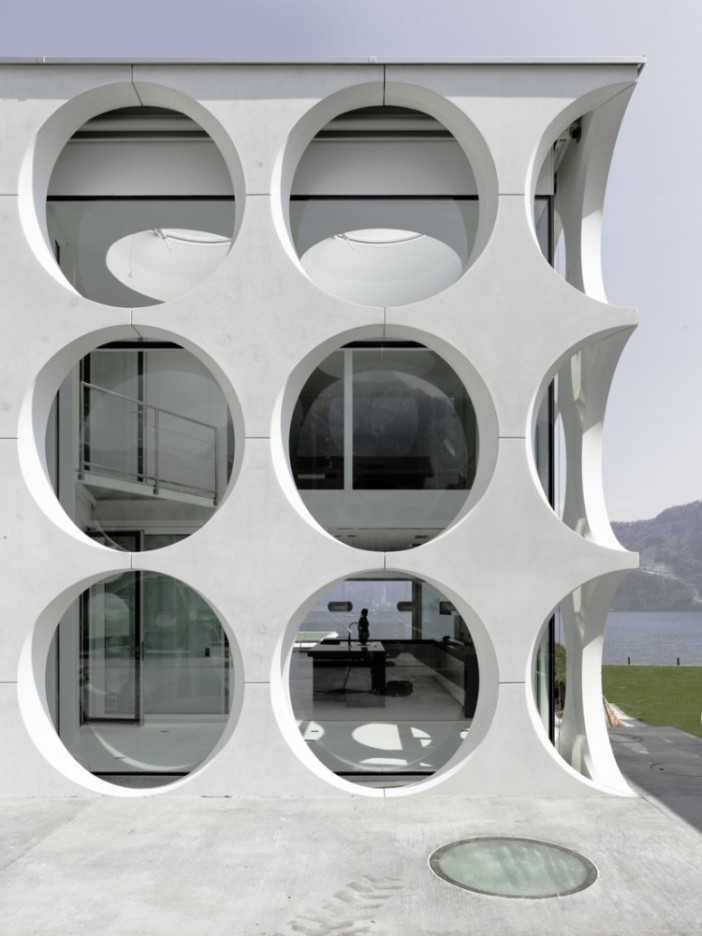 The exteriors: Making the most of the stunning locales, the house has very ornamental facades on the lake side, as well as, on the front. The white concrete structure with circular openings offers glimpses of the two-level orangery that contains some exotic plants. With one of the openings at the ground level, one can reach the upper level and the lounge. On the lake side has some outstanding mountain views and shows the terrace made of round glass bricks. Around the basement, one can reach the large fitness area where there is a 25 meter pool that removes the differences between interiors and exteriors by being in between on a terrazzo plate.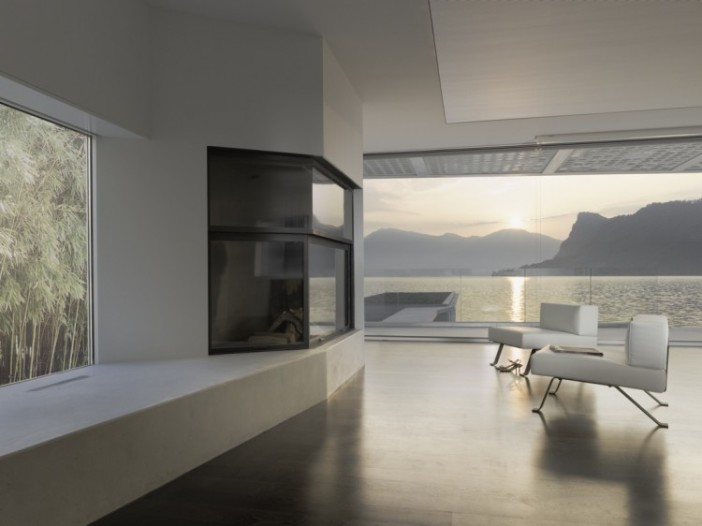 The interiors: The lavish interiors are extremely beautiful with white themed ideas used all over – a source of inspiration of some great interior design ideas. A concrete staircase with stunning glass railings connects the levels of the house, while the rest of the house features plastered walls. The flooring is either in wood or in concrete, while the glass walls from the ceiling to floor of the house in bedrooms open to exotic locales. The round circular structure has been used all throughout the house even in small sizes.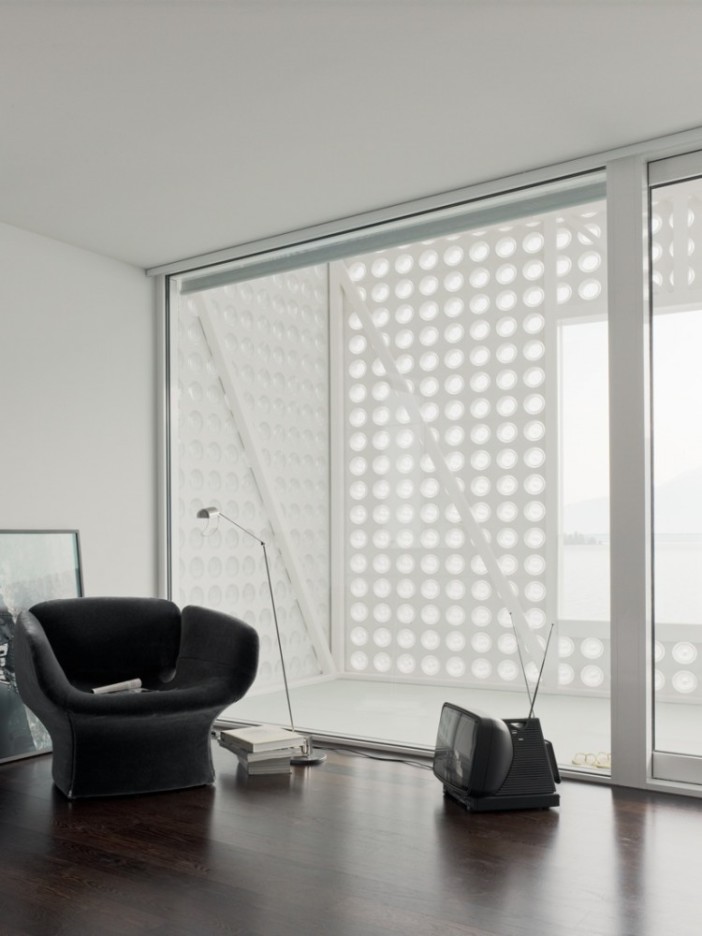 Furniture and lighting: The furniture choices are ultra-modern and sleek with straight lines and other detailed structures. For the lighting, expensive pendant lights with LED lights adorn the rooms of the house and glorify the beauty of the white themed interiors.
A stunning home indeed!
Photos by: Dominique Marc Wehrli