Design ideas
Located at a posh address in Beverly Hills, California, USA, Oakpass Residence has been done and completed by known design studio, Heusch Architecture. The house has been conceived as a modern residence with amazing design ideas and features that come along.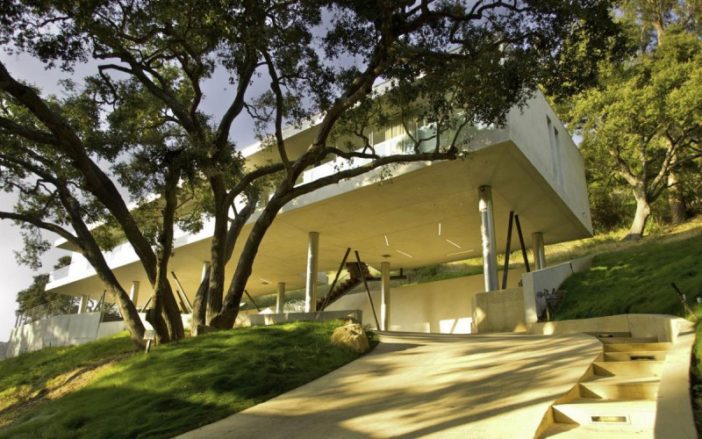 The house is designed with 10 narrow columns, which is quite a surprising element. Looking like a box that consists of floor to ceiling glass, the house is unique in more ways than one, apart from the fact that it is 12ft above the ground. The design of the house gets away with the need for a tall wall, which is otherwise compulsory for such homes along the hill side. The construction design also works amazingly for the fact that the natural site can be enjoyed with plenty of oak trees around.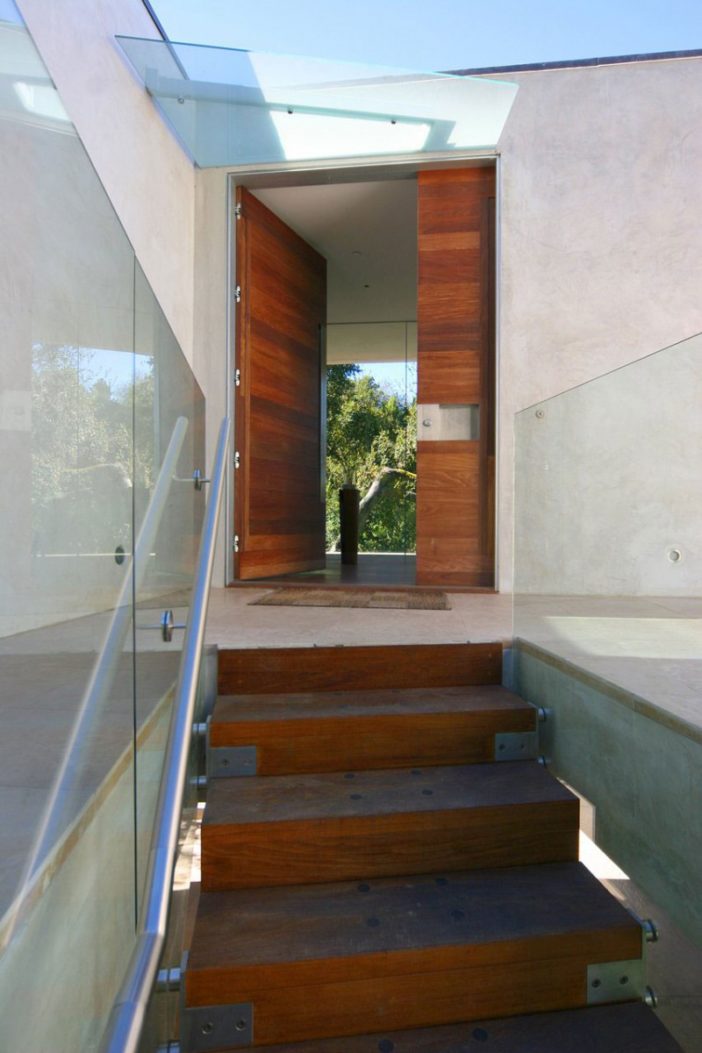 Thanks to the use of floor to ceiling glass in a frameless manner, the house seems to merge with the exteriors with ease, allowing plenty of light inside. From the inside of the house to the outside, there is an excellent continuity of materials, which works in creating a balanced theme. Among the various things used in the interiors, the house boasts of Portuguese limestone, Brazilian walnut floors and Spanish marble. The walls for most of the rooms have been designed in white in an attempt to blend with the unique walnut flooring.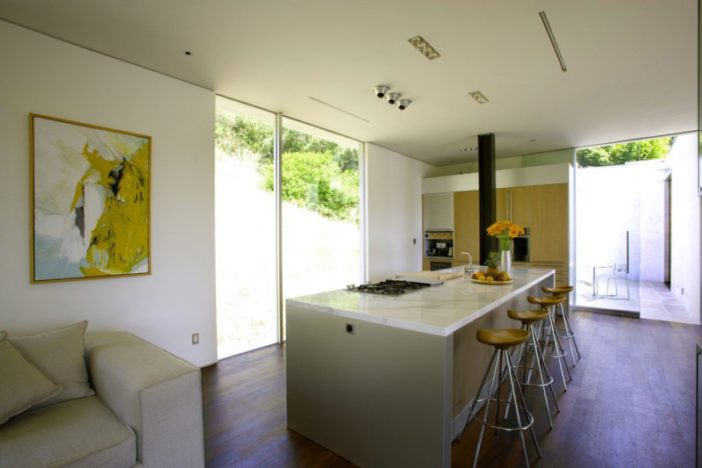 Most of the furniture and cabinets of the interiors have been custom designed for the needs of the home and blend well with the white walls and wooden flooring. For the lighting choices, the house boasts of lights mounted on the walls and ceilings coupled with LEDs and designer lights as needed.
Photos by :- Frederico Zignani