The stunningly conceptualized Oberen Berg House, offering awesome exterior and interior design ideas, is located in the beautiful city of Stuttgart in Germany. The house was completed in 2007 by Alexander Brenner Architects with attention to the needs of the owners.
The exteriors: The beauty of the construction of the house comes from a combination of white cubes, each of which can be considered as an individual structure. However, the design is such unique that when you check from a distance, all the individual structures seem to be unified as one. Designed with floor-to-ceiling glazing that opens up to the garden, where one can check the pool on the front and the valley on the opposite side. The house is blended in the adjacent natural landscape, but by no way is the privacy of the owners is hampered. The house also boasts of roof based large-surface solar system and geothermal heat pump for better use of energy use.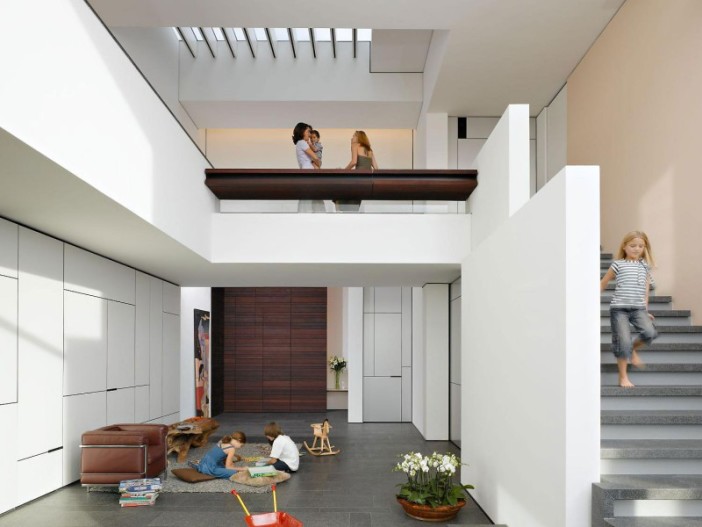 The interiors: The Oberen Berg House has interiors that are connected with the nature with amazing open spaces that bring in ample light and sunlight in all corners of the house. The dark floors of the house assist extremely well in solar gains while the rest of the walls and interiors come with white theme. With the pool on the front and open decks, one can simply open the doors and glazing and have the most natural living experience.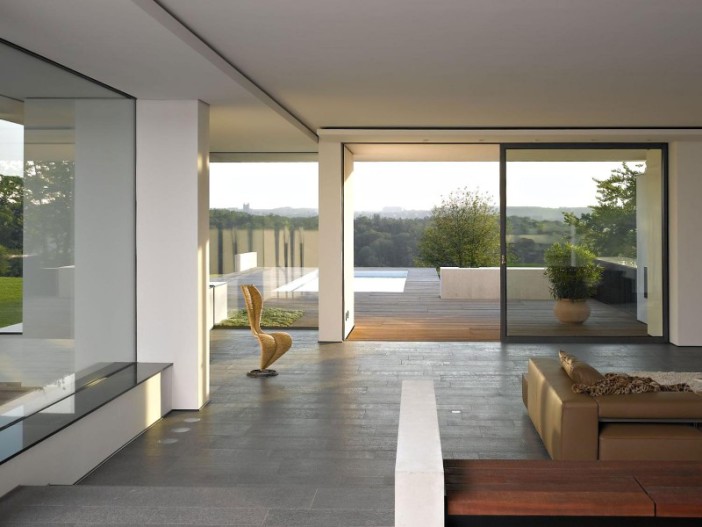 Furniture and Lighting: The furniture choices aren't very clear, but there are contemporary style designs with use of wooden dining areas in some places. As for the lighting, it is unique to find floor lights have been all throughout, right from the pool area to the interiors. Stylish and well thought indeed!
Photos by: Alexander Brenner Architects