Designed by as built, the Office for Architecture Studio and Coworking Space in Spain emotes as an innovative perception of a sheltered office cabin for creative design pursuits. Being a linear floor plan, the breakdown of spaces into various working zones enables the space to hold meetings, brainstorming sessions, addressing clients and presentations, along with the work area.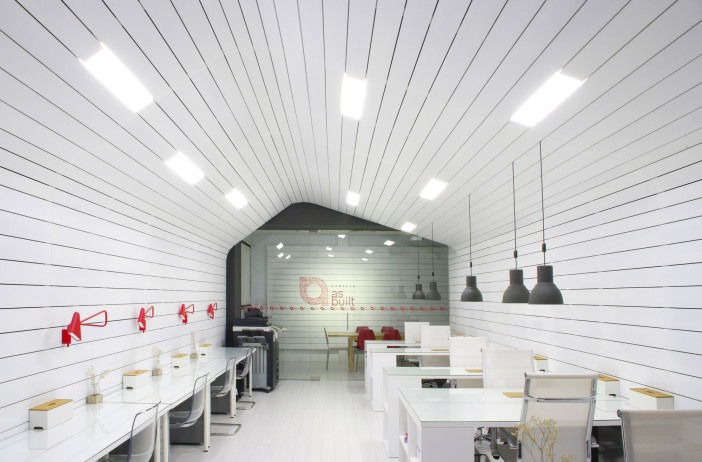 On the inside, a lounge with comfortable seating stands provided with a transparent glass membrane, which filters the views through the working stations. Painted in white and clad in dark grey tones, the interior décor provides a stately look with embedded LED lights and dimmers for the reception and working area.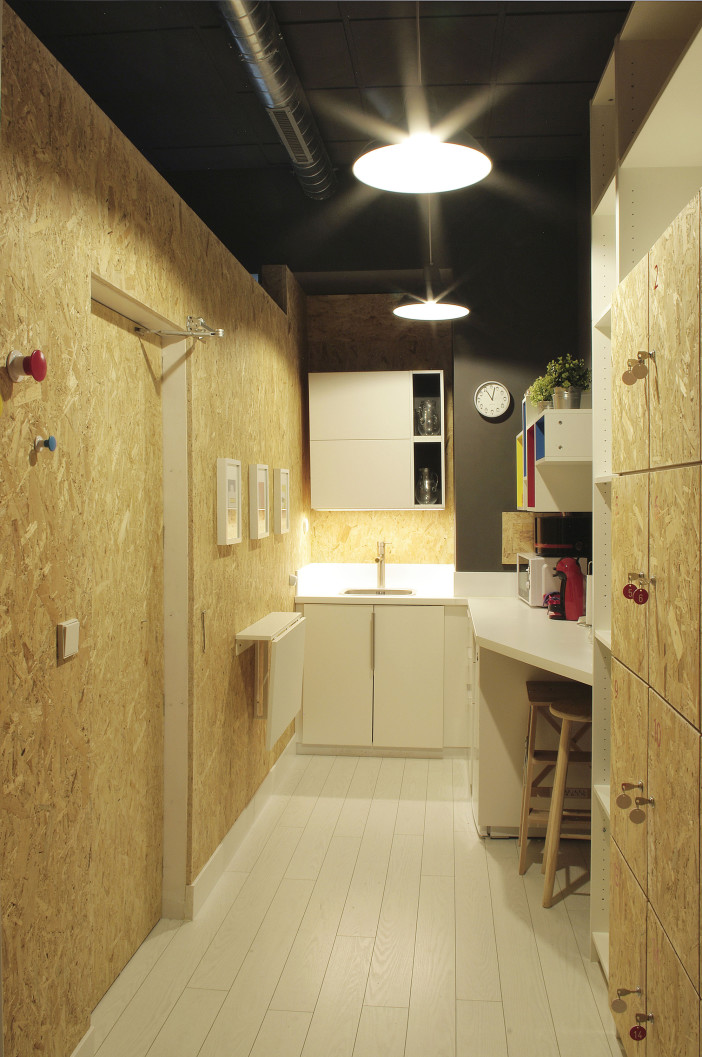 The cabin-like shelter for the structure stands hovered above the working zone, with its white lacquered tables and horizontal stripes, which accentuate the vertical planar surfaces with elegance. Likewise, the grey shade hanging luminaries over the worktables provide generous light, where natural daylight seems invisible inside the cabin.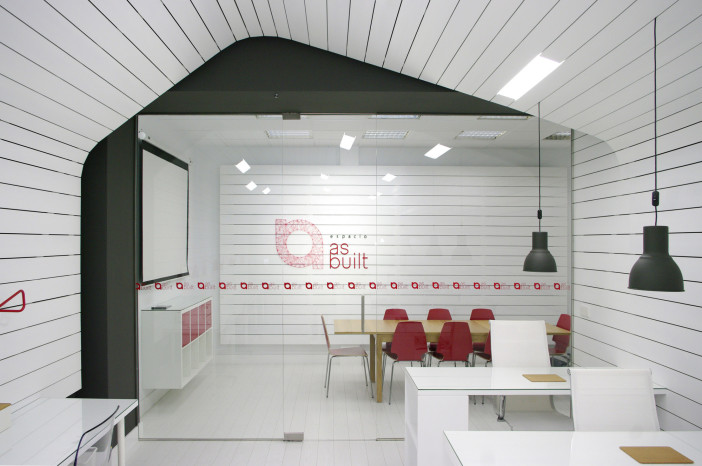 It is a simple looking space with clean interiors driven by a minimalist style statement, with white as the dominant colour palette for the cabin. The entrance lounge speaks of a swanky and glitz décor, with a styled carmine pink leather couch, and white lacquered tree shelf against a darkened black wall.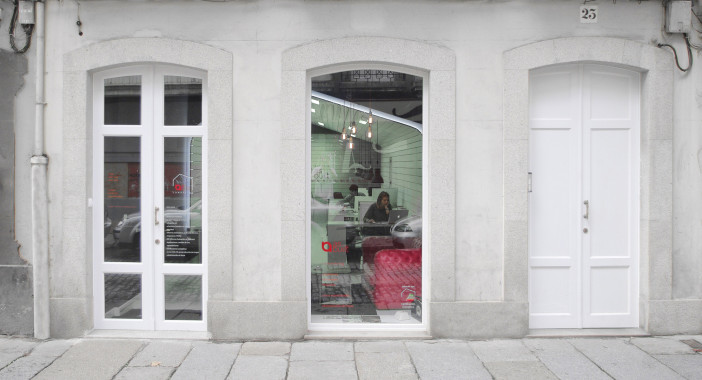 Interestingly, the use of black and white tones, to the décor, makes the small area look spacious in volume and plan. Moreover, the pitched gable ceiling gives a certain vertical dimension to the working zone, which looks uplifted in the form and appears spacious, as well. For this reason, fine detailing stands avoided, which would clutter the space. Minimalism with grey undertones and a punch of bright colours in a shorter measure make the space edge out with a vibrant energy that stirs creative minds. Overall, it is a very modern and elegantly designed office space with contrasting tones and creative workspaces presenting exceptional interior design ideas to the visitors.
Photos By: Moncho Rey