An old Breton barn, converted into an artist studio, is the project accomplished by Modal Architecture in Sizun, France. To meet an artist's needs, the architects designed a studio, which is cosy, luminous, and connected to the surrounding natural landscape. Essentially, the studio stands specifically designed to represent the artist's passion of drawing, art and engraving.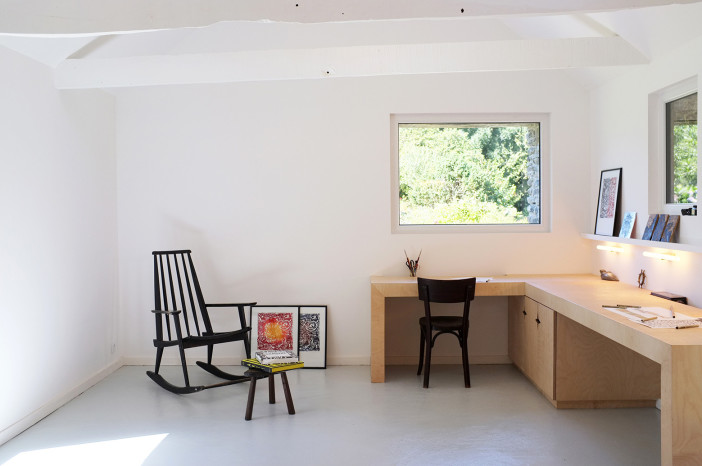 On a close note, the barn dates back to the 17th century and form a perfect site to employ an ingenious architectural approach for the artist's studio. Here, the interior designs resemble a traditional home, which stupendously defines the artist and his passions. Local architectural identity stands preserved on the exteriors in the form of schist stone façade walls, which stands retained by the architect.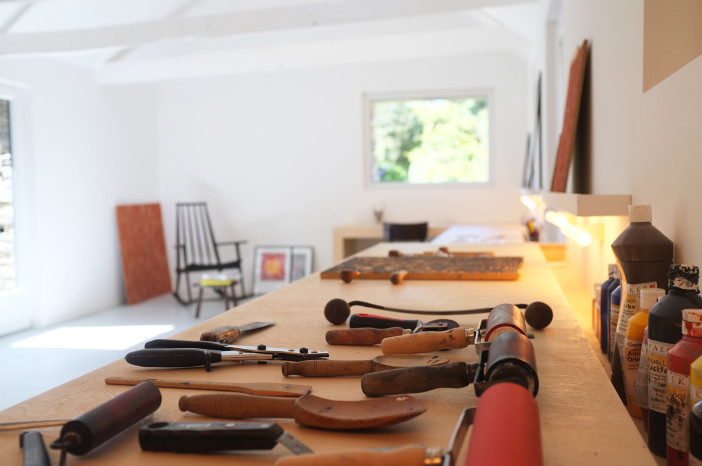 Consequently, to transform the barn into a studio, all of the barn's existing spatial layout, stands altered while a concrete floor stands laid out for the new studio. Besides them, warm and light hues of Birch plywood feature in several pieces of furniture, including work boards, bookshelves, and storage spaces.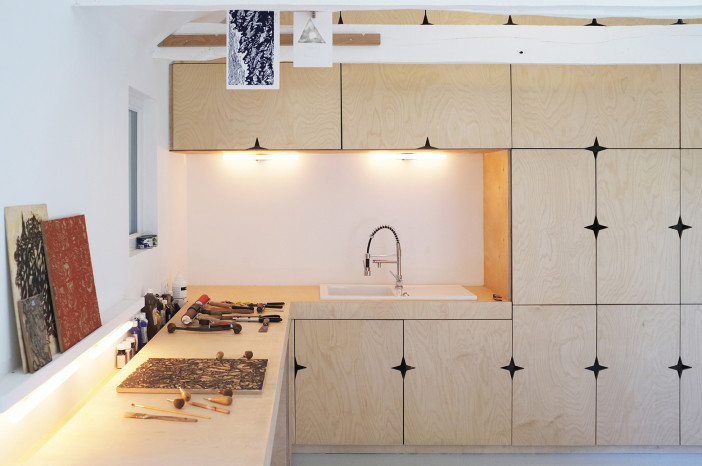 Similarly, on the interior, the installation of a large dazzling glass window illuminates and opens up the room to the exteriors. Additionally, the window frames and doors blend with the exterior stone façade, thus rendering a picturesque view to the elevation.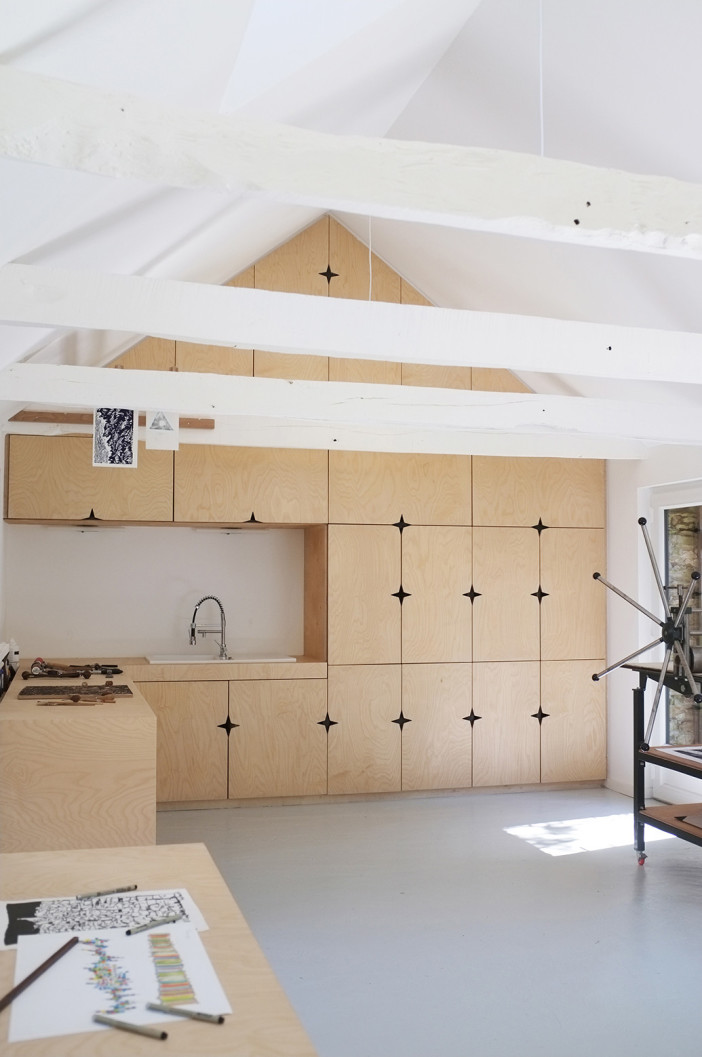 Likewise, on the interior front, the walls remain painted entirely in white to promote radiance and spaciousness. Moreover, the entry of day light and the vibrancy of a lush garden stand facilitated by the west-facing window, which subtly illuminates the interiors with natural sources of light.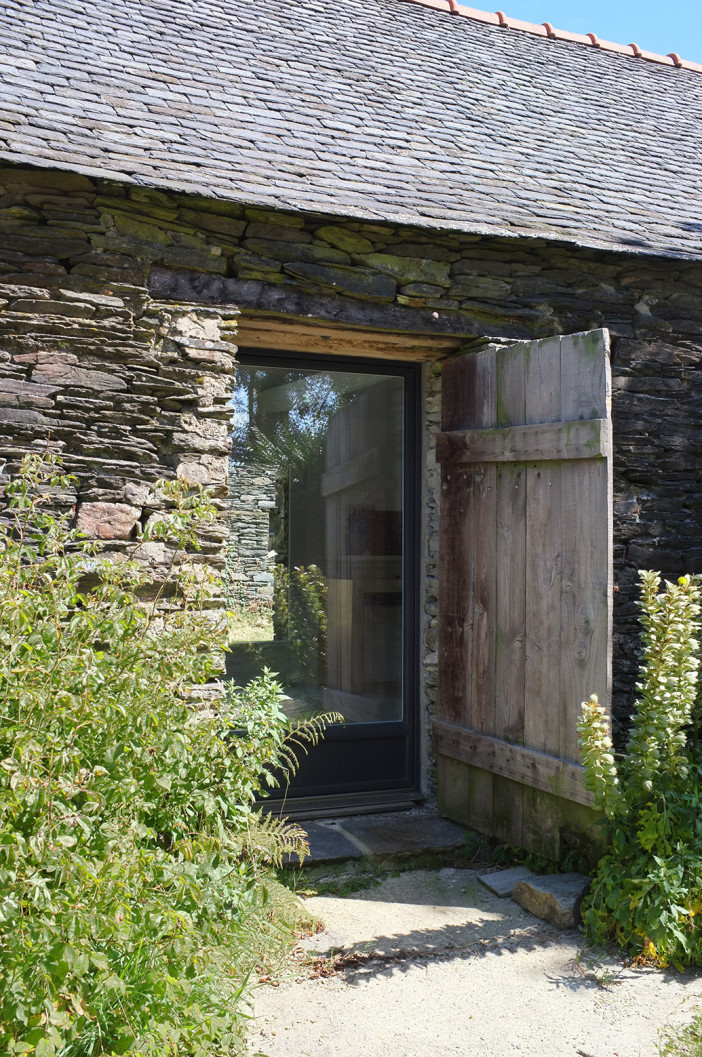 Overall, the design concept and architecture of this studio revolve around the artist, his passions, and his needs. The inclusion of bright and spacious interiors facilitates room for expression and inspiration while preserving the original stone façade and traditional architectural style through their design concept.
Photos By : Monique Bastos & Gwendal Hervé