This Open Air Sculpture House has been designed by a known Poland originated design studio Marek Rytych Architekt around Warsaw, Poland. This beautiful home spreads on an area of 4,300 square-feet and caters the needs of a modern home in a mix of styles and designs. Rather than having a separation for the exteriors and interiors, this is more of an extended home where a paved stoned way simply leads to the house.
Exteriors: Rather than using a single material for the entire construction, the design studio has worked on using materials in mix including titan-zinc sheet metals and concrete brick. This has further been combined with pine tree siding for a more stunning mix. The beautifully stretched green gardens match the suburb feeling of the location. Sliding glass windows and wall panels look superbly well done and allow sufficient light to come to the most corners.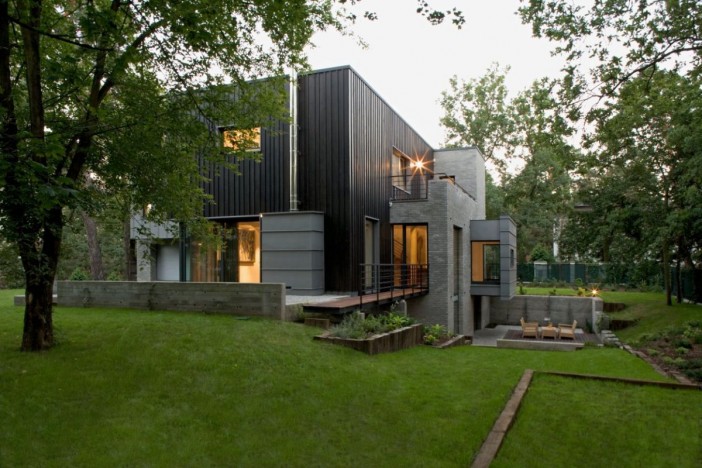 Interiors: Open Air Sculpture House has interiors that work perfectly as the exteriors. The wooden flooring in most rooms looks utterly stunning with the staircase deserving a special mention. The walls are essentially different in themes with some having concrete brick style designing, while others are more like a partition in white plastered style for a smooth appeal. In fact, the construction adds a lot of value to the visual flow of space.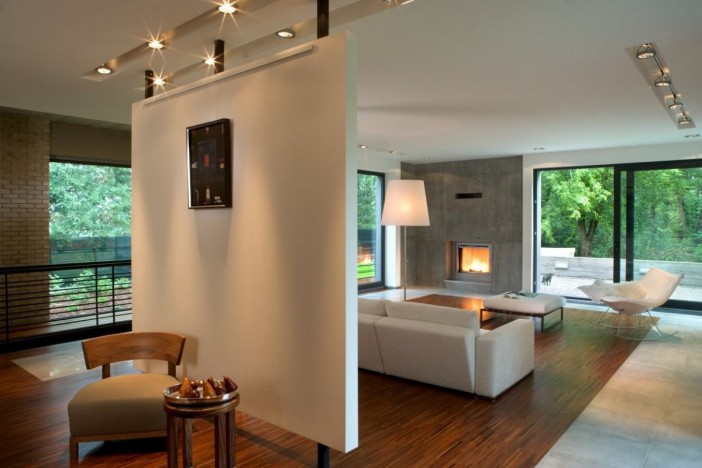 Furniture and lighting: Furniture for the house is mostly in the contemporary style but with elements of classic designing. The areas are extensively free from too many pieces that often look cluttering. For the lighting, there has been a cute mix of elements with series of lights used with LED ceiling lights and tremendously carefully chosen lamps and source lights.
Photos courtesy of Marek Rytych Architekt