As interesting as it may sound, the Orange House is a design in itself that has some amazing things in its favor. Designed by Yazgan Design Architecture, a known Turkish studio, the house is located in Ankara, Turkey and was completed in the year 2010.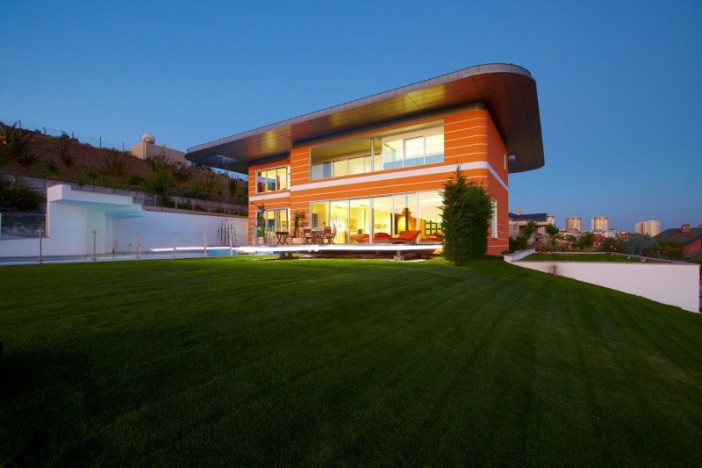 The exteriors: Located on a very steep site, the house has an area of 1050 square meter, and spreads on three different levels. Boasting of excellent views, the main construction and structure of the house have been completed in steel. The exteriors and interiors have a very similar feel to one another as the design studio wanted to have relationship between the spaces.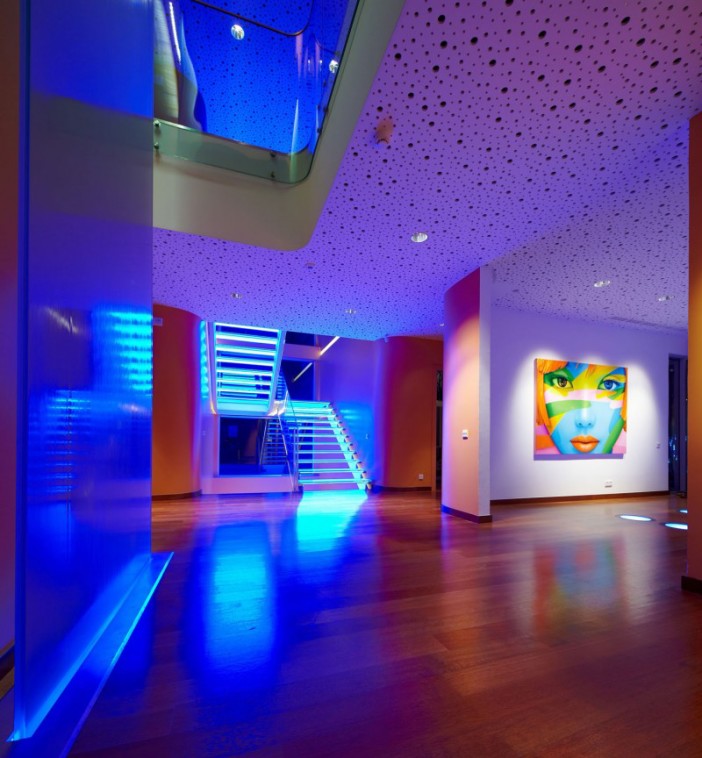 The interiors: The interiors of the house have been designed with double layers. For example, all the shafts, doors, pipes, wardrobes have been designed inside the surfaces of the layers. More than anything else, the rooms here glow by the night, bringing a rare design together that is easy to love and extremely fun to lounge around. Although orange is the main theme, there are other colors including blue and pink that are visible throughout the house. Apart from the colors, there are many paintings, mostly colorful ones, which are used all around the main living areas.
Furniture and lighting: If there's anything that one would like to borrow from this house, it's the lighting. Fun and full of shades, there's everything from the bright floor lights to more stunning railing and running lights that create a smooth and lovable balance. Check for the unique staircase of the house that looks striking with the lights. Although not much is available on the furniture choice, color plays a dominant role there, as well.
Photos by: Yunus Özkazanç, Kerem Yazgan