Hahn Design, popular South Korean design studio of Hahn Joh, has designed the P House in Jongno-gu, South Korea. Spreading on an area of 5,726 square foot, this is a home of beauty and modern living.
The exteriors: The house seems to be designed as a part of the environment, and hence exterior construction is mostly of wood and marble. With large wooden panels used in the design, this is a modern home with large balconies. There are numerous tall southeast-Asian trees and plants used within the boundaries for a green feel all around. The polished feel of the exterior materials gives the property a very rich and class finish.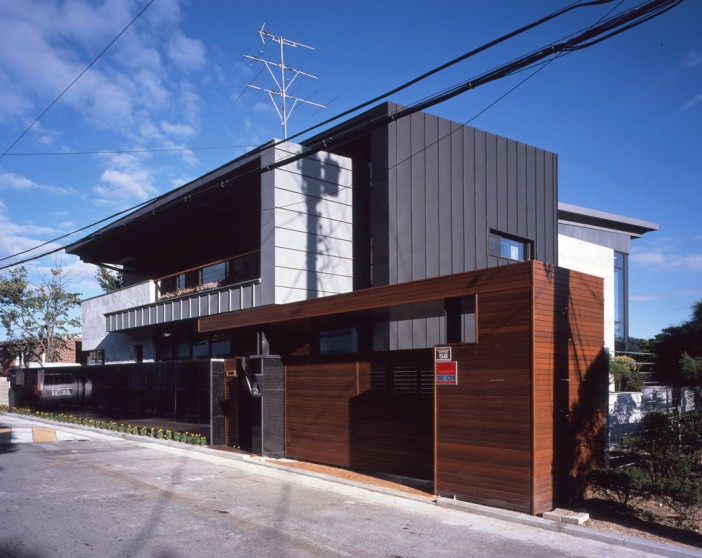 The interiors: Keeping in line with the exteriors, the interiors of the P House is also about style and contemporary elements. The flooring comes in glossy black flooring that complements the wooden work all around the house. The open staircase leading to the upper level is completely in wood with stainless steel railings. Portions of the ceiling have been designed in yellow for a boost of colors, while the upper level of the house has wooden/timber flooring in a dark finish for a cozy feeling. Large windows and glass panels across all rooms offer panoramic views of the area with essential lighting and airing.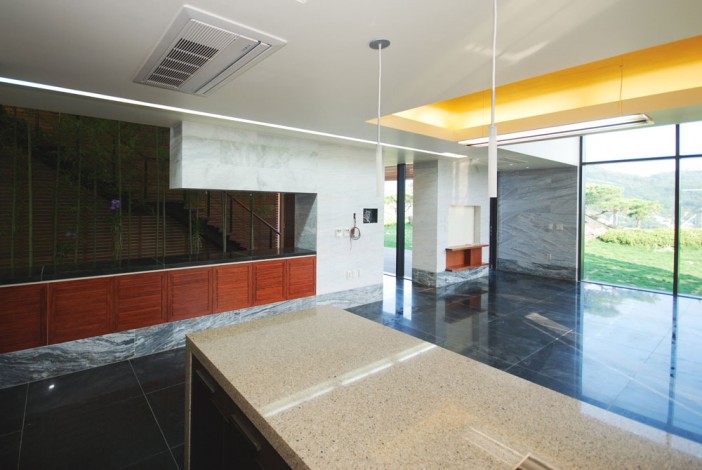 Furniture and Lighting: Not much is available for the furniture choices, but large cozy sofas in the modern sophisticated style have been used in the living room. The cabinets and other fixed fittings of the home are mostly in natural wood. The lighting is mostly ceiling and wall mounted with LED bulbs and tubes used for most of the rooms for adding more beauty with the yellow painted walls.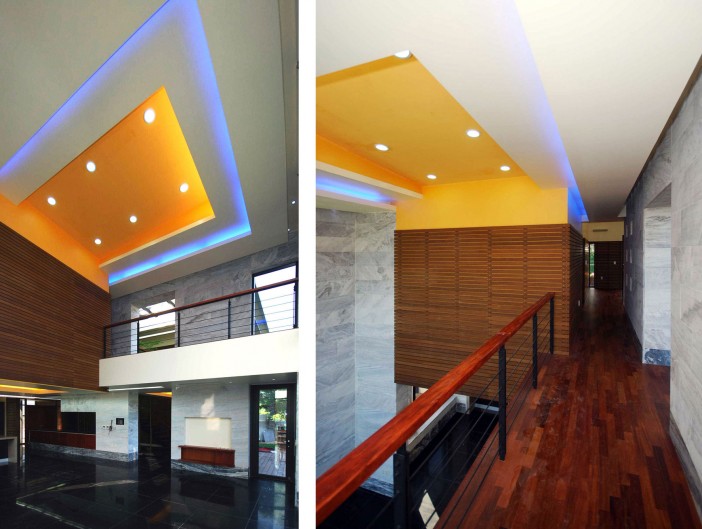 Photos by: HAHN Design, Jeoseong E