Radical and contemporary, the design of PANO, a 3-storyed residence on the topmost floor of an apartment in Bangkok, by Ayutt and Associates Design, spells luxury and stateliness in style offering grand interior design ideas. As a signature design, the residence emancipates the freedom of being alive, whilst co-existing amidst urban skyscrapers.

To illustrate this, the residence, collectively known as a 'penthouse', focuses on generating, out-of-door spaces that bring nature a step closer to the living rooms. On every level of the penthouse, open spaces seamlessly become a part of the décor. Additionally, each level pertains to facilitate the essential functional qualities based on the needs of the family.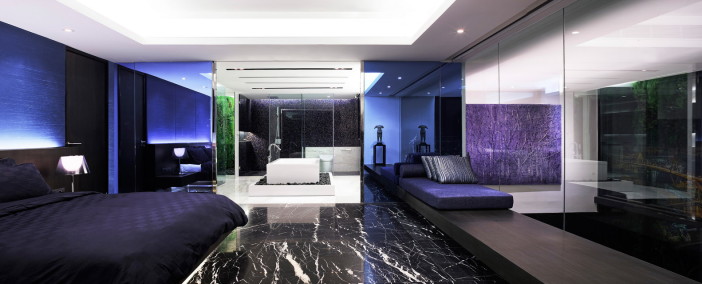 Accordingly, the entertainment and family activity zones remain centred on the first and topmost level of the penthouse whilst the master bedrooms and utilitarian rooms are found on the intermediate floor.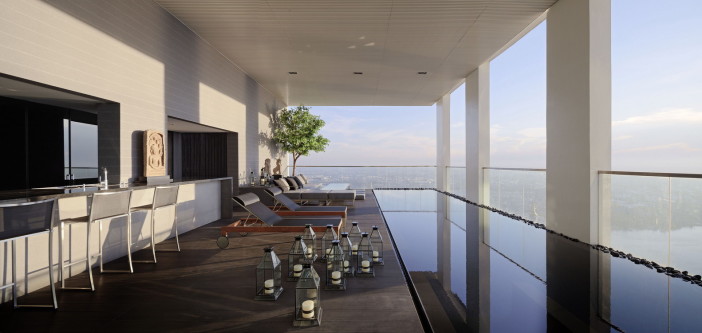 Moreover, the design theme of the penthouse rests upon rendering fluidity and actively vibrant spaces around the décor to the extent that every space remains directly linked to one another. Specifically, the living hall dictates all the attention and limelight with the open patio and glass fenced terrace. It also acts as the central space, where souvenirs and artefacts enhance the straight edged look of the décor.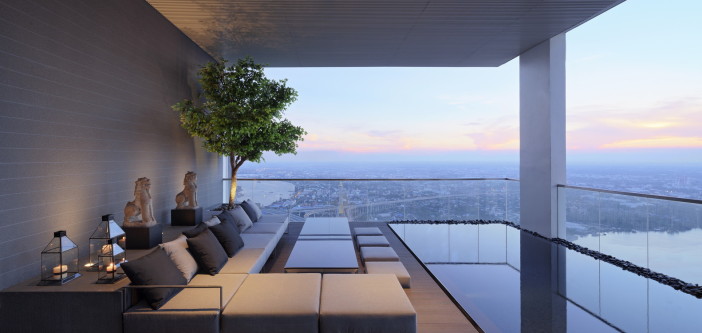 The other exceptional feature of the penthouse is the open terraced garden, which is cosy and inviting to grasp and appreciate the surrounding realms of nature. In addition, the house remains warmly flooded by the uninterrupted rays of the sun, and is well ventilated with a continuous supply of fresh air.

In essence, the upscale penthouse with a linear spatial arrangement, connected by means of straight flight stairs, improves the quality of living in an extravagant lifestyle. Adaptive and spacious, the open air space generates a feel of liberation to celebrate life and view nature, as an integral part of their lifestyle.
Photos BY: Piyawut Srisakul