Hawaii is home to some of the most exotic homes, and this home is a stunning piece of luxury that is very easy to appreciate. Situated in Paia, Hawaii, the magnificent location of the house is more like a hotel than a home. This is a glorious oceanfront home, which has been completed recently, has amazing views and locales around to stun the visitors and features travertine exteriors and travertine lanai floors. The upper level of the house stands on 16 concrete columns, and it seems one is walking on the ocean, thanks to stunning design.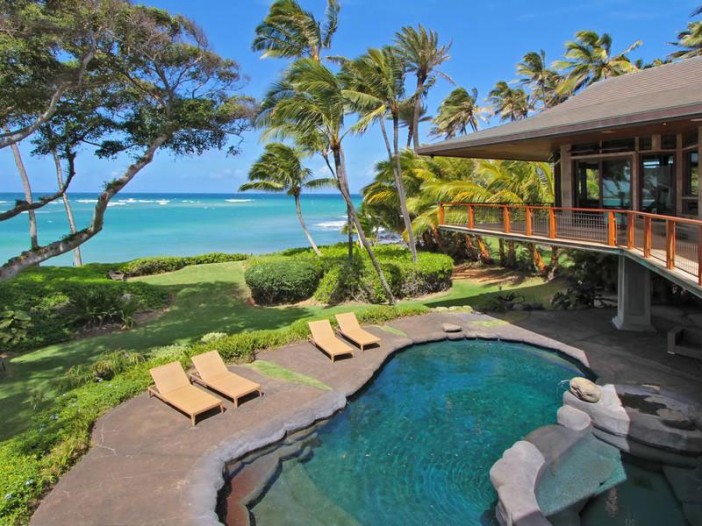 Every room of the house is designed to offer expansive and exclusive views of the ocean. The rooms on the upstairs features floors are designed of bamboo and have high ceilings. The kitchen area is gorgeous, while the bathing areas are all about luxury redefined. On the ground floor, one has an extensive outdoor living area featuring a free-form pool and a waterfall. For those willing to enjoy luxury, there is an extended spa in the area, and the Maui Country Club is nearby where one can enjoy golfing and tennis.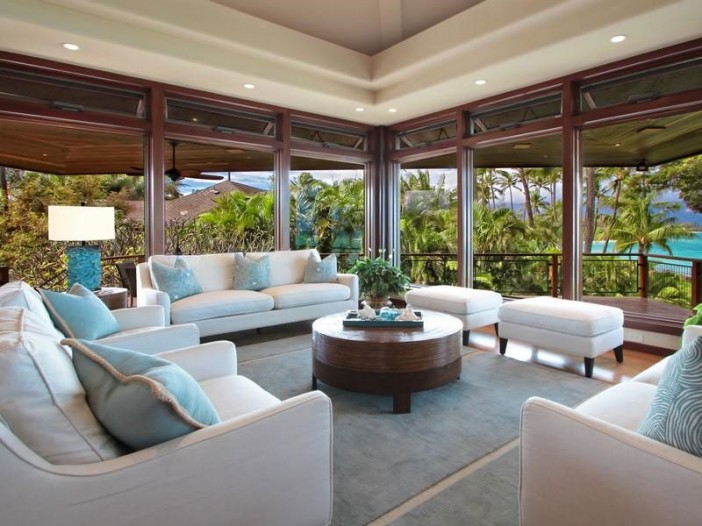 Everything in the furniture range is extremely unique with use of natural and modern pieces. While some of the pieces are in wicker and wood, the other options feature colored furniture. The fabrics are in tone with the mood of the room, and most of the cabinets and storage drawers have been designed in wood. There is use of pendant lights, lamps and ceiling lights to bring the elements of natural lighting even during the night. The pool area with furniture around stuns the night life with cool options for relaxation. Enchanting and truly luxurious!
Photos courtesy of Sotheby's International Realty