The Passive House project has been designed by Karawitz Architecture, a studio based out of France. Located in city of Bessancourt, this unique house was completed in the year 2009 and spreads on an area of 1,905 square foot on two levels offering some out-of-the-box exterior and interior design ideas.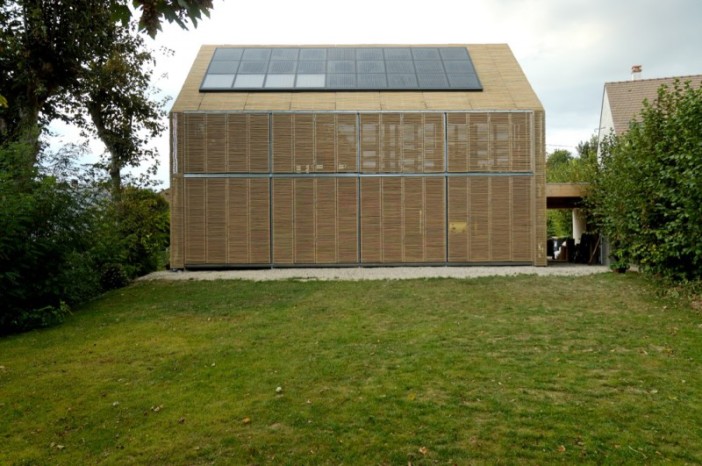 The exteriors: The unique aspect of this house is the lack of heating system, but that doesn't take away the warmth as the entire walls and windows are superbly insulated. The primary source of heat is the sun, which makes the construction exceptional by all means. The heat recovery ventilation ensures fresh air enters the house without having a heating process. The entire structure has been created of solid wood panels, which has been clad beautifully in untreated bamboo, designed to turn grey with time for that classic appeal. Using similar shutters for the windows, the house gets its share of light and shade with ease. Other features include roof Photovoltaic panels, concrete foundations, and prefabricated large solid wood paneled structure.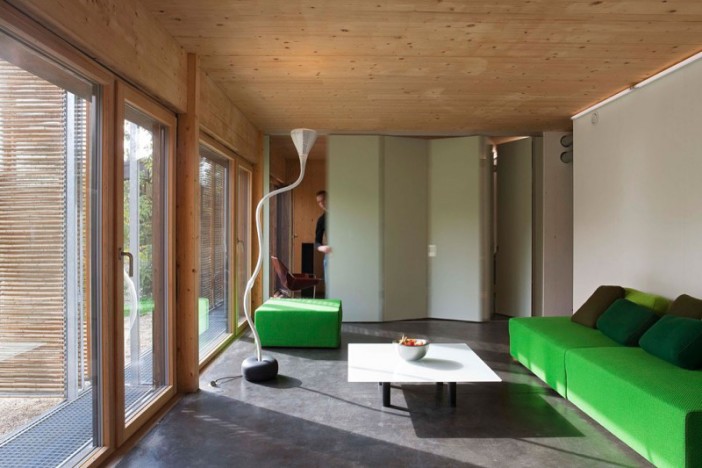 The interiors: If the exteriors are about having bamboo, the interiors have been completed with equal goodness in wood. With a very raw feel attached to it, the interior walls and ceiling feel truly at home. Given the strong warmth of the wood all around, the floor color is restricted to concrete, while the rest of the colors come from the furniture of the house.
Furniture and lighting: Talking of the beauty of the interiors, furniture remains one of the major highlights of the house with colorful upholstery and fabrics playing a dominant role. Apart from the same, the lighting here is unique with choice of many free standing lights and lamps used in a unique balance.
Stylish and unique designs with amazing choices in the right shape, this is a stunning home worth a check.
Photos by: Hervé Abbadie and Karawitz