The finesses and eloquence of a pastry shop stand unsurpassed by the unpretentious look, of Patisserie À La Folie, designed by Atelier Moderno and Anne Sophie Goneau, in Montreal Canada. Being known for dishing out delectable mouth-watering tarts and pies, the interior décor ideas and concept of the pastry shop, with a full glazed display, entices passer-by people to experience and savour the quiches.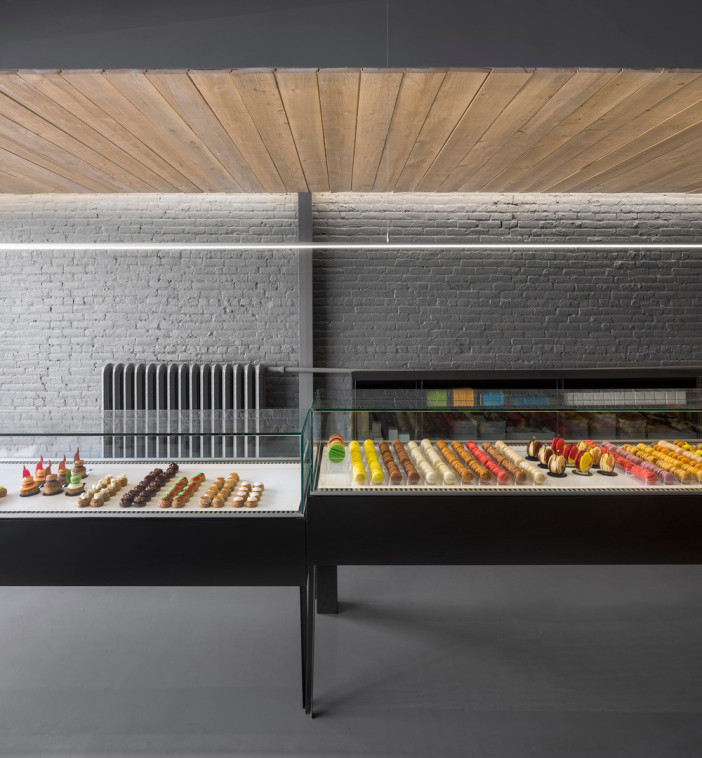 Primarily, the pastry shop centres on the display unit, which stores the visually appetising pies and tarts, hence the décor is subtle, thus allowing the pastries to steal the show at all times. Furthermore, to accentuate them, a grey tint runs all over the walls and ceiling to elevate and highlight the display unit.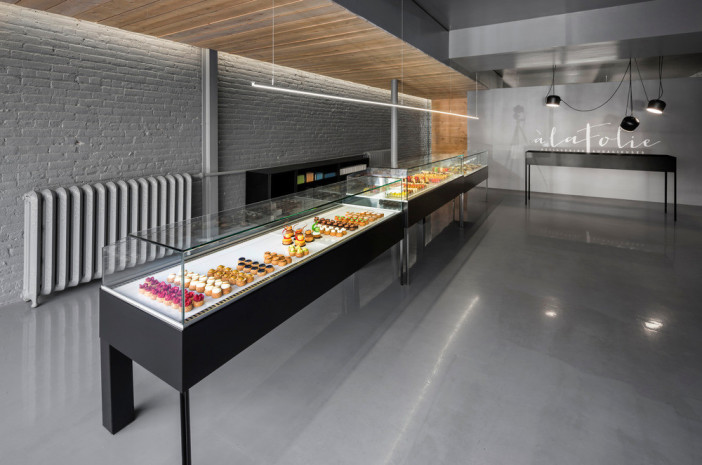 Additionally, the pastry shop needs its own baking zone for dishing out fresh pies and tarts to customers, and thus, a division towards the rear end stands allocated for baking purposes. Conversely, these are the two major divisions in the patisserie shop, whereby, the décor adorned with cladded wood over the walls creates a more elegant and defined look. For a pastry shop, aesthetics matters over all besides the food itself, as the customers get lured by the visual sight initially before moving on to their olfactory senses.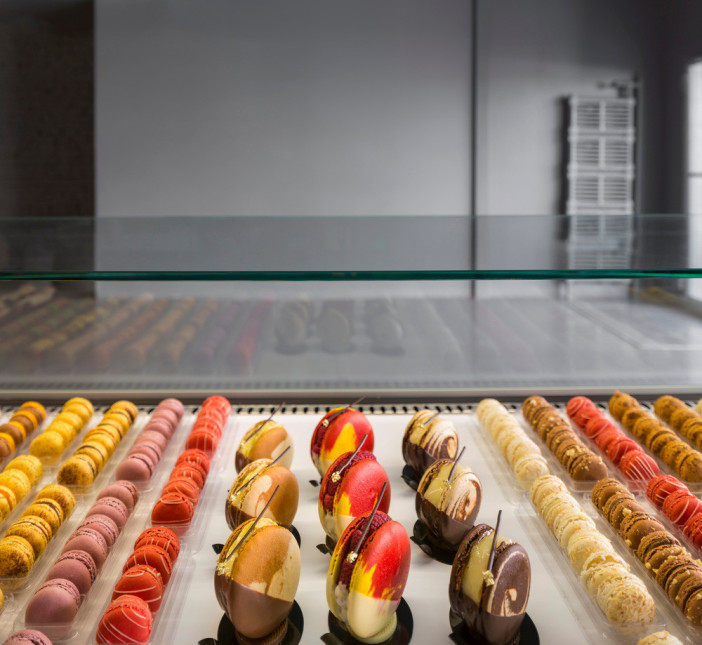 Eventually, the other areas of concern are the cooling and heating units, which regulate the temperature of the baking and frozen desserts. These regulating sensors, concealed under the panelled wood, illuminate the peripheral areas of the shop like a cove light. In all of these, a simple mechanism works that control and monitor the internal temperature of the shop, besides enhancing the décor and aura of the interior. Overall, the patisserie joint, delicately interlaced with a tantalised tint of sweetness, breathes life into the austerity of the décor.
Photos By : Stéphane Groleau